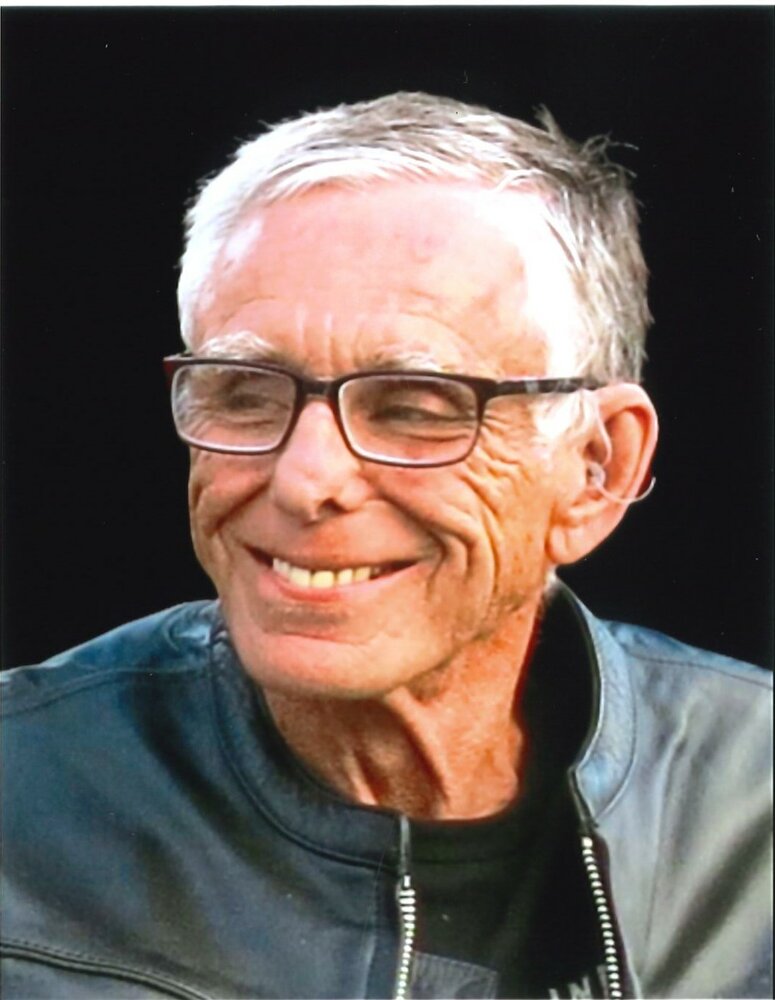 Obituary of JEFFREY RANDAL BAYNE
Jeff's distinguishing characteristic was his big heart ­– his kindness and motivation to help others. Attending a walk-in medical clinic at the Pan-Am pool in Winnipeg, Jeff waited the hours from the end of the line to the front. When his turn came, however, he noticed our friend enter with her young son who was ill. Jeff immediately gave his place at the front of the line to two people he felt needed it more than him and went back to the rear of the line to wait again.
Jeff was predeceased by his mother Gwen Bayne (Bennett), his father Jackson Bayne and his stepmother Beryl Bayne (Jones). He is survived by his loving wife of 41 years Irene (Barry) and son Adam and grandson Sonny, and son Evan, by his brother Don and sister-in-law Sheila, brother-in-law ­­­­­­­­­­­­­Kevin, and sister-in-law Liz, by cousins Murray and Ann Abbott and Linda Stinson, and by a large family of nieces and nephews and grand nieces and grand nephews who loved Jeff for his goodness and will remember him fondly. He connected with kids.
Jeff was born in Rivers, Manitoba, and, as a member of a Canadian army family, travelled broadly, being schooled in Ottawa, Arlington Virginia, Oakville and Winnipeg.
A graduate of Grant Park High School in Winnipeg, Jeff worked proudly for 41 years for the City of Winnipeg in the Parks ad Recreation Branch and as a Building Servicer. After his retirement as Foreman 1 at Winnipeg City Hall, he was presented by fellow workers with a Winnipeg street sign reading "41 Bayne Way" in affectionate and humorous recognition of his years of service and also his unique way of doing things. The sign stands over the door of the gazebo which Jeff proudly renovated with his friend Tony at the family home in Fort Garry, between the vegetable garden and the garage housing his motorcycle.
Jeff was actively involved in the (Royal) Lifesaving Society of Manitoba (he was, in the 1970's, director of lifeguards at Grand Beach on Lake Winnipeg). For over a decade he did volunteer work with the St. John's Ambulance. He was a life-long learner, constantly taking courses to improve his skills, earning certificates as a Systems Maintenance Technician and in Occupational Health and Safety. He loved to engage with other human beings in discussing the issues of the day and was a good listener.
A celebration of life will be held on Sunday, November 12, 2023 at Cropo Funeral Chapel, 1442 Main Street at 1:00 p.m. Donations may be made to the Life Saving Society of Manitoba where a "Jeff Bayne Memorial Award" will be established to provide annual financial assistance to underprivileged applicants who aspire to advanced life saving training.
If you are attending the service, please write a favorite memory of Jeff and bring it with you. If you are reading this online, please enter a memory in the comments.
The family would like to sincerely thank the doctors and staff at the Victoria General Hospital 5 North and at the Riverview Health Centre Palliative Care Unit 3E for the professional, compassionate care Jeff received.
Celebration of Life
1:00 pm
Sunday, November 12, 2023
Cropo Funeral Chapel
1442 Main Street
Winnipeg, Manitoba, Canada