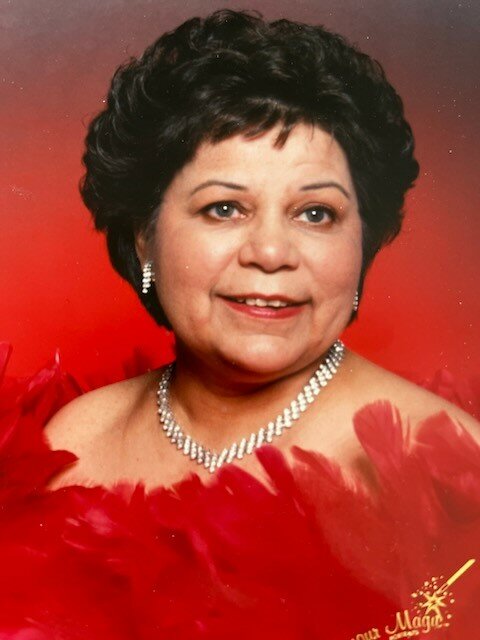 Obituary of CLARA JANE ROY
(EVERETT)
May 09, 1947 – March 31, 2023
After a brief and devastating illness of cancer our beloved Clara passed away peacefully at the Concordia Hospital on Friday, March 31, 2023 at the age of 75.
Clara was born on May 09, 1947 at Deer Lake, Ontario to a family of 10 brothers and 3 sisters. Her parents were John and Lillian Everett who resided in Berens River, Manitoba.
After graduating from John Taylor High School in Winnipeg, Clara enrolled in a 2 year program in Registered Nursing at Grace Hospital in Winnipeg in 1968 and graduated in 1971. During this time, she met her handsome man, Hubert Roy, got married on August 30, 1969 and continued to enjoy their marriage union for 53 years. In 1971 they started a family of 2 daughters Michelle and Crystal.
Clara was employed in various nursing organizations throughout Manitoba for 42 years. Some of these organizations were Thompson General Hospital for 15 years; George M Guimond Care Centre in Fort Alexander First Nation, Manitoba for 10 years, Berens River First Nation Health Centre for 2 years and Concordia Hospital Emergency Department for several years. This was where she decided to retire at age 63.
Clara was predeceased by her parents, John & Lillian, her siblings Russell, Dennis, Joseph, Ernest, Eileen, Wilfred, Alfred and Clarence. From the Roy side of family she was predeceased her in-laws parents, Edward & Josephine, the Roy siblings Lucien, Paul, Laurent and Andy.
Left to mourn her passing are her husband Hubert, her two daughters Michelle and Crystal, her four grandchildren Ashley, Austin, Gio and Onalee, her one great grandchild Briella, her brothers Orval, Randy and Elmer, her sisters Dianne and Alice. Her Roy in-laws siblings are Evelyn, Maurice, Beatrice, Jeanette, Phil and Freddy. Also left to mourn are numerous nieces and nephews, cousins, friends and work associates.
Celebration of Life will be held on Tuesday, April 25, 2023 at 2:00 pm at Cropo Funeral Chapel, 1442 Main Street in Winnipeg. There will not be an Interment Service until her husband, Hubert, passes on and their ashes will be buried together at a later date and time.
Clara's family thanks ALL of the Doctors and nurses in palliative care on the Main Floor of Concordia Hospital and a special thank you to nurse Donna who worked on the evening shift on the 3rd Floor ward for their kindness, excellent compassionate care and support during this stressful and devastating time.
Honorary pallbearers are Gio Garcia Alecio, Onalee Garcia Alecio, Ashley Roy and Briella Rusu, Austin Roy-Guedes, Nicholas Rusu and Linda Everett.
Her family asks that in lieu of flowers, donations can be made to CancerCare of Manitoba.
To leave condolences and memories please visit memorial page at www.cropo.com Family is looking forward to reading your fond memories of Clara.
Clara will be deeply missed by her family and friends. She will remain in our hearts full of love forever.
Rest in Peace Clara, our precious Wife, Mother, Grandmother, Great Grandmother, Sister, Aunt, Cousin and Friend.
Celebration of Life
2:00 pm
Tuesday, April 25, 2023
Cropo Funeral Chapel
1442 Main Street
Winnipeg, Manitoba, Canada