1442 Main Street, Winnipeg, Manitoba
1800 Day Street, Transcona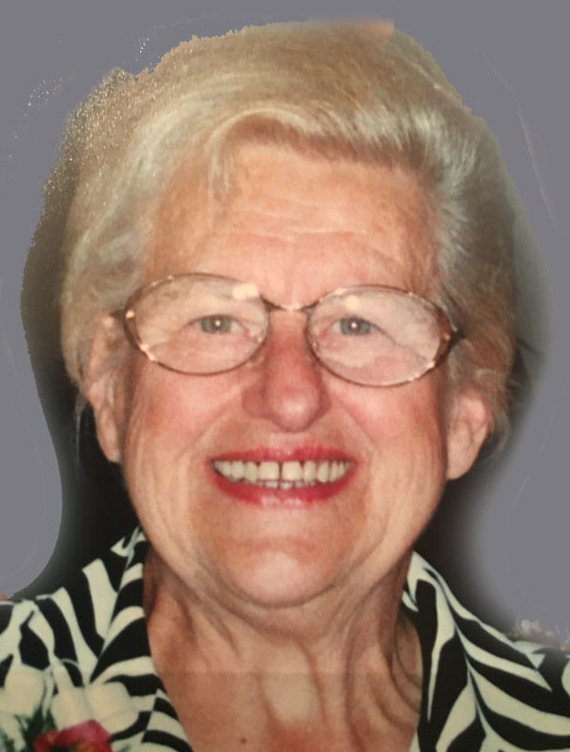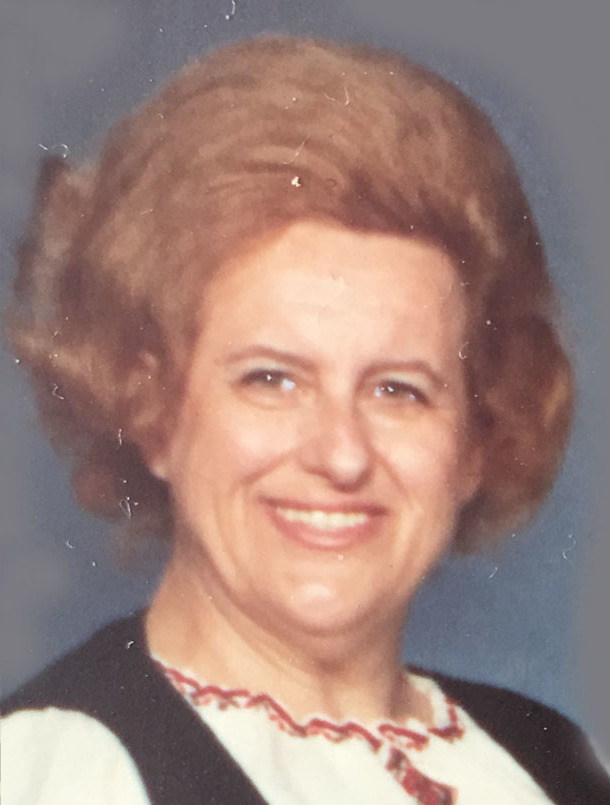 In Memory of
HALIA JOAN UZWYSHYN BALAS
1930 - 2019
Plant a Tree
Send Flowers
Panahyda Funeral Rights
7:00 pm
Thursday, March 7, 2019
St. Mary's the Protectress Ukrainian Orthodox Church
Sinclair and Burrows Avenue
Winnipeg, Manitoba, Canada

Get Directions
Order A Crystal Tribute
The Remembrance Store
Obituary of HALIA JOAN UZWYSHYN BALAS
HALIA JOAN UZWYSHYN BALAS
With her devoted daughters at her side, Halia Joan Balas passed away quietly and at peace in her home on Bannerman Avenue in Winnipeg. She lived her 88 years to the fullest, with no regrets.
With deepest gratitude and respect, we bid farewell to our beloved Matriarch. Our world is a little darker today as we mourn her death…a woman who truly exemplified love, dedication and determination. She showed us how to live life with strong conviction and how to leave life with dignity and grace. She will be tremendously missed. To know her was to love her.
As with every great musician, her final coda will leave a legacy that will last into eternity for all those who were blessed to cross paths with an amazing and talented woman whose lifelong passion was the gift of music. The day she was born on July 28th 1930, her heart had a strong musical beat that followed her every step of her days on earth. Without a doubt she is already centre stage conducting her mandolin orchestra in heaven.
Halia's grandparents Michael Kohut and Anna Cham led the way for a family whose life flourished in Canada. Her parents Ivan Uzwyshyn and Ol'ha Kohut Uzwyshyn were dedicated anchors in their St. Boniface community where they together with friends established roots at their Prosvita Hall. They were very proud of their Ukrainian heritage. Along with her brothers Taras+ and Evhan, this pioneer family set a solid cultural foundation for the generations of offspring that followed in their footsteps.
At a young age, Halia was greatly influenced by the gentle and profound teachings of Rev. P. Mayewsky while attending St Mary the Protectress Church. It was at Sobor that she met the love of her life and in September 1951 married Andrew Balas. Their CYMK days, Ukrainian Drama and Theatre troupe and amazingly fun times together along with their many cherished friends in the Boyan Choir left an indelible mark on Halias' being.
Halia's life was significantly altered the day that her beloved Andrew passed away at the young age of 44. Left to her own resources to care for their four daughters, she picked up the pieces of an abruptly shattered life and dedicated her next 44 years in her role of both mother and father…a powerful influence teaching her daughters how to live their lives to the fullest. Providing countless opportunities for them, she led by example without fail!
A dynamic woman and very much ahead of her time, her business sense led her to opening the doors to Canadian Estates Real Estate Company which she independently owned and managed for over two decades. During the 1960's Women's Rights Movement in Canada, Halia "burned her bra" at Portage and Main and was subsequently invited to speak on behalf of equality for women on the program Eye to Eye Winnipeg….she was the queen of recycling, passionate about environmental preservation… was composting decades before it became a household word….her beautiful non wrinkled face was a testament to her daily ritual of egg white face wash as never the shell went into the garbage. She single handedly influenced the closure of our local community street to create an ice rink where girls could have the opportunity to play hockey. She was the ultimate story teller and surely had a busy day as she met her people in heaven a few days ago……that truly is a lot of stories to tell!!
Halia organized classes at the Winnipeg School Division continuing education where she taught students how to build and play the dulcimer…..she taught music at a parochial Hebrew school. She taught English to foreign students, and taught her knowledge of the Bible to seniors at a personal care home. She was always teaching somebody something!! One day, a huge crate was delivered to our door at our home on Bannerman….our mother announced….now I shall TEACH you how play the bandura as we unwrapped the beautiful instruments.
Her grandchildren have many fond memories of their time with their beloved Baboonya Halia at Zalenay Hai, our family cottage in Grand Beach where throughout the summer months she taught them how to play the mandolin….she taught them about financial management, about morals and scruples and most significantly she taught her grandchildren about principled living. It was important to her that they knew the importance of how to conduct themselves and live a life of honesty and integrity.
Halia's life journey was a tribute to her motto inscribed on her tombstone over 44 years ago…" ON LIFES PATH TO GREATER KNOWLEDGE". She lived by her words.
Her love for music was her lifelong passion. Her beginnings playing her treasured mandolin at age 4 was just the tip of the iceberg leading to over 80 years of commitment to her cherished mandolin, piano, bandura, tsymbaly, violin and beautiful soprano voice. She was all about music! It was in her blood. Her heart beat ta da duh…ta da duh…B-A, B-G!! Her library filled with music notes to almost every Ukrainian song on this planet is her legacy. Her many students were blessed to be influenced by her incredible talents.
Her fondest memories were the decades in her life that she organized and taught music which resulted in her conducting orchestras of musicians both young and old alike at the Concert Hall, Pantages Theatre and other Winnipeg venues. She was amazing! She was much loved by all.
A few weeks ago, as Halia was coming to the end of her life, a group of her former students came to visit to her home and gathered at her bedside….a farewell tribute and acknowledgement to thank her for her legacy …lessons learned and decades of music that were shared…voices, mandolins….memories of days gone by. A tribute to her mentorship, strength and inspiration…encouraging her students…the sky is the limit she would lament …. reach for your dreams! Halia was completely inclusive…ahead of her time….no age a barrier…no ability discrimination… everybody as equal…..BA-BG!
Our family would like to acknowledge the support of the incredible interdisciplinary team of professionals for their commitment to honour our mothers wish to live through the final chapter of her life in her own home surrounded by all that meant most to her. Each day was a blessing as she continued her journey surrounded by compassion and care in every way imaginable. A very special acknowledgement is extended to the expert authority of the Winnipeg Regional Health Authority and the Palliative Care Program team of administrators, medical advisors, Doctors and Nurses for their unfailing expertise. In particular the amazing front line staff of dedicated women who formed a bond with Joan and cared for her daily with the utmost in kindness and respect allowing her dignity to accommodate her wishes. We are truly indebted to Mercy, Judney, Aarzoo, Rita, Rowena, Adelaide, Miata, Tabaz, Alma, Shjarron, Amandeep, Louise.
Halia was predeceased by her beloved husband Andrew Balas, infant grandson Andrew John Zmiyiwsky, brother Taras Uzwyshyn, parents Ivan Uzwyshyn and Ol'ha Kohut Uzwyshyn, grandparents Michael Kohut and Anna Cham Kohut, parents in law Hrehorij and Anna Chomliak Balas.
Our great leader is gone. Her proud and beautiful life made us a stronger and more loving tribe. With our deepest gratitude, farewell to our beloved mother. Your legacy lives on as you leave to cherish your memory ..
- Daughter Shawna (Joe Michalchyshyn, Laura Michalchyshyn /Rick Gilbert, Natalie Michalchyshyn, Evran and Paris)
-Daughter Daria (Oleh Zmiyiwsky), Andrew (Lisa Suche, Riley Amelia), Mira (Kevin Tersigni)
- Daughter Andrea (Dave Taylor) Evania Henkewich, Taras Henkewich (Mel) Cuira, Sora, Maxym, Oksana and the Taylor's Corey (Keri Elizabeth Wolfgang), Jeff (Melissa Ruby) , Jaclyn and Robert
-Daughter Larisa (Stephen Burgess) Caitlin Burgess, Christin Burgess, Corey Burgess (Susan, Keira, Jack).
-Brother Evhan Uzwyshyn (Sylvia) Mira Uzwyshyn (Lily), Raymond Uzwyshyn (Maya, Evan)
- Sister in law Audrey Uzwyshyn, Constance Uzwyshyn (Hugh Jones Kazimir Maksym Zoryana), Tanis Uzwyshyn (Michael Hobart, Eve, Anna, Isabelle).
Panakhyda Funeral Rights will be held at St Mary the Protectress Ukrainian Orthodox Church 820 Burrows Avenue on Thursday March 7th at 7:00 pm. Our family is privileged Rt. Rev. Protopresbyter Nicholas Orest Rauliuk will officiate….we are honoured by his presence in our lives and hold with reverence memories of a day long ago in May 1974 when he as a young newly ordained Priest officiated our fathers funeral service. With gratitude, response sung by Hoosli Ukrainian Male Chorus led by Halia's lifelong colleague choir conductor William Solomon. Halia's pallbearers are her grandchildren Taras Henkewich, Evania Henkewich, Andrew Zmiyiwsky, Christin Burgess, Mira Tersigni, Caitlin Burgess.
With respect, a private family funeral will be held March 8th where Halia will be laid to rest at Elmwood Cemetery beside her husband Andrew and infant grandson Andrew John.
In lieu of flowers, if you so wish donations in memory of Halia Balas can be made to the Halia Balas Memorial Music Scholarship University of Manitoba St. Andrews College 29 Dysart Road.
Memory Eternal. Vichnaya Pam'yat.
Share Your Memory of
HALIA
Who We Are:

Cropo Funeral Chapel was founded in 1957. We are an independent family-owned funeral service and cremation provider.

Our Locations:
1442 Main Street
Winnipeg, Manitoba
R2W 3V7 Canada
(204) 586-8044
1800 Day Street Transcona
Winnipeg, Manitoba
R2C 1E8 Canada
(204) 224-8044
Proudly Serving:

Proudly Serving the Communities of Winnipeg, surrounding area, and the communities of Manitoba.
Contact Us:

Phone: (204) 586-8044
Toll Free 1-888-586-8044
Email: info@cropo.ca
Phone: Transcona: (204) 224-8044