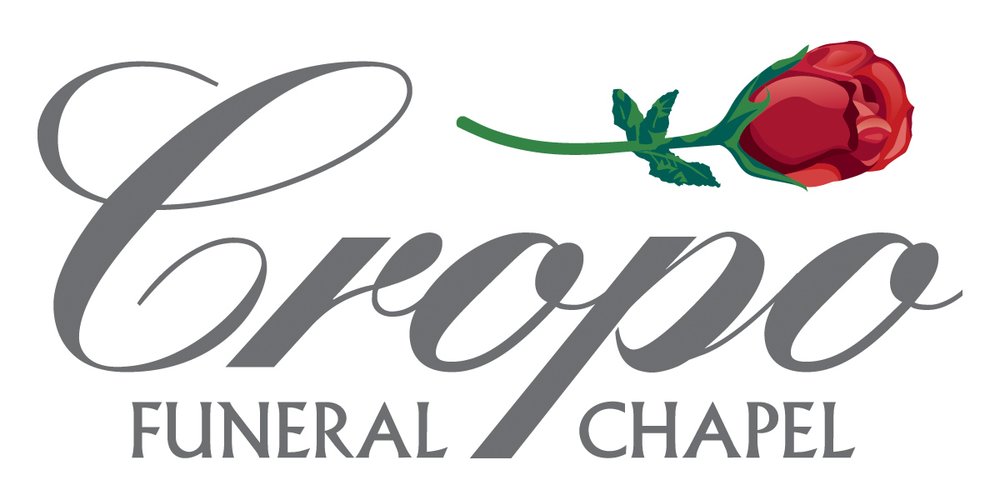 Contact Us Anytime
(204) 586-8044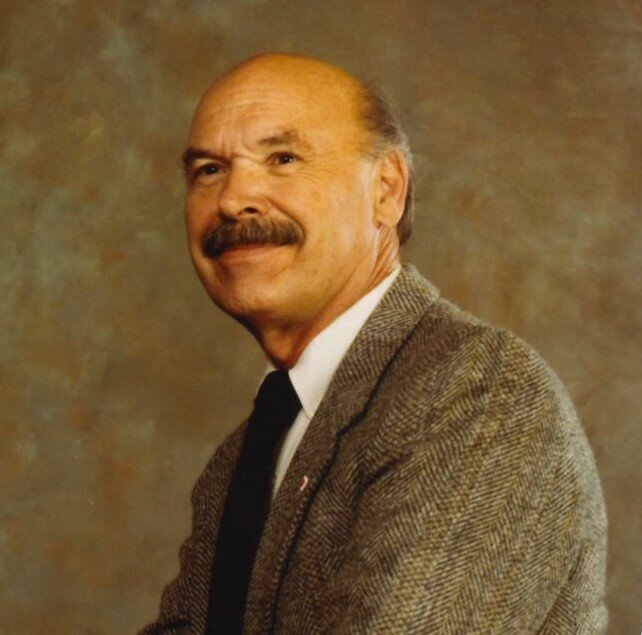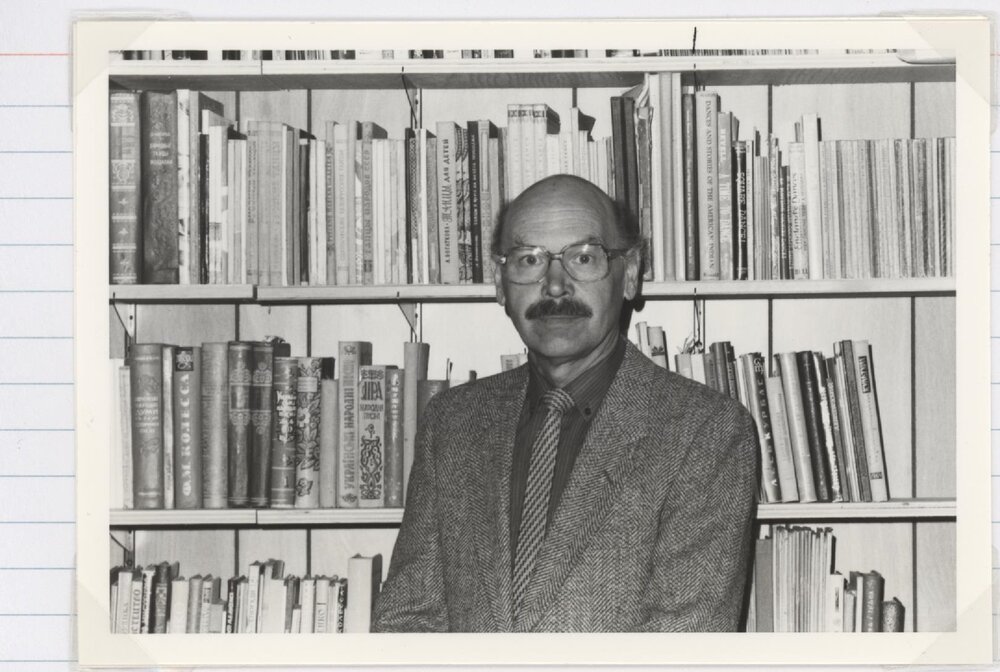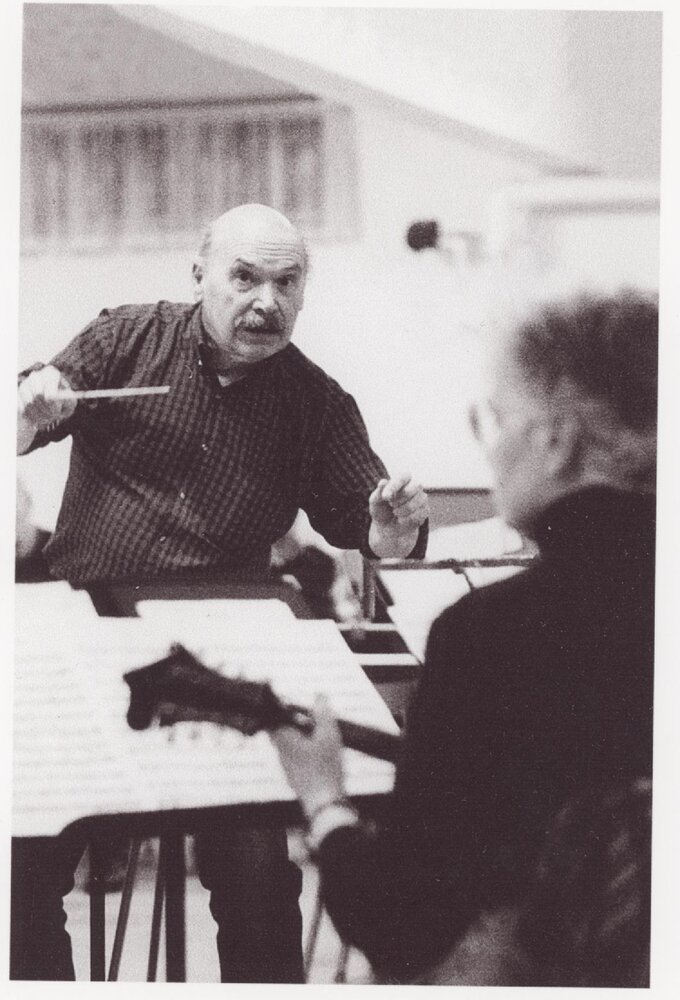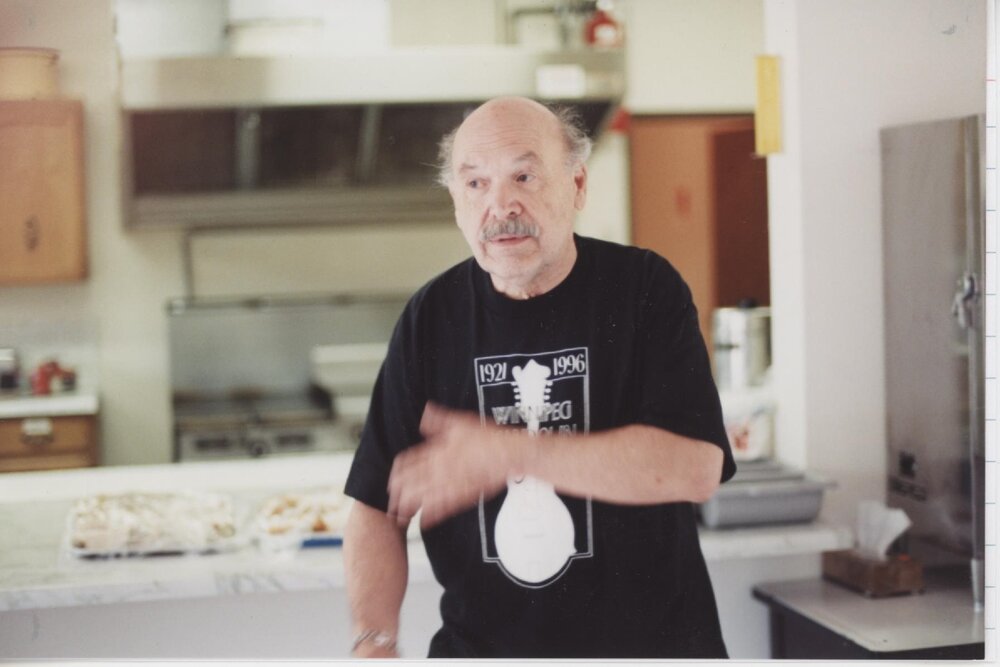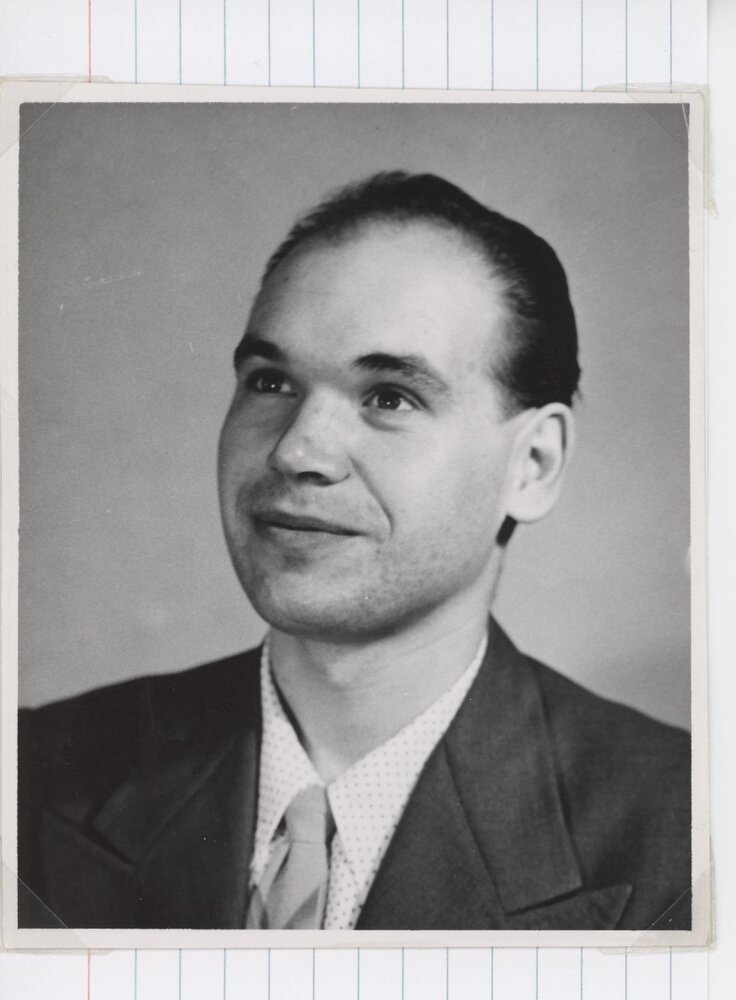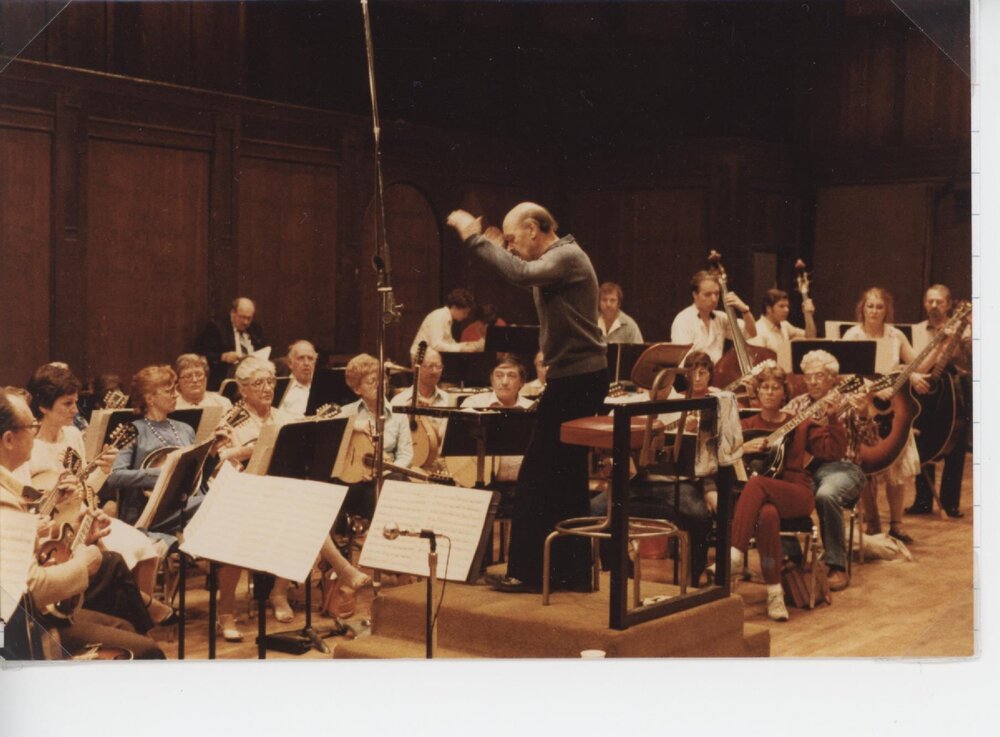 Obituary of MYRON GEORGE SHATULSKY
MYRON G. SHATULSKY
April 22, 1930 – July 25, 2023
Myron was born in the old Grace Hospital on April 22, 1930 to Ukrainian parents, Kathleen and Matthew. On the day he was born, his father was out of town, so his mother bundled him up and took him home to Pritchard Avenue west of McGregor Street by street car. Myron grew up in Winnipeg, in the fabled North End.
In 1939 the family moved to their new home on Machray Avenue. He attended King Edward School, Faraday School and later, Isaac Newton High School. After this, he studied for two years at the Manitoba Technical Institute. He majored in drafting and machine design. On completion, Myron worked for Kipp-Kelly Engineers.
His parents were music lovers and had accumulated a fair amount of gramophone records. It was suggested that Myron take violin lessons. And so he was sent to the Bornoff School of Music, (his preference was playing the saxophone). At the age of thirteen he was accepted into the string orchestra at the Ukrainian Labour Temple.
World War II was well underway and the orchestra visited many military camps in Winnipeg and the Province. He was also a member of the Isaac Newton High School Student Orchestra. Myron also attended Ukrainian language classes and was involved in Ukrainian folk dancing.
When the male chorus "Bandurist" was organized, Myron became a member. He became very excited about Ukrainian music and interested about all aspects of Ukrainian culture. He was considering the possibility of attending the A.U.U.C. teachers four month preparatory course which was to take place in the summer of 1950 in Palermo, Ontario.
At course conclusion, Myron was selected to receive a scholarship to study in Kyiv, Ukraine. The three years of study were no doubt a turning point in his life. He attended the Kyiv Conservatory of Music Studies, the history of classical music, Ukrainian folk instruments, also the Ukrainian and Russian languages. At the Choreographic Institute, he studied ballet, character, historical and Ukrainian folk dancing. After three years, at the end of his studies, he conducted the conservatory orchestra with the presentation of Liszt's Symphonic poem, "Les Prelude's."
In 1953, Myron was back in Winnipeg, working for the Association of United Ukrainian Canadians as an orchestra and choir conductor and folk-dance instructor.
In 1956, he was involved in the large musical event held in the Winnipeg arena, the 100th Anniversary of the birth of writer Ivan Franko. This was a Ukrainian National Festival of music, song and dance. The highlight of the festival was the Bukovanian Wedding scene. That same year, Myron married Olga Mateychuk. They were both involved in music and dance.
In 1963, the Bandurist Male Chorus of the A.U.U.C. participated in the Manitoba Musical Festival. The chorus was presented with the winning of the Lord Tweepsmuir Trophy, a wonderful, cheerful experience.
A second national festival of music honouring the 100th anniversary of the poet bard of Ukraine, Taras Shevchenko's death in 1961 took place in Toronto's Varsity Arena featuring the Canadian Dance Suite choreographed by Myron, himself.
In 1967, the third very important event was the participation of the Bandurist's Male Chorus in the official program of Canada's Expo '67 in Montreal.
Another presentation featuring all of the performing arts groups was the local TV program "Canadians All."
Myron resigned as a full-time musical director of the Winnipeg A.U.U.C. in 1967 and worked for a short time as a machine designing draftsman for Winnipeg Motor Coach Industries.
In 1968, Myron and his wife, Olga moved to Toronto where he worked for Stanley A. Grant Co. designing crests. He also became the associate conductor of the Shevchenko Male Chorus and Toronto Mandolin Orchestra. In 1970, the Toronto performing art groups made a successful concert tour of Ukraine and Moscow. A few years later in 1972, Myron and Olga decided to move to Vancouver, - Coquitlam, where he worked for Morgan Apparatus. During this period, he wrote a book, "The Ukrainian Folk Dance," which was published in 1980.
In 1983, he was invited by the Edmonton A.U.U.C to help prepare a musical "The Hutsul Wedding," which was also presented in 1985 in Calgary. They decided to return to Winnipeg and in the summer of 1984, Myron and Olga left the lower slopes of Burke Mountain and the mountain stream, "Smiling Creek." In 1989, Myron wrote a book, "Games and Songs," for children to be used by the Manitoba Ukrainian Arts Council.
In 1991, Myron was A.U.U.C. National Organizer of three festivals – Western (Edmonton), Central (Winnipeg) and Eastern (Toronto).
In 1993, he took over the conducting of the Winnipeg String Orchestra until 1998. He also organized the Mandolin Quintet and was the mandola player. After ten years, in 2004 the quintet held its final concert. In 2000, Myron was one of three conductors – director of the A.U.U.C. Millenium celebrations in Edmonton. For the 75th anniversary of the A.U.U.C.'s orchestra in 1996, a tape recording and booklet was published. There were celebrations in Vancouver, Edmonton, Toronto (Welland) and Winnipeg in which the Mandolin Quintet also participated.
In 2001, the quintet performed at the 16th Annual Convention of the Classical Music Society of America, held in Toronto.
Myron continued to compose, example – A theme and variations for string quartet, "A Playful Interlude."
In 1999 he started writing columns, then a full page for the Ukrainian Herald in English. After 300 pages he stopped writing and he was unable to perform. This was the beginning of his life with dementia. The life that Myron had was gone.
Myron was husband and good friend to Olga, his wife of 67 years and loving brother-in-law to Olga's sister Mary Semanovich, Lucy Nykolyshyn and an uncle to their children, grandchildren and great grandchildren.
Myron spent a peaceful life during his last year with dementia at the Fred Douglas Lodge. He was well looked after, so many thanks to the wonderful staff for their caring, friendship and attention. Also, thanks to the Hedrich family for their help in the last few years.
Myron always hoped for the best, a better life, world peace and equality for all. He was very creative, read hundreds of books, did painting on glass, sculpting and so on, but music was his life.
Myron moved on into another life but nothing can ever take away the love the heart holds dear. Myron passed away on Tuesday, July 25th at 4:29pm.
Fond memories linger every day. Remembrance keeps him near. Gone but not forgotten. He has been cremated and there will be no formal service.


Share Your Memory of
MYRON
Proudly Serving:
Proudly Serving the Communities of Winnipeg, surrounding area, and the communities of Manitoba.
Who We Are:
Cropo Funeral Chapel was founded in 1957. We are an independent family-owned funeral service and cremation provider.