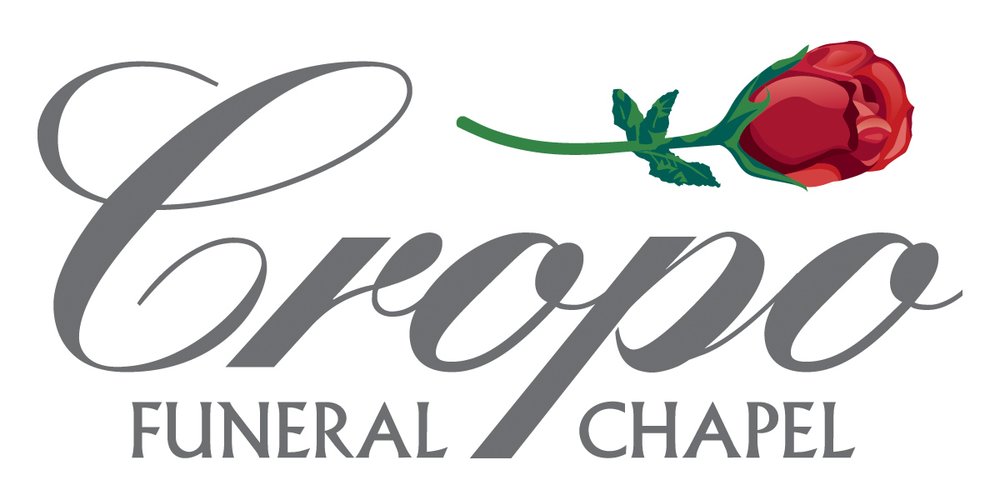 Contact Us Anytime
(204) 586-8044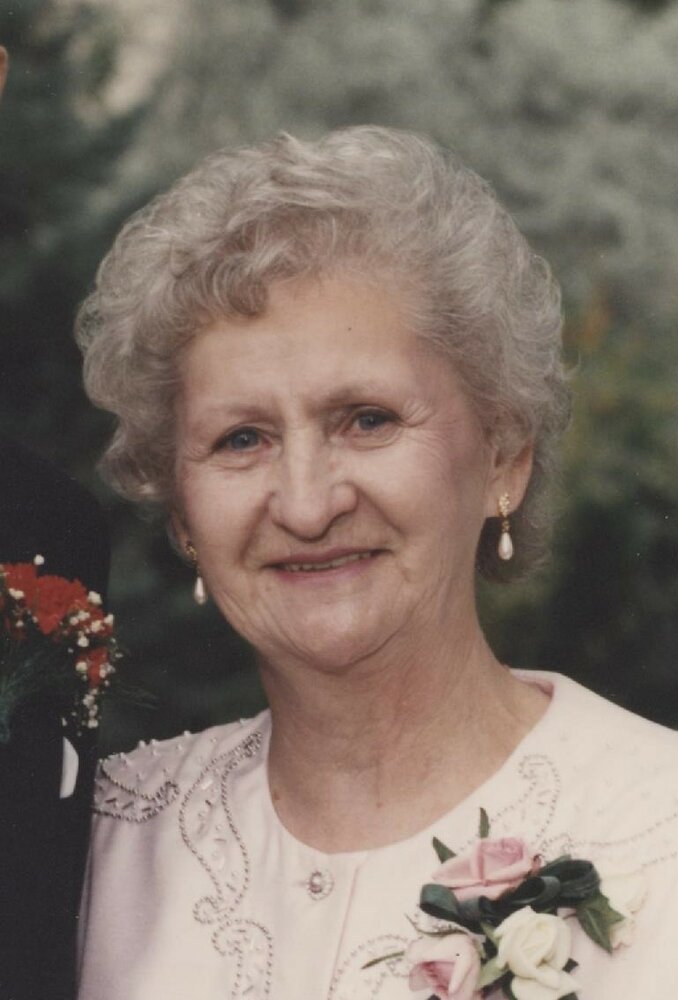 Obituary of MARY "MARILYN" OGIBOWSKI
May 12, 1925 - April 23, 2023
Mary passed away peacefully at Grace Hospital on Sunday, April 23rd at the age of 97, after a long battle with Alzheimer's.
She is predeceased by her loving husband Charles Ogibowski (2012), her parents Michael and Pauline (Lukianchuk) Wojnarski and all her siblings (John, Fred, Joe, Anne, Lena, Janet and Helen). She will be forever lovingly remembered and sadly missed by her son Lawrence, daughter Charlene Lisa (Scott), grandchildren: Alexandra (Kyle), Jessica (Tamim) and Nicholas and three great-grandchildren: Musa, Ayah and Owais (Jessica and Tamim).
Mary (or Marilyn as she was known to many) was born May 12th, 1925, in the Lake Audy Municipality, Manitoba, at the family farm. She attended Lake Audy School until grade 8 before she bravely moved (on her own) to Winnipeg to work in a restaurant owned by one of her aunts. While Mary's courage brought her to the big city, Mary missed her family and returned home after a few years to continue to help on the farm.
In 1949, Mary's love of music and dancing brought her to meet her husband Charles at a community dance in Elphinstone, Manitoba. Mary and Charles shared a special love and married June 29th, 1951, at Elphinstone Sacred Heart Church. After marriage, Mary joined her husband on a shared family farm in Basswood, Manitoba. In 1953, they moved to Elphinstone, Manitoba and opened a family restaurant and confectionery. They were blessed with their first child, Lawrence, in 1955.
They moved in 1957 to Onanole, Manitoba renting a house near Sportsman Park where Charles worked in Wasagaming National Park. The family then moved to Erickson Manitoba in 1964. Not soon after, their daughter Charlene (Lisa) was born in 1965.
During this time, Mary thrived in the social network of the small rural town. She made and kept friends easily and invested her time in giving back to the community she cared for. She loved senior days at the community centre, lunches with the ladies at the café, and going from house to house having tea and sharing the latest town news.
Shortly after, in November of 1967, Mary and Charles purchased their own farm near Erickson, Manitoba. This was a lifelong dream for Charles, but not for Mary. This transition had its challenges and meant fewer social connections and supports that she'd grown to rely on and love. In time, however, Mary grew to love the farm just as much as she adored her husband. Mary and Charles shared a true partnership. This deep love and devotion translated to many aspects of the life they cherished together. They supported each other every step of the way whether it involved farm work, household chores, or giving back to their community through their volunteering at the parish church.
This love for community carried into Mary's connection with her faith and her lifelong devotion to practicing the Catholic faith. Mary sang in the church choir, made perogies in the church basement, grew flowers to have at Sunday mass, and was an active member of the Ladies Auxiliary. Daily rosaries in the evenings after a hard day's work on the farm were commonplace and both Mary and Charles were active members in their local parish, St Jude's Roman Catholic Church. Faith, Catholicism, and community played an enormous part in her life and this meaningful relationship with God was celebrated in the values she held, cherished, and shared.
Mary had many gifts and talents that she shared with others. Mary learned to crochet, knit, sew, and embroider and became a gifted quilter. She had a special talent for gardening and her gardens were well-known throughout the district - attracting friends and strangers alike to take pictures and seek advice. The gardens gave her a great sense of pride and accomplishment. This translated into Mary's love for the outdoors and spending time in nature. Many evenings involved Mary and the farm dog going for walks in the nearby woods. Her grandchildren were extremely fortunate to have had the opportunity to spend a great deal of time on the farm (with Grannie and Papa) sharing in their special talents, learning many important life lessons, and receiving timeless wisdom and guidance.
Mary truly excelled in her roles on the farm and was a dedicated and loving mother, wife, and homemaker. She was a fantastic cook and baker, and Sunday dinners always included the parish priest. Her basement shelves were forever lined with neatly packaged preserves, which served as a true testament to her joy for cooking and her talents as a gifted homemaker. Over the years, neighbours came to rely on Mary and her well-stocked pantry after stores would close or if they needed that one special ingredient.
After dedicating much of their life to the farm, Mary and Charles retired from active farming in 1988. Leaving the farm and moving to Brandon with their son in 2003 was a very difficult and heartbreaking decision. However, shortly after, in 2008, they relocated to Winnipeg to be closer to their daughter and grandchildren. The opportunity to enjoy their golden years together and be closer to family allowed for many fond memories that will be forever etched into our hearts. Mary and Charles shared a beautiful life together, celebrating 61 years of partnership and marriage before Charles' passing in 2012. It was then that Mary moved in with her daughter where she remained surrounded by loved ones until her passing.
Mary had the unique gift to make other people feel at ease and welcome. She was always quick to smile and had an infectious giggle. She had a special charm that brought genuine joy and exceptional love and belonging to all people in her presence.
Mary's family would like to thank all the staff at Grace Hospital in the Emergency Department and 5 North for their compassionate care during her last days.
We would also like to thank all the Homecare direct service staff that provided her with wonderful care and support over the last 10 years so that she was able to remain with her family for the duration of her life. The family would especially like to thank Mandy, Amy, and Maria (direct service workers) and Amit (case coordinator).
Mary's son and daughter would particularly like to thank her grandchildren: Alexandra (Kyle), Jessica and Nicholas and Charlene's husband, Scott. Without this support keeping Mary at home would not have been physically, or emotionally possible. We are forever grateful to you.
A Funeral mass will be taking place at St. Timothy Roman Catholic Church (135 John Forsyth Rd) on Friday, May 12th, at 11:00 a.m. Viewing will take place at 10:30 am. Luncheon and interment to follow at Saint-Boniface Cemetery (917 Archibald St).
Funeral Service
11:00 am
Friday, May 12, 2023
St. Timothy R.C. Church
135 John Forsyth Road
Winnipeg, Manitoba, Canada
Interment
St. Boniface Cemetery
917 Archibald Street
Winnipeg, Manitoba, Canada


Share Your Memory of
MARY
Proudly Serving:
Proudly Serving the Communities of Winnipeg, surrounding area, and the communities of Manitoba.
Who We Are:
Cropo Funeral Chapel was founded in 1957. We are an independent family-owned funeral service and cremation provider.