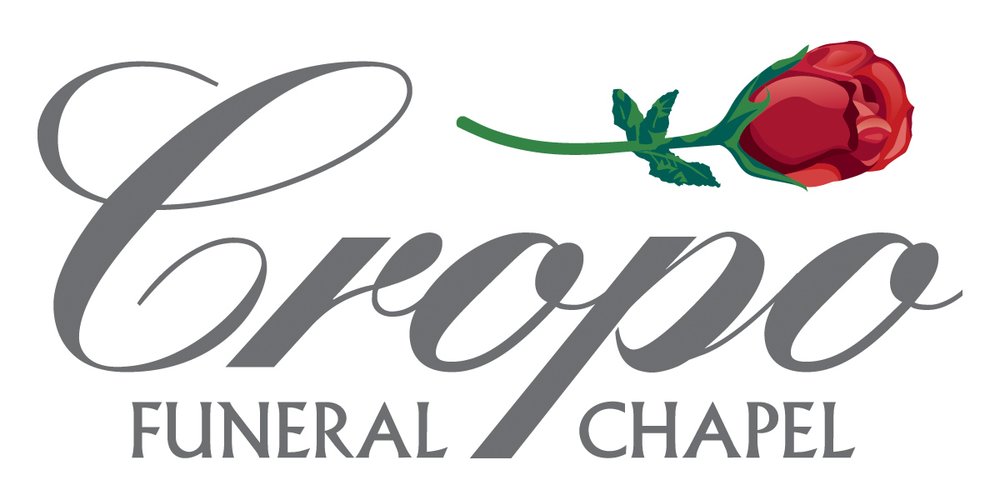 Contact Us Anytime
(204) 586-8044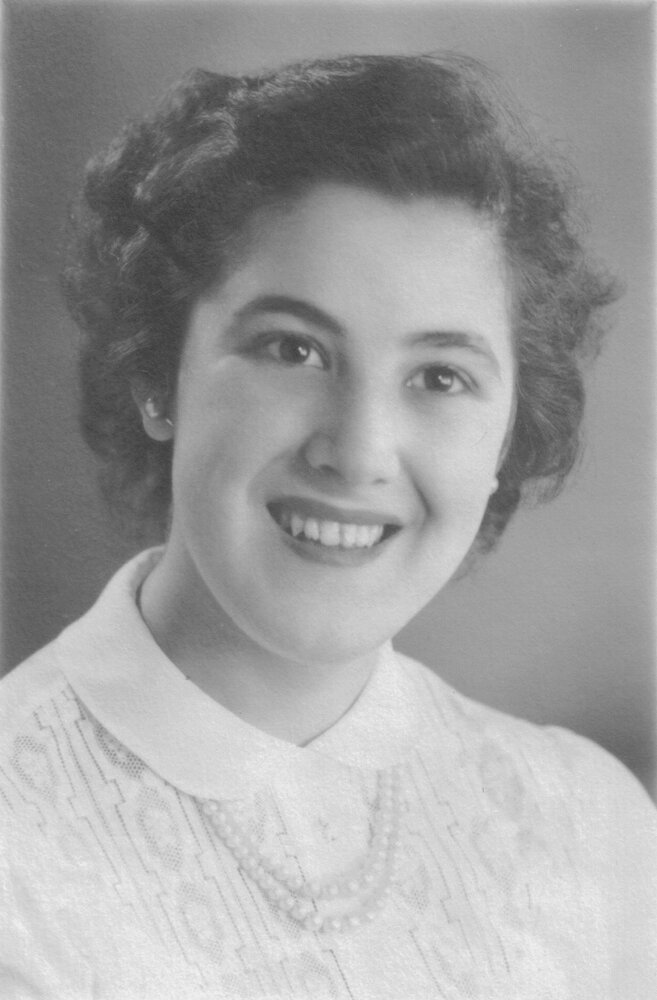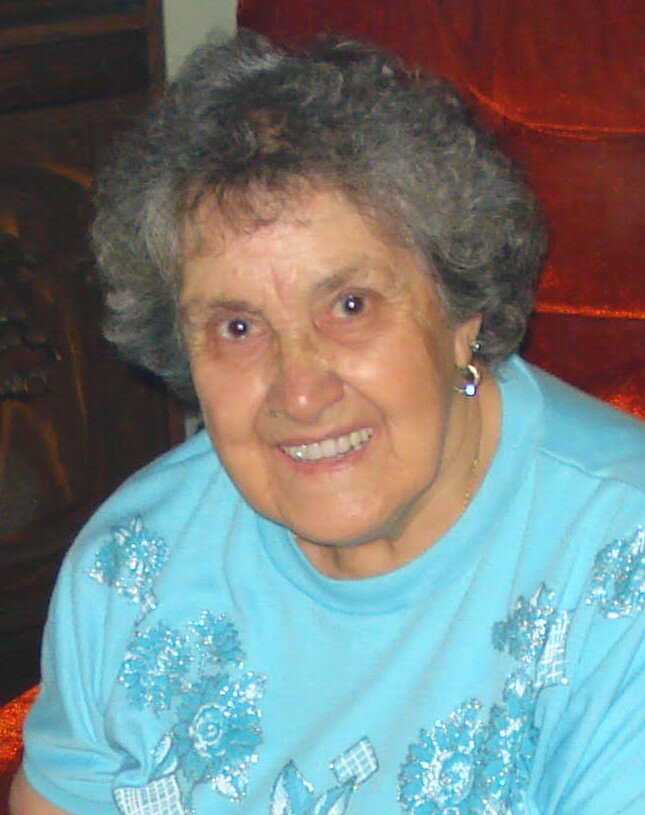 Obituary of CARMELINE VICTORIA SELMANOVIC
Carmeline Victoria Selmanovic
1930-2023
Our Mother, Carmeline Victoria Selmanovic, was born on September 02, 1930, to her Italian parents Pietro and Katarina Falvo in Transcona, Manitoba. Carmeline was the fourth of five siblings including her older brother Joseph, older sister Catherine (Kay), older brother Bruno and younger sister Angela. Carmeline, who would go by the other names of Carmen, Carmie and Carm, grew up in Transcona which was a separate town just east of Winnipeg at the time. Their house was located at 301 Victoria Avenue West, just a few blocks away from the CNR shops, where Grandpa worked as a boiler maker for many years.
From an early age Mom was accustomed to having people over at the house, and was surrounded by Grandpa and Grandma's relatives and friends, some of which were new Italians who had come to live in Canada with the help of Grandpa. Grandma was a great cook and role model and Mom and her brothers and sisters were watching and learning all the time. Italian was spoken in the house but Grandpa and Grandma knew the importance of learning English and encouraged the kids to master it so they could succeed in life in Canada. Mom went to church every Sunday with her Mom and siblings. She would be a devoted Catholic the rest of her life. Carmie also liked to ride her bicycle. She would visit with her Godmother Theresa Maruca and her son Peter every weekend.
The early years were tough because the country was just coming out of a depression. Mom learned at a young age the value of money and how to save a penny for a rainy day. She used hand-me-down clothes from her sister Kay and helped Grandma by cleaning the house, washing clothes, cooking, and other chores. It was a very innocent time, before the advent of television. They would listen to radio programs, and to music on Grandpa's record player. Mom attended Central School and met many new friends during these years. Carmie made it to grade 10. She once told me her dream was to be a dancer, but reality soon took over and she knew she just had to settle for any job to get by. She took a job as a waitress.
Carmie would go to the Apollo theatre and other movie theatres with her sisters and friends to watch the the great movies of the time which turned out to be some of the classics that people still love and watch today. The sisters would collect dishes and cutlery for attending movies having the promotion. Mom kept those dishes, as they came in handy for the many years to come.
One night in the early fifties Mom went to a dinner and dance at The Holy Rosary Church. This is where she met her future husband Bruce Selmanovic. It was an exciting time for Mom and her family. Mom and Dad eventually got married at the Assumption Church in Transcona on June 20, 1953.
Carmeline and Bruce moved into a rooming house on Melrose Avenue and soon had their first child, Richard, in 1956. Soon after this they moved to an apartment building at Regent and Winona called the Queen's Court. That is when they had their second child Randy. Things were going good, and another child was born, Rob. They stayed a short time at a friend's house at Winona and Whittier Avenue, on the second floor. Things were going so well for Mom and Dad, they finally took the plunge and bought their first house. It was at the corner of Kildare and Winona. It was a nice little house but it was eventually too small for growing kids so they decided to move again after about five years. With the advice of Grandpa, in 1961, they found a house at 417 Rosseau Avenue West, which we all remember as the house where we all grew up, including Barry, who now joined the family. He was Mom and Dad's last child to be born.
Mom was mostly a "stay at home Mom", and took care of us kids. Getting us ready for school, doing the laundry and preparing all of the meals. Spaghetti and meatball dinner on Sundays were always a treat. Mom was keeping pace with all of our changing interests. She would help enroll us into programs such as cub scouts, hockey and baseball teams, navy cadets for Rob, and even music lessons for Richard. She always pointed us in the right direction and looked out for us. Mom even taught me how to ride her bike. She would get our costumes ready for Halloween, our green colored clothes for St. Patrick's Day, and prepare our valentine cards for Valentine's Day. Mom knew what special days were coming and planed the best she could for these days. Especially Christmas. It was a magical time. Mom enjoyed decorating the house. I will always remember the string of Christmas cards that hung on the walls in the living room from all of her family and friends. She loved preparing the turkey dinners too, and all of the other treats, including her Christmas cakes and Italian verjoles. Mom kept the traditions going for all of those years...
Dad made the money, but Mom ran the household affairs and budget, keeping track and making sure all of the bills were paid. Mom kept track of our progress at school and would even help us with our homework. Mom and Dad would sometimes go out on weekends to house parties or special events, even hosting parties of their own sometimes...
Mom eventually went out into the work force again, taking different jobs such as at Wawanesa Insurance Co. and working at Eaton's third floor candy department. Carmie also later volunteered at Age and Opportunity for many years helping seniors...
Mom would collect coupons to get deals on food and other items. She would enter contests and win them. She was a very lucky person! We would laugh at how she won so many things. Carmeline loved to play records and sing and dance around the house. She would play the same record over and over 'till she wore it out. Mom enjoyed playing word games, doing puzzles, playing bingo, and bowling. She won many trophies. Carmie loved watching soap operas on TV as well. General Hospital, The Young and Restless, and All My Children, were some of her favorites. She would buy the tabloids at the grocery store and read all of the gossip of the day…
Mom had these funny sayings. Sayings from another time, which would make us laugh. Sayings like: Don't dilly dally, in a jiffy, everything is just hunky dory, it's none of your bees wax, I'm tickled pink, I don't trust him as far as I can throw him, scram, it's raining cats and dogs, that's just ducky, oky doky, and her favorite toodle loo, to name just a few. We knew what they meant. Mom could take a joke but Dad would stop us if we went too far. Imagine raising four boys! Mom sacrificed a lot of her time for us. She did everything for us which we really appreciated in later years.
Mom was very close with her family. She would be on the phone many times organizing family get-togethers and would always remember whose birthday was coming up next. Never missing a birthday cake or candles ever...
Mom didn't travel that much, but she did get around. Just like Dad, she never drove a car, but taIked about getting her driver's license many times. She would travel by train with Grandpa to Watrous Saskatchewan, and she went to Montreal by train to visit her Cousin and Aunty. Mom did go on shopping trips to North Dakota by bus with the ladies from Eatons a few times, and she would go countless times to Brandon with Aunty Janie for Cousin Cathy's "Girls Weekends". Carmie would go to Grand Beach, Sandy Hook, Spruce Sands and the Whiteshell with us and Uncle Mike many times to visit with relatives, and even to Hawaii twice in retirement years with Dad. She also liked to visit her sons in Toronto, and going to Calgary, where her granddaughter Jordan lived. She really enjoyed being a Grandmother...
Carmeline's mental health was starting to suffer in later years. We would notice that her thinking was starting to slow down. Mom had learned how to do things on a computer, but slowly forgot how to use it. She would watch the game shows on TV and not be able to get the answer like she used to. She couldn't play her bingo cards, or go bowling anymore. She couldn't even cook anymore! Things she loved to do, were out of reach now. She looked confused. It was all the tell tale signs of the mind crippling disease dementia. Dad and Barry did their best to watch over her. After Dad passed away, Barry did his best to take care of Mom on his own. It was just too much to ask of one person really, but he did the best he could do. It was hard to see the woman who taught us how to get dressed and tie our shoe laces now having difficulty doing it for herself...
Mom finally got accepted into the River East Care Home in May of 2018. It took her a while to get adjusted to her new surroundings, falling to the ground in her first week, and escaping in her second week. This is when she could still walk and get around without a wheelchair. She eventually settled into her new routine. Her condition would worsen over the years. Mom would drift off while trying to converse with us. I found out that if you just said "that's right mom" or "I know what you mean", it would encourage her to try and speak more. She was trying to tell us something... We will always know what you were trying to say to us Mom, and we will always remember you, your beautiful smile, and your laughter. Thanks for everything. Rest in peace now. We love you Mom...Toodle loo...
A Memorial Tree was planted for CARMELINE
We are deeply sorry for your loss ~ the staff at 1800 Day Street


Share Your Memory of
CARMELINE
Proudly Serving:
Proudly Serving the Communities of Winnipeg, surrounding area, and the communities of Manitoba.
Who We Are:
Cropo Funeral Chapel was founded in 1957. We are an independent family-owned funeral service and cremation provider.