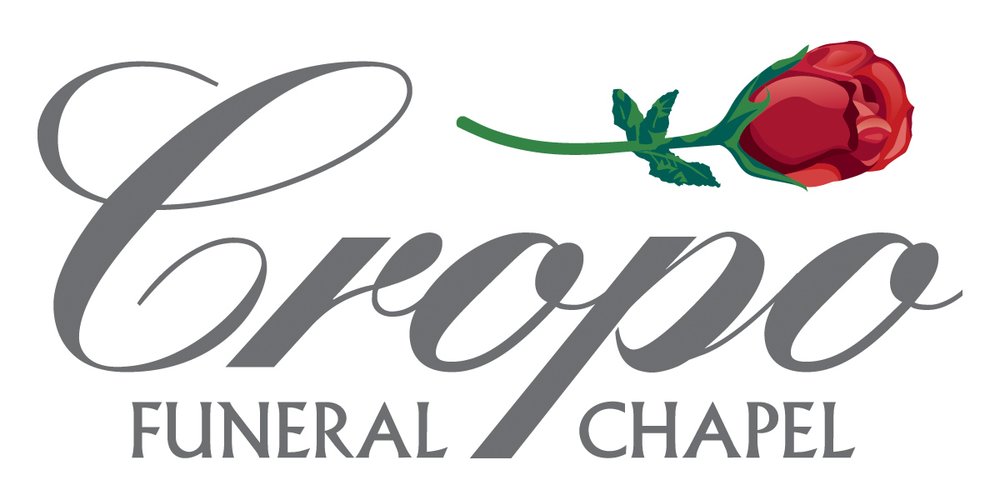 Contact Us Anytime
(204) 586-8044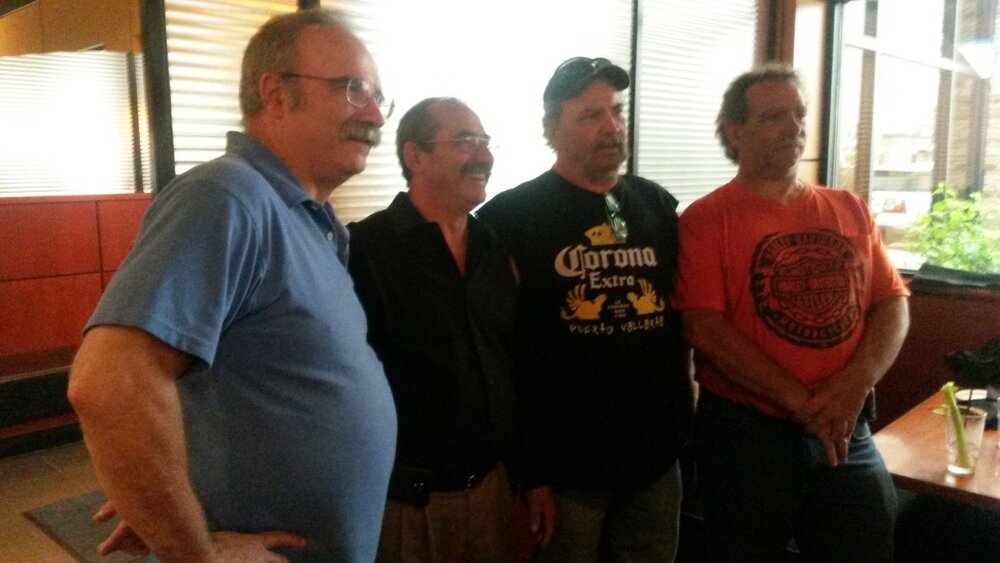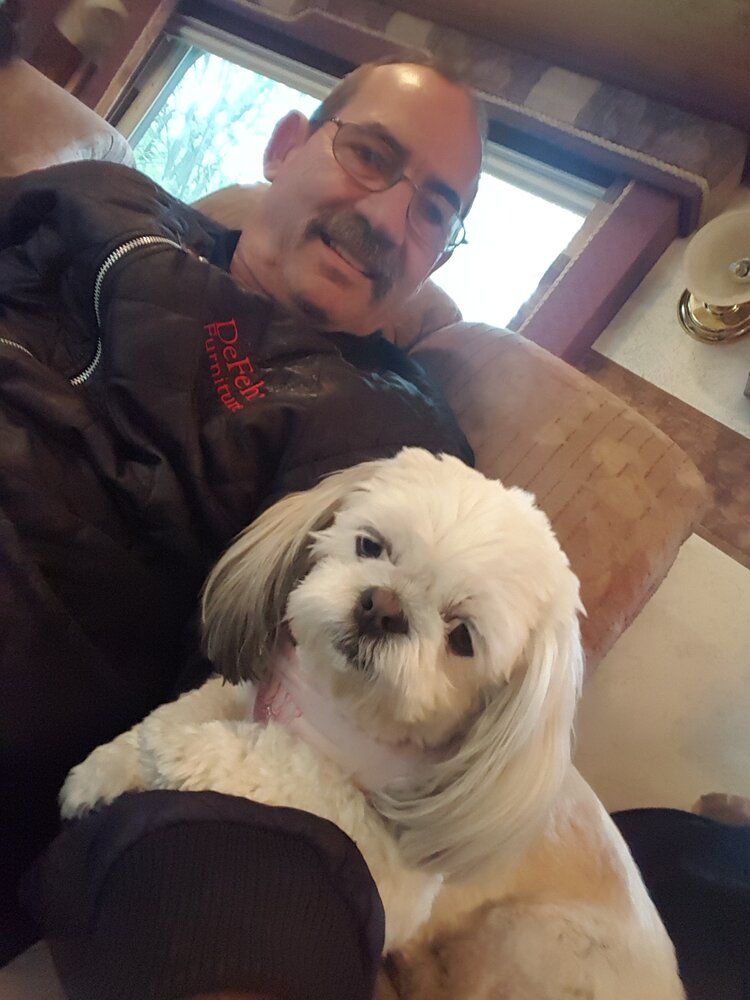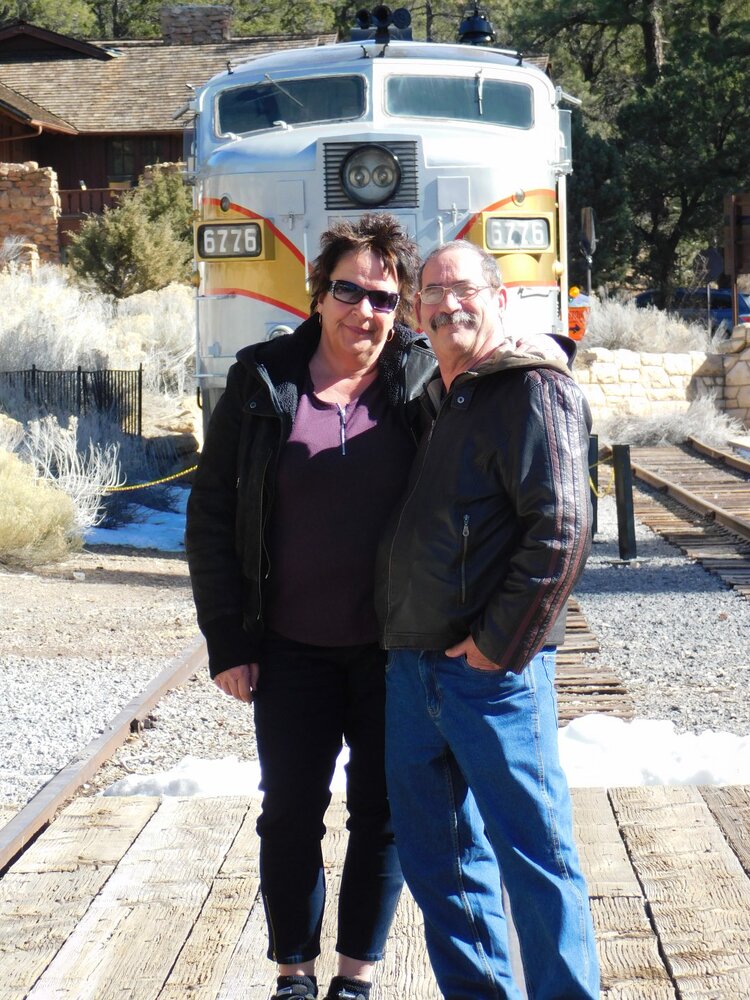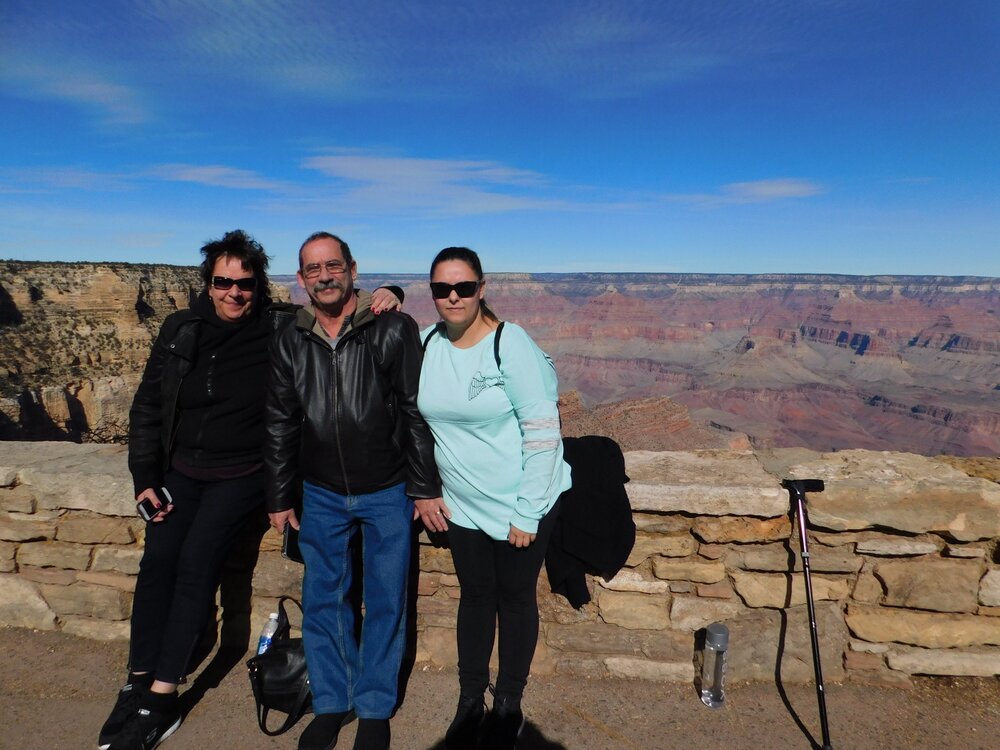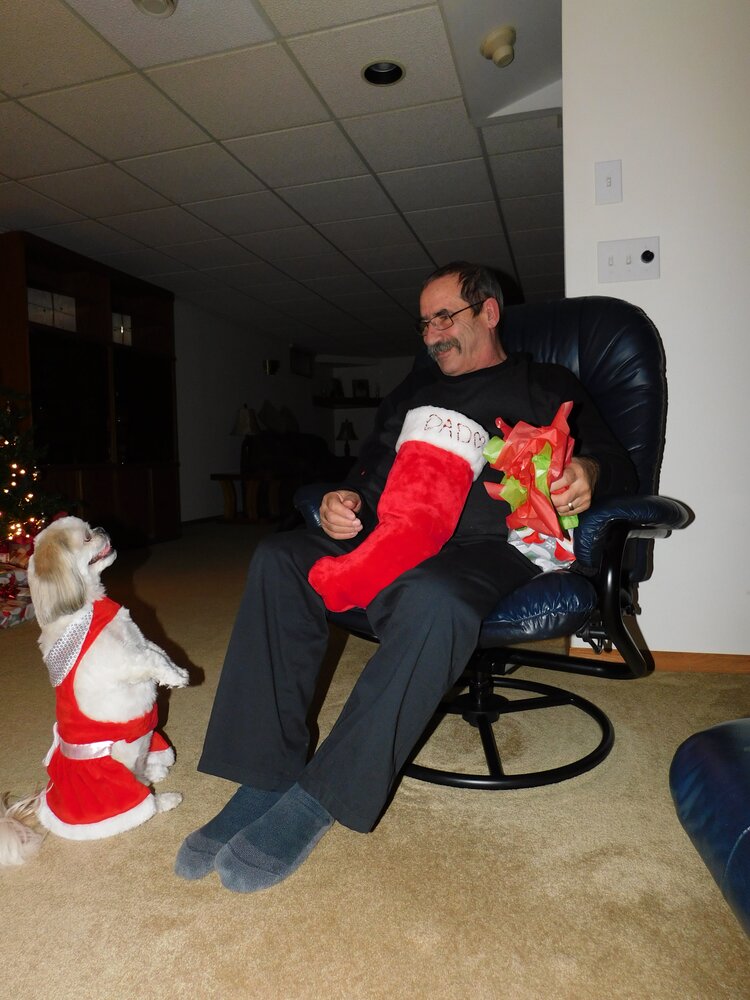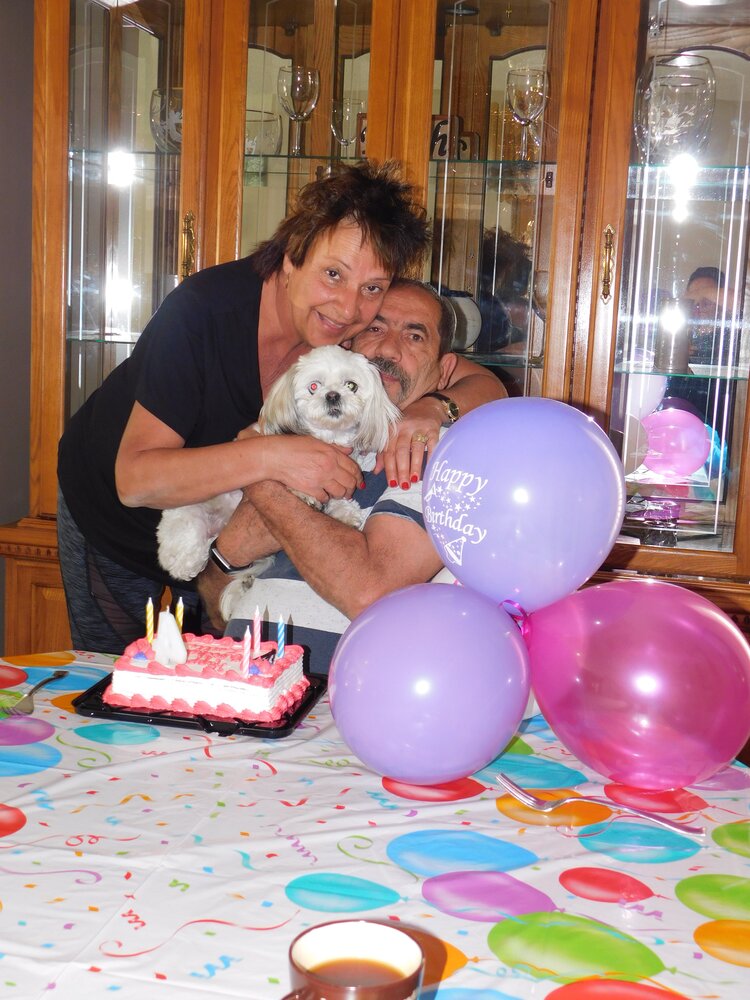 Obituary of RICHARD ALFRED JOSEPH DELORME
Richard Alfred Delorme
June 10, 1956 - February 17, 2023
With great sadness, we announce the passing of Richard (Rick) at the age of 66 years, who passed away peacefully, with family by his side after a very short battle with cancer.
He was predeceased by his mother Julie, his father Don, mother-in-law Leona, and father-in-law Stan. He was also predeceased by many family members and friends.
Rick leaves to mourn his sweetheart of 35 years Pam, daughter Angel, and grandpuppy Zoelle.
He also leaves his brothers Dennis (Suzanne), Wayne (Sandra), Marc, his "Bro" Gerry Guenette (Doris), Marcel (Hildi) Manaigre, his "Bro" Francois (Candace), his "Bro" Bill (Carol). His family Lucille, Melissa (Ryan), Nicole (Tomas), Ron (Nina). His nieces and nephews Sheila (Shawn), Amanda (Jon), Kevin (Michelle), Laycee, Jessie (Cassi), Chanelle (Shaun), Brandy, Dylon, Judy (Brian), JP, Cayden (Zoe), Kaylee, Justin, and Celina. He also leaves behind many special neighbourhood friends Leida (Pretty Lady) (Wayne), Heather, Olga, Art and family, Tom, Gerald (Christine), George (Jean), Grewal Family, Sidhu Family. He leaves behind close friends Al (Val), Shannon (Gerald), Mike (Jean).
Rick was born in Winnipeg where he attended Garden Langevin with his brothers until the age of 10 then moved to Pinawa with his family and graduated from high school in Pinawa. He then moved back to Winnipeg, moving in with his Uncle Gerry and his wife Doris. Gerry and Rick became the best of friends and loved to do everything together, Rick helped raise Gerry and Doris kids, and was the godfather to their son JP and was best friends with both Judy and JP.
Rick found work at various companies during which time he found his love of welding, and started working for Versatile Machinery in 1975. Rick then went to work for Pallister/DeFehr. In 1988 he started off as a Drive Operator in Panel Machining, and worked his way through different jobs such as a Lead Hand, Maintenance Fabricator, and Mechanical/ Electric Apprentice. In 2012 he decided to get his Power Engineer Certificate, and became a Power Engineer, and worked up until he passed. He worked with an amazing group of people, that he treated like family. He had a lot of respect and admiration for his co-workers which Rick also received from his friends at work.
In his younger years Rick, had a burnt orange Challenger which he loved so very much, most people remember him, in his blue jeans, and leather jacket no matter what the weather was outside. He loved fishing and camping, and spent many days at Awanipark where he met the love of his life, Pam. Rick and Pam then moved their trailer to Spruce Sands in 1988, where they made many great memories there over the years until they sold their spot in 2018. They made many friendships while in Spruce Sands, Rick shared the biggest bond with Bill and Francios, the three amigos, and would get together to help each other on little projects here and there, sitting around the campfire, having a beer, and joking about life. In February of 1998, Rick and Pam eloped to Hawaii, and surprised the family when they came back married. Over the years Pam and Rick fostered many children, giving them a beautiful home, making them feel safe and loved.
Rick did a lot of travelling in his life, he went on road trips to Grand Forks, and throughout Arizona to Nevada. Rick also went on several cruises with Pam and her mother Leona which included the Caribbean, and Panama. Rick also went on multiple family trips to Mexico, where he enjoyed sitting on the beach with his wife, or going on excursions with his daughter.
In 2016 the family got a Shih Tzu, and named her Zoelle, Rick developed an unbreakable bond with his little grandpuppy. She was his pride and joy, and he loved coming home after a long day at work and seeing her little tag wagging. Rick loved getting down on the floor with her, and playing and rubbing her belly. They would play with her stuffed unicorn, and her spiky ball. Rick took so many pictures of Zoelle, and made sure to show them to everyone he knew. He loved taking her on long walks, which sometimes turned into running. Zoelle and Rick would stop to talk to everyone in the neighbour hood as they went for there walks. Every morning around four am Zoelle would wake up and walk over to Ricks back, and start patting him, asking for belly rubs, which Rick happily obliged. In the evening Zoelle would often be asleep on the footrest, right beside Rick while he watched the evening news.
Rick and his daughter Angel developed a special bond, over the years, as Angel became daddy's little girl. They did everything together, from fixing things around the house, to teaching her how to drive, going to work with him when he had to do the boilers, and doing the grocery shopping every Sunday, and then stopping off at Starbucks for a mocha Frappuccino. Rick and Angel also liked to go watch the Drag races in Gimli on the weekends in the summer, and his brother Marc would join them. Rick also enjoyed putting together Lego sets, where Angel would join, but mostly supervise. Rick was there for his daughter no matter what, and Angel was there for her dad no matter what, and was with him until the end.
The family would like to thank dad's co-workers for all the love and support that they have given our family throughout this difficult time. Helmuth, Kyle, and Elsa, thank you for making this hard time in our life's a little easier by taking time out of your busy lives, to check up on us and help us with all the little things that need to be done. Thank you to Dave, Mike, Ken, and Les for coming to see dad, and giving the family so much support, and love through out this time.
Rick treated everyone he met like family and was always there to lend a helping hand, he will be missed by many, many friends, family, and co-workers.
The family would like to thank, everyone for there condolences, food, flowers, and support during this difficult time. Our family would like to thank Mike, a friend of Rick who is making a beautiful urn for Rick. The family would like to thank Dr. Jamie Law for giving our family such compassionate care through out the years. Thank you to Safety Drugs Pharmacy for great care provided to us. The family would also like to thank the Nurses and Doctors and Health Care Aides, at Seven Oaks General Hospital Floor Three Unit Six and Seven, for all the support, and kindness given to our family while Rick was there.
A celebration of life will be held at a later date.
In lieu of flowers please consider making a donation to an animal charity of your choice in Ricks name.
"Dad, we know you will always be watching over us, and guiding us through out life, please know you will always been in our hearts, and we will cherish all the love, memories, and special moments we had as a family" Love your three girls, Mom, Angel, and Zoelle xoxo.
A Memorial Tree was planted for RICHARD
We are deeply sorry for your loss ~ the staff at 1442 Main Street


Share Your Memory of
RICHARD
Proudly Serving:
Proudly Serving the Communities of Winnipeg, surrounding area, and the communities of Manitoba.
Who We Are:
Cropo Funeral Chapel was founded in 1957. We are an independent family-owned funeral service and cremation provider.