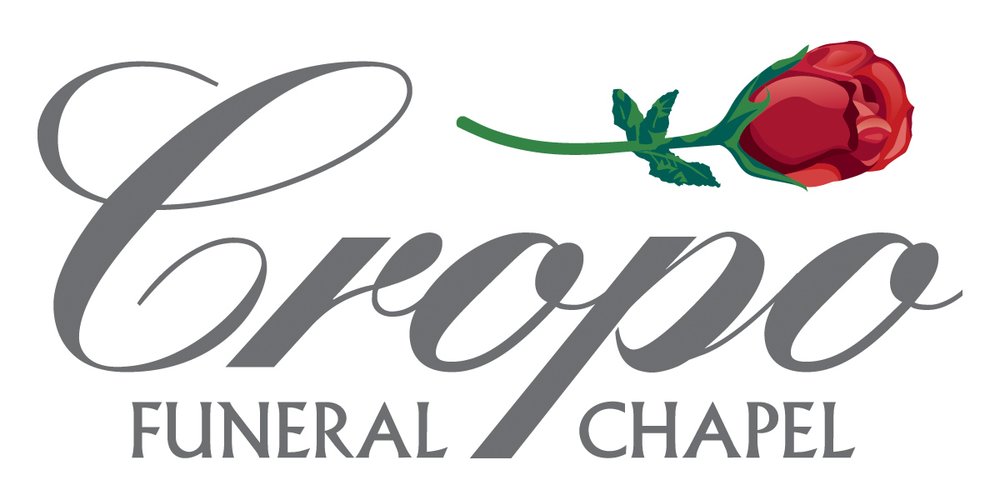 Contact Us Anytime
(204) 586-8044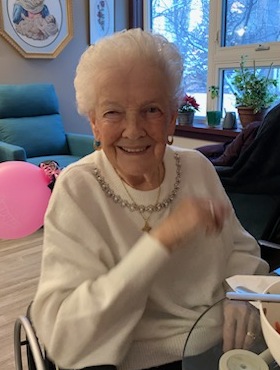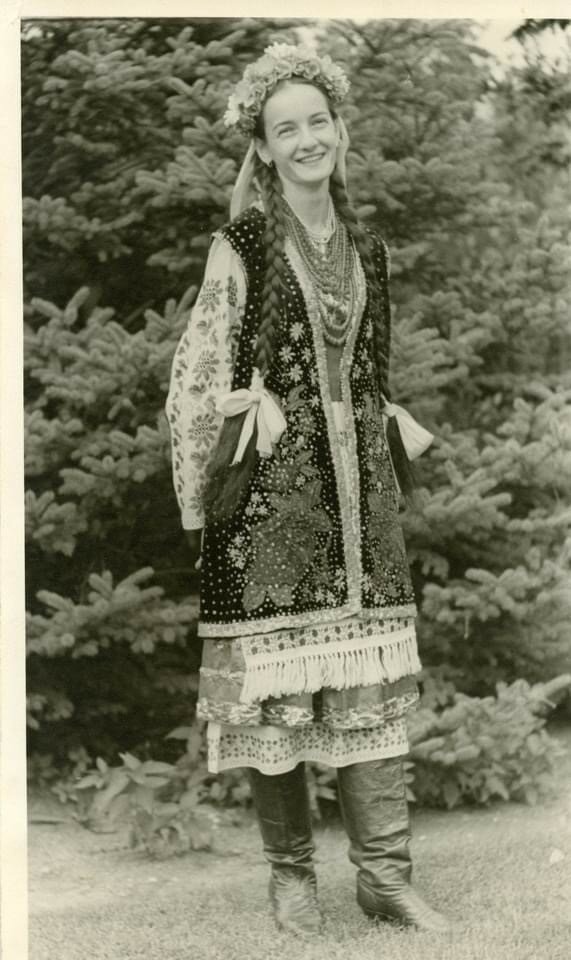 Obituary of GLORIA YAREMENKO
Gloria (Kobusiewicz) Yaremenko
1930 - 2022
Gloria (nee Kobusiewicz) Yaremenko peacefully passed away peacefully, Sunday, December 19, 2022 surrounded by 3 generations of family. She was predeceased by her husband of 51 years, Dmytro Yaremenko. Left to mourn her passing are her daughters; Slavka (Yarema) Shulakewych, Alexandra (Michael) Kushliak. Grandchildren; Sophia (Cheah) Hinds, Illarion (Natalia) Shulakewych, Lada (Geoff Zezulka) Shulakewych, and Oresta (Michael Szubelak) Shulakewych and great-grand children; Kalyna Hinds, Kvitka Zezulka and Lukian Shulakewych. Also a nephew Valerij Yaremenko.
Gloria was born in Winnipeg Manitoba, February 3, 1930. Shortly after her birth, she was surrendered for adoption. Little is known about her biological parents. They were of Ukrainian heritage from western Ukraine and came to Canada in the late 1920's. Gloria was adopted at infancy by Mr. and Mrs. Kobusiewicz. She would affectionately call them Dido and Baba. There was an adult daughter that also lived in the home. Unfortunately, both Dido and Baba passed away when our mother was very young, and she was left to be raised by the adult daughter. Life was not easy for our mother. She grew up in poverty, and in a very abusive household, where beatings were a regular occurrence. Through all this adversity, our mother completed her schooling, graduating from St. John's High School, and entered the work force.
As a young woman, Gloria (Slavka) was active within the Ukrainian Community in Winnipeg and belonged to MUNO, the youth organization of the Ukrainian National Federation (UNO). Our mother had a beautiful soprano voice and sang with the Koshetz choir. It was, on the occasion of one of the summer picnics hosted by UNO, that Gloria met a very handsome young man from (Poltavshchyna), Ukraine, Dmytro Yaremenko. Little did she know that Dmytro had done his research, and knew all about her before insisting that a friend of his introduce him to our mother. After a very short courtship, on a cold January 24, 1953, Dmytro and Gloria (Slava) were married in the basement of the not yet completed Holy Trinity Ukrainian Orthodox Church, in Winnipeg. Two years later, Gloria and Dmytro started a family. They had two daughters, Slavka ,1955, and Alexandra, 1958.
After high school, Gloria began working at the Bank of Nova Scotia, where she was trained as a bank teller, then advanced to a data entry clerk for a life insurance company. Our mother progressed to bookkeeping for several companies, and office manager for the firm of Joni Apple Original Ltd. Before retiring, Gloria worked for the University of Manitoba, Student Alumni. She was a modern mother for the times, having both a career outside the home, as well as raising a family. Our mother was a positive mentor for all her grand children.
Our mother was a Ukrainian Canadian, and many times was chastised for not being born in Ukraine, therefore considered an outsider in some community circles. Gloria (Slava) was a Ukrainian patriot, that taught herself to embroider, write pysanky, and make many of the traditional Ukrainian dishes for the special Ukrainian celebrations/holidays. Her home was decorated with beautiful embroidery and Ukrainian artwork. This love of the Ukrainian culture was further passed on to her daughters and grand children.
Gloria (Slava) was also a community activist. She belonged to the Ukrainian Women's Association of Canada – Holy Trinity branch and served as President. One of her main objectives, that was completed successfully, was to modernize the church facilities. This made life easier for the women of the parish, that worked hard preparing meals and events for the church and Ukrainian community. Gloria also served as President of the Ukrainian Canadian Congress – Women's Organizations for the province of Manitoba. Gloria sought for the rights of the womens' voice within the Ukrainian Community. During the 1960's and 70's, women were not allowed to belong to the Ukrainian Canadian Congress, therefore the women formed their own organization, where they could give voice regarding their issues and opinions.
Our mother taught us to skip rope, bounce a ball, read, embroider, braid our hair, but most of all, she taught us to stand strong and tall, and be proud of our deep-rooted Ukrainian heritage.
We thank Gloria's nephew, Valerij Yaremenko for assisting our mother in Winnipeg prior to her moving to Calgary. Valerij was there to help with everyday chores, shopping, yard work, and driving Mama to church! We are eternally grateful!
Lastly, our family would also like to thank all the wonderful caring staff at Newport Harbour Care Centre. Our mother had a great relationship with everyone on staff. She told them stories of her life, taught them about Ukraine and its culture and showed a genuine interest in their lives as well. In her final days, hours, the compassionate care that was given, was unmeasurable.
Prayers and Funeral services: Officiated by Reverend Aleksandr Harkavyi
January 3, 2023, Tuesday, 7:00 p.m.– Prayers at St. Mary's the Protectress Ukrainian Orthodox Cathedral, 820 Burrows Ave. Winnipeg, MB R2X 0R2
January 4, 2023, Wednesday, 10:00 a.m.– Funeral - St. Mary's the Protectress Ukrainian Orthodox Cathedral, 820 Burrows Ave. Winnipeg, MB R2X 0R2. Internment – Glen Eden Cemetery.
The services will be live streamed through YouTube St. Mary's the Protectress Ukrainian Orthodox Cathedral
Please donate to help families affected by the war in Ukraine through
Plast Ukrainian Scouting Organization of Canada, cheques written to:
Plast Canada
516 The Kingsway, Etobicoke, ON
M9A 3W6
Note: In memory of Gloria Yaremenko: Humanitarian Aid for Ukraine
Or to support our church:
St. Mary's the Protectress Ukrainian Orthodox Cathedral
820 Burrows Ave. Winnipeg, MB R2X 0R2
Note: In memory of Gloria Yaremenko
https://www.canadahelps.org/en/dn/54128?v1=true
Prayers
7:00 pm
Tuesday, January 3, 2023
Ukrainian Orthodox Cathedral of St. Mary the Protectress
820 Burrows Avenue
Winnipeg, Manitoba, Canada
Funeral Service
10:00 am
Wednesday, January 4, 2023
Ukrainian Orthodox Cathedral of St. Mary the Protectress
820 Burrows Avenue
Winnipeg, Manitoba, Canada
Interment
Glen Eden Cemetery
4477 Main St
West Saint Paul, Manitoba, Canada


Share Your Memory of
GLORIA
Proudly Serving:
Proudly Serving the Communities of Winnipeg, surrounding area, and the communities of Manitoba.
Who We Are:
Cropo Funeral Chapel was founded in 1957. We are an independent family-owned funeral service and cremation provider.