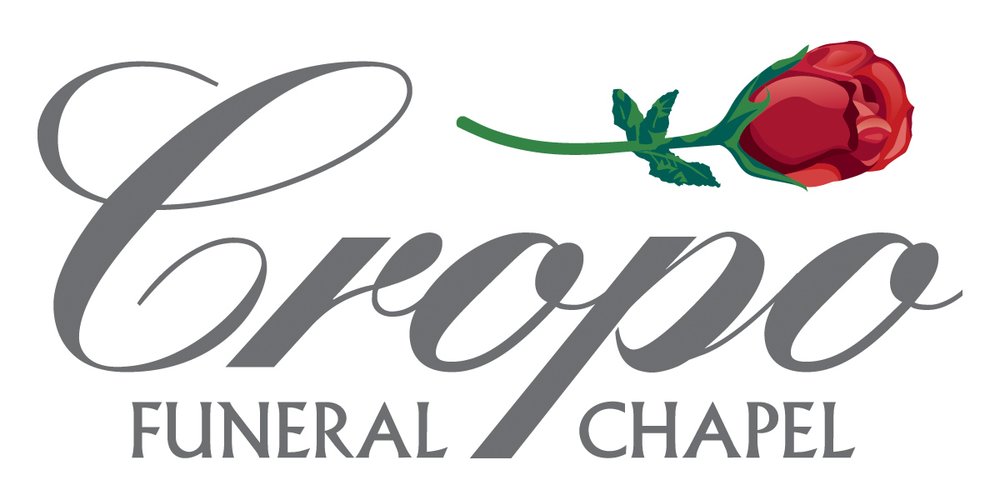 Contact Us Anytime
(204) 586-8044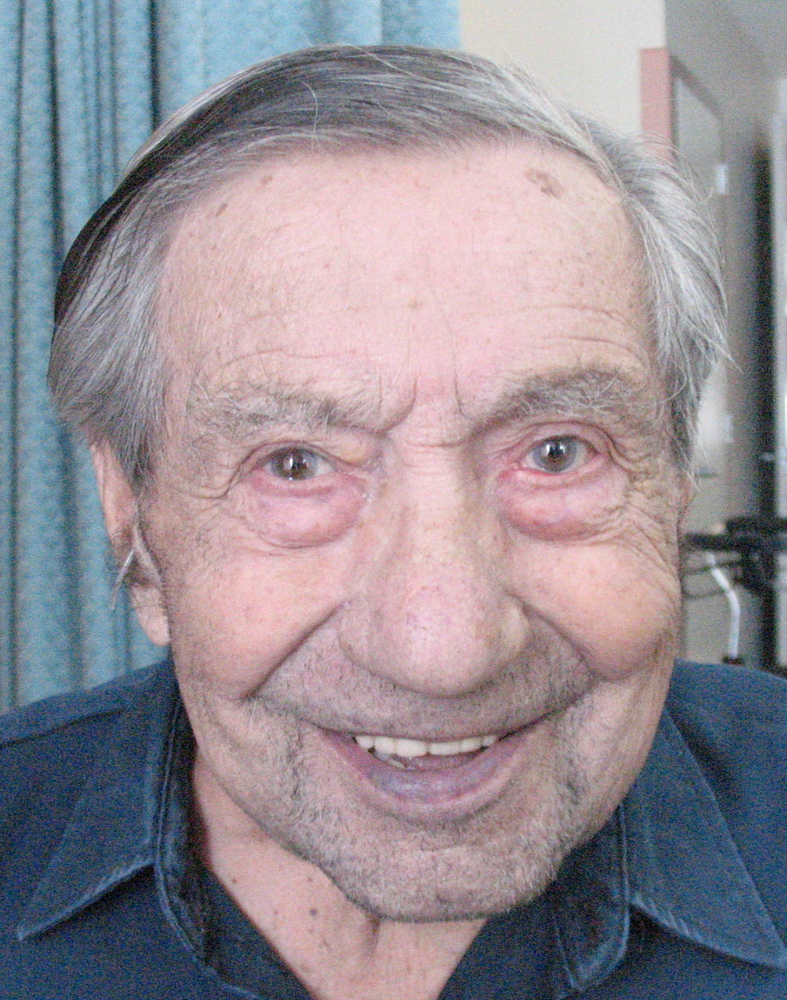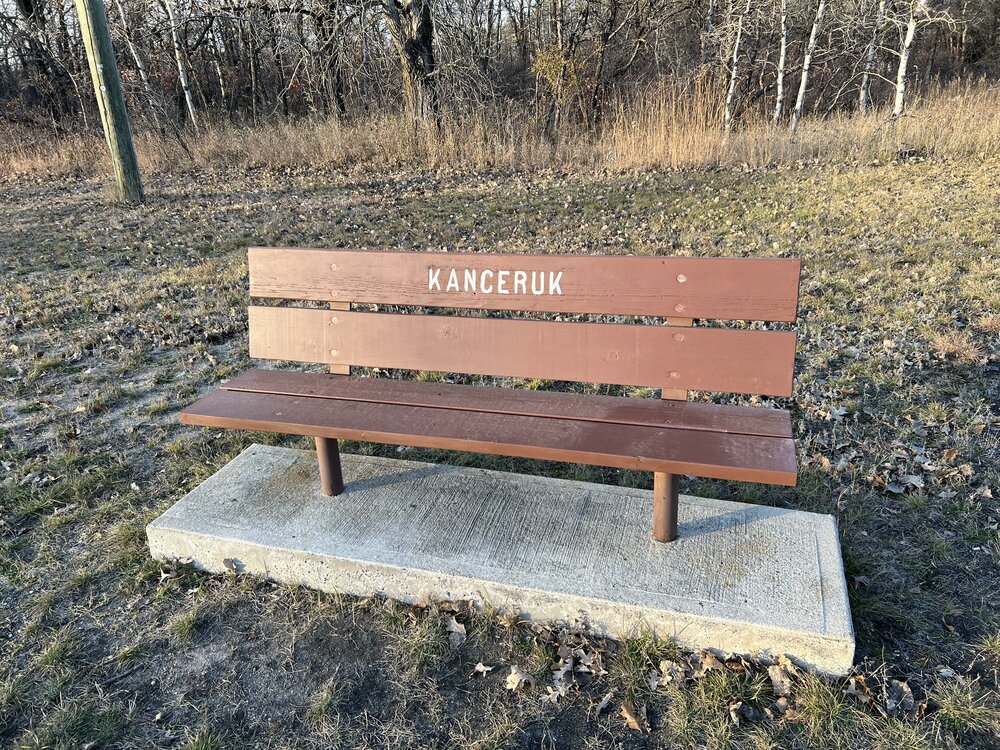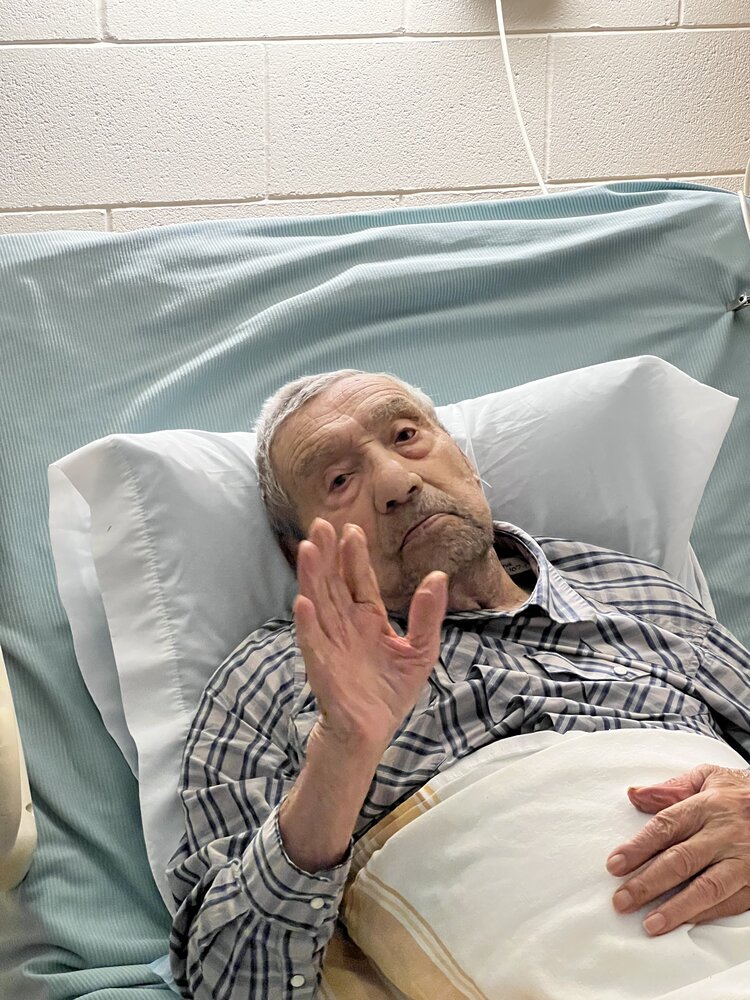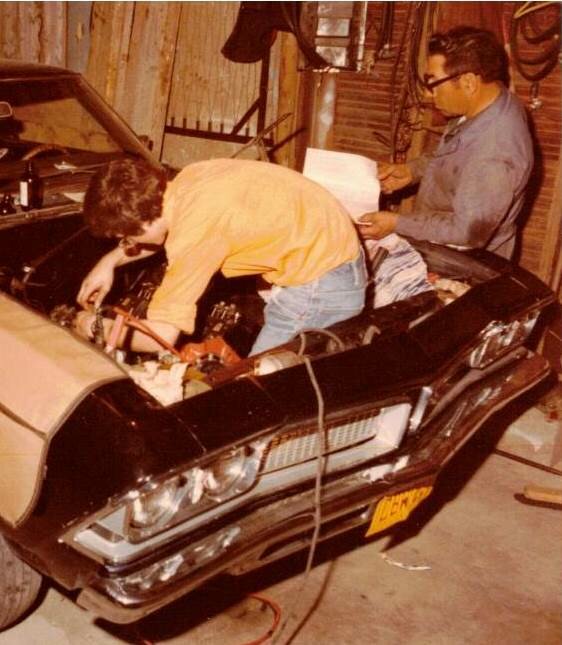 Obituary of JOHN KANCERUK
JOHN KANCERUK
1925-2022
John Kanceruk passed away at Park Manor personal care home in the early morning hours of Tuesday, October 18, 2022. He was predeceased by his parents, Nicholas "Nick" and Catherine, his sisters Mary and Ann, and brother Roman. He is survived by his sister Sophie, wife Olga "Ollie", sons Terry (Wendy), Wayne (Kim, Darcy), David (Lucia), and Wayne Richardson plus grandchildren Steven, James, Jonathan "Jon" (Tiffany), Kristina (Nolan), Nathan (Chantal) and Charlene, and great grandchildren Dominik and Blake.
John immigrated from Poland to Canada with his parents and siblings in 1930 at the age of 5 and grew up on the family farm in the Pineridge area, close to Winnipeg, Manitoba. Their homestead was located in what is now the campground in Bird's Hill park and is marked by a park bench with the family name on it.
John worked very hard as a youngster on the farm, working in the field and helping his father (who was also a blacksmith and carpenter). He chopped a lot of wood to keep the house warm and because each student had to bring a piece of wood to school each day to help keep the classroom warm. He became the true definition of "Rough and Ready". He also had a fondness for horses on the farm and this is likely the reason he enjoyed watching westerns so much on TV.
John got a job at Nelson River Construction as soon as he was old enough to drive. He was deemed unfit to serve in the 2nd world war because he had broken his arm when he rolled the car he was driving. At Nelson River he became a drag-line operator and eventually a supervisor for road construction.
While working at Nelson River he learned to be a very talented mechanic although he had no formal training in that profession and went on to start his own trucking company on the side while still working for Nelson River. He performed all maintenance and repairs on his vehicles. At one point he owned three 5-ton gravel trucks and a semi with a gravel trailer. It's no coincidence that his trucks were always hired for work on jobs he supervised before Nelson River trucks were called to the job.
John and Ollie were married on Oct. 17, 1948 and remained such for 74 years. They started to raise a family in the 1950's. During this period, he made enough money to have a custom-built home constructed in Transcona at the corner of Winona and McMeans. This is where he lived for over 61 years until he went to Park Manor.
John owned an air compressor, a hand drill, and a welder but no other power tools in his garage. He did all mechanical work with simple hand tools to rebuild engines and drivetrain components and repair tires. He tuned engines by ear and torqued bolts by feel, never using a torque wrench. It's no surprise that neighbors and friends would bring their lawnmowers and vehicles to him to fix. He gave generously of his time to help people and his sons.
He took pleasure in teaching his sons to drive their 57 Chevy by sitting them on his knees, operating the pedals and instructing them to steer and shift the gears. When his youngest son bought a "Visible V-8" working model he took the time to explain the relationship of all the parts and various components as his son was assembling it. This was time well spent, as his son learned how engines work and went on to accompany him on many projects in the garage, one of John's happy places.
One of John's favorite expressions was "Make hay while the sun shines", which explains why he would say "Here comes the hay maker" when the sun would come out on a cloudy day. He loved sitting in the sun and seemed to have a perpetual suntan.
In the late 1960's John developed an interest in the prospect of everlasting life on earth explained in the Bible in such verses as Psalms 37:29 "The righteous will possess the earth. And they will live forever on it." and Revelation 21:4 "He will wipe out every tear from their eyes, and death will be no more, neither will mourning nor outcry nor pain be any more". John reasoned that since death, mourning and pain are not things that take place in heaven it must refer to what will take place on earth in the future. He made big changes in his lifestyle and was baptized as a Jehovah's Witness in 1970. He also quit his job at Nelson River and became a skilled crane operator so he could spend more time with his family. John loved reading the Bible and had strong faith in the resurrection.
Cremation has taken place and his ashes will be buried privately by the family. A memorial service will be held via Zoom on November 5, 2022, at 2 PM central time.
The Meeting ID is 822 8100 2068 and the Passcode is 74797278 but you can also use the following link to start zoom, in which case you will only have to enter the passcode:
https://jworg.zoom.us/j/82281002068 (you may need to copy the link and paste it in a browser)
The family would like to thank Dave, Julie, Michelle, Rachel, and all of the other staff members at Park Manor for the understanding, compassion and care they provided for John.
A Memorial Tree was planted for JOHN
We are deeply sorry for your loss ~ the staff at 1800 Day Street


Share Your Memory of
JOHN
Proudly Serving:
Proudly Serving the Communities of Winnipeg, surrounding area, and the communities of Manitoba.
Who We Are:
Cropo Funeral Chapel was founded in 1957. We are an independent family-owned funeral service and cremation provider.