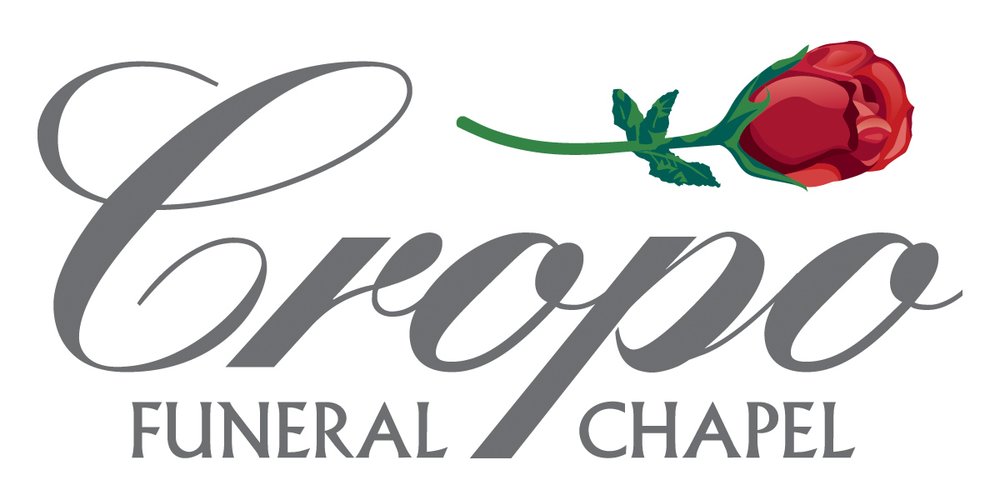 Contact Us Anytime
(204) 586-8044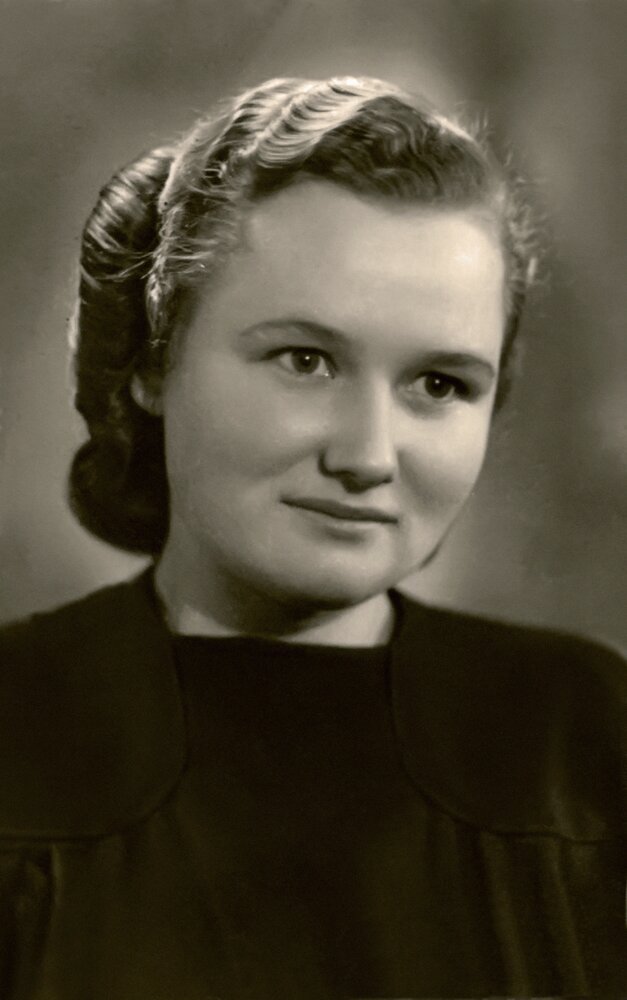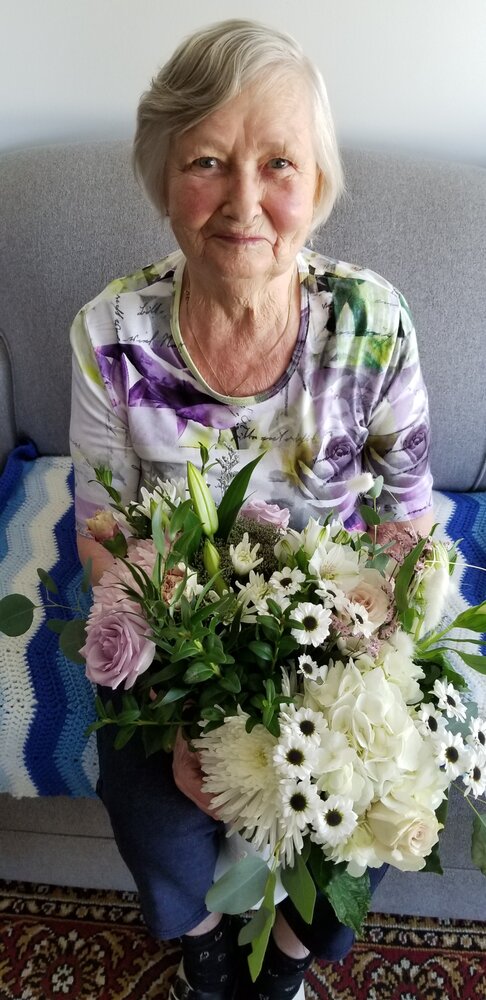 Obituary of STEFANIA SOBKO
June 3, 1933 – August 14, 2022
After a long decline from heart failure our mom died peacefully at home in Steinbach, Manitoba. Her death was as considerate and selfless as her life; she politely slipped away in the stillness of night as her loved ones rested.
Stefania was born in the village of Komarno in Western Ukraine, the third of four children of Ivan Kruk and Maria Bensal. Her early life was beset by tragedy. She lost her mom at three and her father at seven. A bout of rheumatic fever in childhood left her with a heart murmur. The children were separated and raised by their grandmothers. The three oldest were raised by their paternal grandmother until her death. By 15 mom was on her own and moved to the city of Lviv to work as a live-in nanny and later as a stone setter in a jewellery factory.
She found a second mother in her landlady Anna, a kindly childless widow. They loved and needed each other and were as close as any biological mother and child.
In Lviv, Joseph Sobko bested Stefania's many other suitors by wooing her with romantic letters during his mandatory four year service in the Soviet Army. She was kind and beautiful and together they were kindred spirits forged by hardship. She agreed to wait for him until his return and they married in 1956, followed by the birth of daughters Halyna in 1957 and Oksana in 1963.
Life in Soviet-era Ukraine was hard. Wages were paltry and home was a rented one bedroom apartment in a quadruplex with no running water or indoor bathrooms. After visiting from Canada, Dad's mom invited our family to immigrate. Mom had to make the impossible choice between leaving her beloved second mother or giving her own children a better life far away. Our family sold everything, earning just enough to cover airfare. We arrived at Grandma's doorstep in the fall of 1972 with two suitcases and a lot of hope. The Ukrainian community in Winnipeg generously provided clothing and furniture for a head start.
For parents, starting over at 39 and 40 was difficult but both worked multiple jobs, pulled together and made a life in their new community. In Winnipeg mom worked at the International Inn, Old Dutch, U of W and what is now Riverview Health Centre at jobs that didn't require a great mastery of English. Though life was hectic and stressful they never forgot their family back in Ukraine and sent generous parcels.
Mama was the beating heart of our family. Her kindness and generosity extended to everyone she met. She worked hard, loved deeply and had a strong faith; she and dad were longtime parishioners at Ukrainian Catholic Metropolitan Cathedral of Sts. Vladimir and Olga. She was a perfectionist in her domain. Her pillowy pyrohy and tender holubsi, mouth-watering pampushky (large round deep fried doughnuts) and gourmet borscht with mushroom vushka (dumplings) were par none. Her laundry was always spotless and the house clean. Later in her life she enjoyed some travel (the prairies and BC, Las Vegas, Mexico, and Hawaii) and growing the biggest tomatoes on the block with dad in their home on Inkster Blvd. They both loved gaming and travelled on many a tour bus to the US to test lady luck at various casinos. Despite her early misfortune mom had a lucky streak: she enjoyed a competitive game of dice and the show Wheel of Fortune until the very end. That luck extended to cheating death numerous times as she survived various surgeries and health crises.
A trip to Ukraine about 15 years after arriving in Canada convinced her that she and the family had indeed made the right choice.
In a world of takers, she was a giver. As a baby, Helen developed life-threatening gangrene which required mom to provide a skin graft. Later, when Helen was widowed at 34, mom looked after her three young grandchildren so Helen could return to school and find work to support her family. Despite mom's own health issues, she faithfully looked after dad before his death from cancer in June 2019. The Covid-19 shutdown and declining health forced mom to move into Helen's home where she received tender nursing care and lived a further two years despite a palliative diagnosis in the spring of 2020. Both daughters and their families worked hard on mom's behalf to meet all her needs.
Mom was also predeceased by her brothers Sylvester, Phillip and Petro. She will be deeply missed by grandchildren Jennifer, Natalie and Andrew Redko and Stefan Seifred (Calgary); great-grandson Joshua Redko; sons-in-law Doug Wilson (Steinbach) and Bruce Seifred (Calgary); brothers-in-law Roman Drezewiecki and Ted Drezewiecki (Surrey), old friends Mike and Krystyna Czemerynski and Maggie and Richard Harrison, former neighbours and new friends from her two years at the Holy Family Seniors Tower.
A viewing will take place on Friday, August 19, from 6:00 p.m. to 8:00 p.m. at Cropo Funeral Chapel, 1442 Main Street, followed by a service on Saturday, August 20 at 11:00 a.m. Interment to follow at All Saints Cemetery, 4535 Main Street.
Just as our family benefitted from the generosity of others, the contents of mom's former apartment were donated to refugees fleeing the war in Ukraine. In lieu of flowers, please donate to the Ukrainian Humanitarian Appeal or other charities supporting relief efforts in Ukraine.
Public Viewing
6:00 pm - 8:00 pm
Friday, August 19, 2022
Cropo Funeral Chapel
1442 Main Street
Winnipeg, Manitoba, Canada
Funeral
11:00 am
Saturday, August 20, 2022
Cropo Funeral Chapel
1442 Main Street
Winnipeg, Manitoba, Canada
Interment
All Saints Cemetery
4535 Main Street
Winnipeg, Manitoba, Canada


Share Your Memory of
STEFANIA
Proudly Serving:
Proudly Serving the Communities of Winnipeg, surrounding area, and the communities of Manitoba.
Who We Are:
Cropo Funeral Chapel was founded in 1957. We are an independent family-owned funeral service and cremation provider.