Contact Us Anytime
(204) 586-8044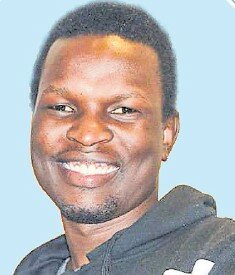 Obituary of TEVIN MALONE OBIGA Jr.
Tevin Malone Obiga Jr
Sunrise: May 9th, 1996
Sunset: March 3rd, 2022
It is with great sadness that the family of Mzee Charles Weda Obiga of Kisumo Kapuonja, Kisumu County, Kisumu, Kenya announces the death of Tevin Malone Obiga Jr at St Boniface Hospital in Winnipeg, Manitoba, Canada after a short illness.
Tevin was a Computer Engineering student at the University of Manitoba, Formerly of Strathmore University, Nairobi, Kenya and Sunshine Secondary School Nairobi, Kenya - Class of 2014.
He will be lovingly remembered and cherished by his mother Lilian Atieno Ndiego, brother Leroy Edgar Ocheing (UK), grandfather Charles Obiga and grandmother Jane Obiga,, aunts Pamela, Mercy, Perry, Phoebe, Eunice, Winnie and Victoria, uncles Bhutto, Hilary, Milton, Titus (Babu), Koffo Eleberi and Ruben Owoputi and cousins Leon & Ciara (UK), Stephanie (Canada), Hope & Shalom. Teu, Niyan & Kenji (UK). Nia and Rieny. Hannah and Victoria. Trayvon & Prince Bhutto. Ethan Rok.
Tevin was a ray of sunshine in the lives of everyone he met. He was a peacemaker, humble, ever smiling, full of laughter and jokes, friendly, likeable, industrious, outgoing, attentive to details, obedient and very hardworking among others.
In person Funeral service will be held on Sunday 20th March 2022 here at Cropo Funeral Chapel, 1442 Main Street, Winnipeg. Viewing commences at 1:00 pm followed by service at 2.00 pm Winnipeg Manitoba time, which is 10:00 pm Kenyan Time. The service will be live streamed on the Cropo website on the day of service. The link to the livestream can be found on the left side of Tevin's obituary page under 'Live Stream Link'.
Another in person funeral service is scheduled for Thursday 31st March 2022 at Citam, Valley Road, Nairobi, Kenya.
Burial is scheduled for 2nd April 2022 in Kisumo Kapuonja, Kisumu County, Kisumu, Kenya.
Contributions towards funeral and burial expenses, can be send through
Interac to
Kenya Association of Manitoba
Email: kenyaassociationofmanitoba@gmail.com (its on auto deposit)
Please note: When you send your contributions to indicate in the message box "Contribution for Tevin" or
Thru Gofundme whose link is as follows https://gofund.me/a3049f93 or

By Going to MPESA Paybill
Business No. 8044703
Account: your name example Felix or just space
Then Amount or
Mpesa to +254 722 763 820 George Bhutto.
Tevin we loved you, but God loved you more. Rest in peace Jaduong Obiga till we meet again.
Eulogy
Introduction
It is said that no one is perfect, to us who lived with you or interacted with, you were close to perfect. Though your mother's son, circumstances made you a nomad and every member of the family claimed you as their own.
Early life
Tevin Malone Obiga Junior was born on May 9th 1996 in Nairobi, aptly named after his grandfather hence the addition of the moniker junior. He was the second child of Lilian Atieno Ndiego. He lived in Nairobi in his early life as part of the Obiga family before relocating to Kisumu with his grandparents to start his formal education.
Schooling
Junior school life
Tevin attended schooling from 2000 to 2005 at Mawembe Kodero Primary School in Kapuonja Kisumu County where his academic astuteness quickly came to the fore. His academic success made him a darling of the teachers and he used to praise himself to his grandmother telling her, "Mama Babu ariek", which translates to "Mama Babu am clever".
He transferred from Mawembe Kodero to Cathsam Academy and registered for class four (4) between 2005 and 2006. He later joined Gilgil High Academy for class five (5) to eight (8) between 2007 and 2010, Nakuru County where he sat his primary certificate with excellence.
High school life
In 2011 Tevin joined the St. Mary's school Nairobi commonly known as "Saints", a private Roman Catholic school famously known for producing the best students in the country, and boasts of alumni with top names like His Excellency Uhuru Kenyatta, the president of the Republic of Kenya, and Jeff Koinange among others.
He transferred to one of the best private schools in Kenya, Sunshine Secondary School Nairobi in 2012. He worked hard with discipline, honor and was love by peers, the teaching staff, and the entire school fraternity. As a boarding student, Junior's dormmates enjoyed his friendly demeanor and football chats. His habits and positive outlook were inspirational to other students.
He developed a love for mathematics and sciences with a dream of pursuing a technical science related course in the university. To this end, he worked hard to earn the grades. He always loved football and was an Arsenal fan from his childhood, following the footsteps of his Uncle George.
He spent most of his evening after classes playing "squata" with other schoolmates. In 2014 he sat for his secondary certificate and past with decorated grades.
University life
His love for education was visible and nothing could hold him back, he enrolled at Strathmore University Nairobi in 2015 to Study Computer Science. He was both creative and innovative with an insatiable thirst to attain the ultimate not ever achieved levels in academia yet.
While at Strathmore, through his computer science course, he envisioned developing a software or mobile app that would be a life changer both in the country and world's health and corporate sectors. There was fire burning within him, to be exemplary and outstanding in academia and career.
In 2016, Tevin transferred from Strathmore University to University of Manitoba (UoM) in Winnipeg Canada to pursue Computer Engineering. Wow! Tevin at this point had transferred to six (6) different schools just to get the best of the best career path. The insatiable thirst for academics could only be quenched by attaining nothing but the best.
Life at International College of Manitoba within University of Manitoba (UoM) in Winnipeg Canada.
Tevin joined the International College of Manitoba which is within University of Manitoba in the province of Manitoba. Tevin wanted to sharpen and polish his computer science career he started at Strathmore University in Kenya hence he enrolled for Computer engineering as an international student.
It's still amazing to know how he managed to adapt so quickly to the weather there, having come from a tropical climatic country. Manitoba Canada where he was studying is a province with extreme seasons The worst season is winter, where temperature goes as low as negative forty degree (-40 c) and below, adding to his culture shocks of putting on heavily and learning new cultures across. He was such a happy soul, always smiling and enthusiastic.
Tevin got to met and interact well with other African community students and Canadian students and students from other parts of the world. He made good friends. He was surprised to meet in Canada, his friend and former Sunshine high schoolmate in Kenya, Robin Gathogo together with other friends like Sandra, Shalyne, Ken, Jacque, Thuo Gichuhi, Princess Ogeto, Felestus among others and enjoyed their company.
Tevin played for Kenya's Harambee Stars in Winnipeg Manitoba. He was a star player. He was looking forward to play for the Kenyan team this coming summer in the Africa Cup of Nations. He was known for his trademark jersey TM 18. He will surely be missed by his team and soccer lovers in Winnipeg.
He was a huge sports fan and an active footballer from primary, secondary right through university. He was inducted by his uncle George to be a gunner where they shared the joys and commiserations of their beloved Arsenal club in equal measure.
He liked research. Just before his untimely demise, he was developing a software system that was to help monitor logistical trucks and attain a seamless systemic clearing and forwarding programming that was aimed to reduce paperwork procedures and enhance efficiency at the Port of Mombasa and Inland Computer Depot (ICD) operations.
Family life
Tevin was a star and darling of the family, a star that shone brightly. He impacted and touched many lives positively. He had high regards for his uncles and aunties and looked up to them in many regards. He was like a first born to all his young cousins.
He was true joy to the grandparents His untimely demise has left them shaken and broken. His uncles loved his company because of his positive energy and love. Hence the participated immensely in bringing him up. He too enjoyed their love and care.
He was a big brother to all the young cousins, and he grew with them in true love, sharing the best of memories that will not depart from their hearts and minds. We pray that they may find strength to move on and follow his footsteps.
Sickness and passing on.
Tevin started feeling unwell on 4th January and went to seek treatment at Victoria Hospital in Winnipeg, which is near where he lived. He was treated at the outpatient section, and he went back home upon getting treatment and medication. He later returned to the hospital in the evening with pneumonia symptoms and received further medication.
He continued to feel unwell, and this took him back to hospital on 13th January morning and was transferred to Grace Hospital where got admitted for further medical examinations.
January 17th he was put in a medically induced coma in the Intensive Care Unit (ICU) while still at Grace Hospital and then transferred to St. Boniface. On January 19th upon being diagnosed for having blastomycosis which is an infection of the lungs, he was placed in the ICMS ward and on an ECMO machine, a rare machine that in its uniqueness help sustain patients' breathing systems operational while receiving medication.
Tevin fought like a true African warrior; the true Wakanda king, while on the machine, doctors were amazed at how he was responding to the medication and as a family both in the United Kingdom (UK) and Kenya our spirits were high, and we had already started plans for recovery after leaving the ICU.
We convened in the evenings for prayers, sending him positive healing energy and love, by grace of God and He was pleased to call him home out of cardiac arrest while on medication and on the machine, so he finally went to be with the Lord on 3rd March.
Special regards:
We would say you were the ideal son, nephew, and cousin, Brilliant academically, talented footballer and so full of potential to change so much. In life you had favor and in sickness and passing the favor was multiplied beyond imagination.
Because of who you were, God allowed us to experience this favor from friends and strangers alike. You were a blessing to us and are thankful to God that he gave you to us for the twenty-five we had with you.
Thank you so much to all the medical staff at Grace and St. Boniface Hospital, Cropo Funeral Chapel, Donald Babey, Funeral Director at Cropo Funeral Chapel for his outstanding and exemplary help and service, The Kenya Association of Manitoba through the leadership of Mr. Julius Marita, the President of Kenya Association of Manitoba (KAM) and the chair to the funeral committee in Winnipeg, Canada, Mr. Sam Aguko Vice President of Kenya Association of Manitoba (KAM), Mr. Vincent Apiyo, the Vice chair to the funeral committee in Winnipeg Canada, Caroline & Sammy who hosted Tevin's mother and the family from Abroad while in Winnipeg, Mrs. Dora Gwendo, Dr. Uche Nwankwo, Mrs. Beatrice Apiyo, Pastor Deborah, Robin Gathogo, Tevin's roommates and friends, the African Community in Winnipeg and those who stood with us in one way or another. God bless you all.
Tributes
From Felestus.
Saying goodbye isn't for us. Instead, I will say that I look forward to seeing my friend again, each time I am reminded of you through a phrase, a joke, even an article of clothing. These are the things that will keep us close despite death. You were such a great friend, I will truly miss you.
From Sandra, Shalyne, Ken and Jacque!
Our dearest Tevin; words can't begin to describe the void felt without you; nor can they describe the heaviness felt in our heart. They say some friendships transcend death and without a doubt your spirit lives on these precious memories we all made together, especially the banter and jokes. May you be blessed in the next life as we were in this one for knowing you. Goodbye, friend and may you rest in eternal peace. Until we meet again!
"Just know I'm still going to win the P.S game when we meet again."- Jacque
From Princess Ogeto,
From the first time I met Tevin in UoM and every time after that I interacted with him, he was always a pleasure to be around; jovial, funny, kind, caring, warm, uplifting, and a good conversationalist. To top it off, he always had his big, beautiful smile on. Such a light.
I am grateful for the blessing of meeting him, knowing him and getting to experience his essence. He will be dearly missed and remembered.
May you rest in perfect peace my friend!
From Thuo Gichuhi
Words can't describe the impact Tevin had in my life. He was one of the 1 st Kenyan I met when I came to Canada, making my transition so much easier(he made it feel like home). One of the jokes I remember we used to share quite often was about our football team "Arsenal" and how they would give us young men high blood pressure and make our lives miserable, he'd be proud to see them now…as in now.
Tevin and I always had a ritual of meeting up in school and have lunch at our best restaurant "Degrees" we did it so frequently that even without planning we would find each other there. I'll miss them.
Meeting and checking up on each other was our routine mostly on weekends to watch sports or play video games which he was a sore loser btw. Tevin, the joker, had many admirable attributes and through my years of knowing him he has always taught me to be humble, to always accept my faults and to settle differences no matter who's at fault. He wasn't one to carry the blame; he'd tell you as it was, get it out of the way and move on.
There's a lot to talk about Tevin if given a chance I would go on and on…. It's definitely hard for me to accept that his gone but I know he is in a better place because I believe God always has a plan for his children.
May the lord rest Tevin's soul, Amen. Kwaheri Tevo tuonane baadaye.
From Robin Gathogo,
Tevin and I first met in high school in 2012 when he joined Sunshine high school. He always loved football (soccer) and after classes at 4PM he would go play "squata" with other schoolmates (I was not as good as football as they were). We graduated together and I later came to Winnipeg in January, at to my surprise in fall I meet him at school when he arrived. What are odds of meeting someone you went to high school with out here! I was very excited and happy to see him.
We would meet often at school after classes and have lunch or played pool at IQs (He was good and he'd always let you know, before you lose later). He would come over to my place and we would play FIFA and he'd always beat me, and he would say "Nakupiga fifa kwa nyumba yako na umetulia!" I would get so riled up that I would try copy his game play, but he was always giving me pointers and was always pushing me on.
His love for football got me hooked even more than I was when in high school. We would have long conversations about how high school was; lots of funny moments we encountered and interesting people we met. Tevin had the best sense of humour (those who've met him can attest to this), was kind, giving and optimistic. When I talked to him at my low points, he would always listen and uplift me with his words and optimism. He was there when I was at my highs and lows and he always smiled and was never worried about the future.
He was a good friend, and he became a brother through our stay here and was loved by many. It's the little things that remind me of him, at random times and random places. We have lost someone irreplaceable, but I am so glad I met him and spent time with him. He will always be remembered and will be dearly missed.
Until we meet again Tevo! Rest well!!
(Unknown Author)
If tears could build a stairway
And memories were a lane
We would walk right up to heaven
And bring you back again
No farewell words were spoken
No time to say goodbye
Were gone before we knew it
And only God knows why
Our hearts still ache in sadness
And secret tears still flow
What it meant to lose you
No one will ever know
But now we know' you want us
To mourn for you no more
To remember all the happy times
Life still has much in store
Since you'll never be forgotten
We pledge to you today
A hallowed place
Within our hearts Is where you'll always stay.
Psalm 73:26 "My flesh and my heart faileth: but God is the strength of my heart, and my portion forever."
Tevin thank you for being part of our lives. We are all going to miss you.
TEVIN MALONE OBIGA JR MEMORIAL SERVICE
AT CROPO FUNERAL CHAPEL, WINNIPEG CANADA
20th MARCH 2022
ORDER OF SERVICE
Arrial of Mourners
Viewing of the Body (with background Music playing)
Hymn - Blessed Assurance– Pr. Daid Odeny/Beatrice Apiyo/Mutinda Kimunyu
2 Worship Chorus – Pr. Daid Odeny/Beatrice Apiyo/Mutinda Kimunyu
Opening Prayer - Pr. Ken Otieno
Opening remarks - by MC – Dennis Maritim/ Maureen Nyagetuba
Hymn – Tis' so sweet to trust in Jesus– Pr. Daid Odeny/Beatrice Apiyo/Mutinda Kimunyu
First Bible Reading – 1 Thessalonians 4:13-18 - Felestus Semo
Reading of the Eulogy – Timothy Apiyo
Hymn – Lord lift me up on higher ground– Pr. Daid Odeny/Beatrice Apiyo/Mutinda Kimunyu
Tributes and Testimonies
Friends - Students/Roommates - Robin
Soccer Team Coach - Sammy Kitonyo
Soccer Team Manager - Dennis Maritim
MACN President - Gode Katembo
Uche Nwankwo
Kenya High Commission Message
Chairman of Funeral Committee – Pres. Julius/ Mr. Apiyo
Hymn - Bwana U Sehemu Yangu– Pr. Daid Odeny/Beatrice Apiyo/Mutinda Kimunyu
Tevin's Aunt - Phoebe Bhutto
Lilian Ndiego – Tevin's mother
Playing of the Memorial Video with Tein's Pictures
Second Bible Reading - Psalm 90:12-17 - Thuo Gachuhi
Hymn - When peace like a rier– Pr. David Odeny/Beatrice Apiyo/Mutinda Kimunyu
Message/ Word of Encouragement - Dr/ Re Deborah Olukoju
Prayer for the family - Dr/ Re Deborah Olukoju
Vote of Thanks – Sam Aguko
Announcements - MC's
Closing Prayer & Prayer for Refreshments. – Joe Gacheru
Processional Hymn - In the sweet by and by – Pr. Daid Odeny/Beatrice Apiyo/Mutinda Kimunyu
Fellowship with one another/refreshments
Guests Leae at their own pleasure.
A Memorial Tree was planted for TEVIN
We are deeply sorry for your loss ~ the staff at 1442 Main Street


Share Your Memory of
TEVIN
Proudly Serving:
Proudly Serving the Communities of Winnipeg, surrounding area, and the communities of Manitoba.
Who We Are:
Cropo Funeral Chapel was founded in 1957. We are an independent family-owned funeral service and cremation provider.