Contact Us Anytime
(204) 586-8044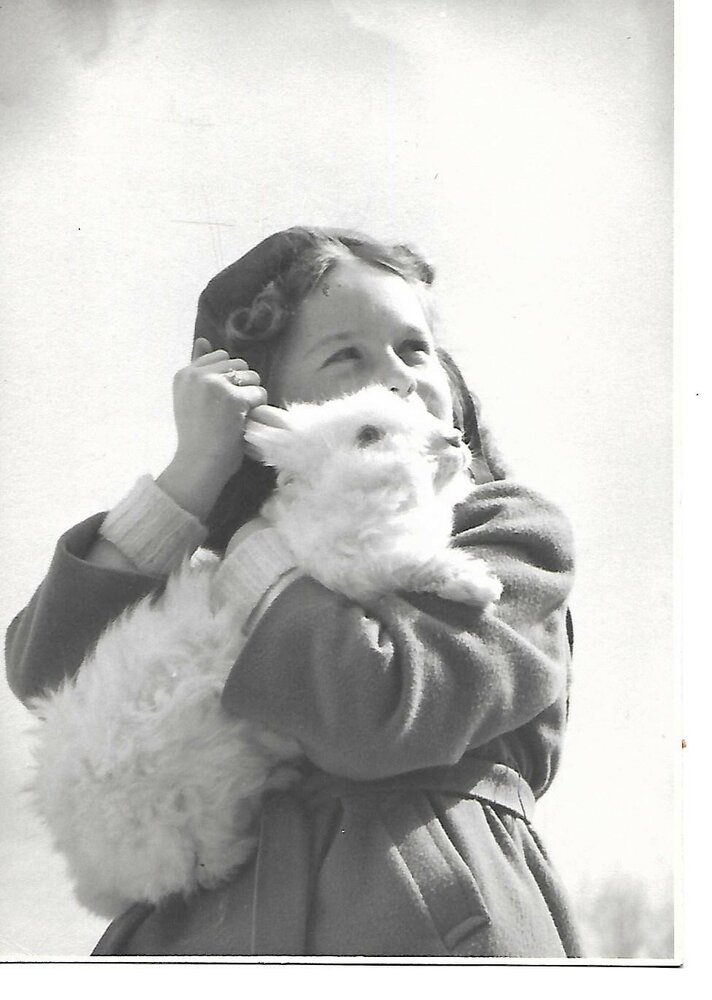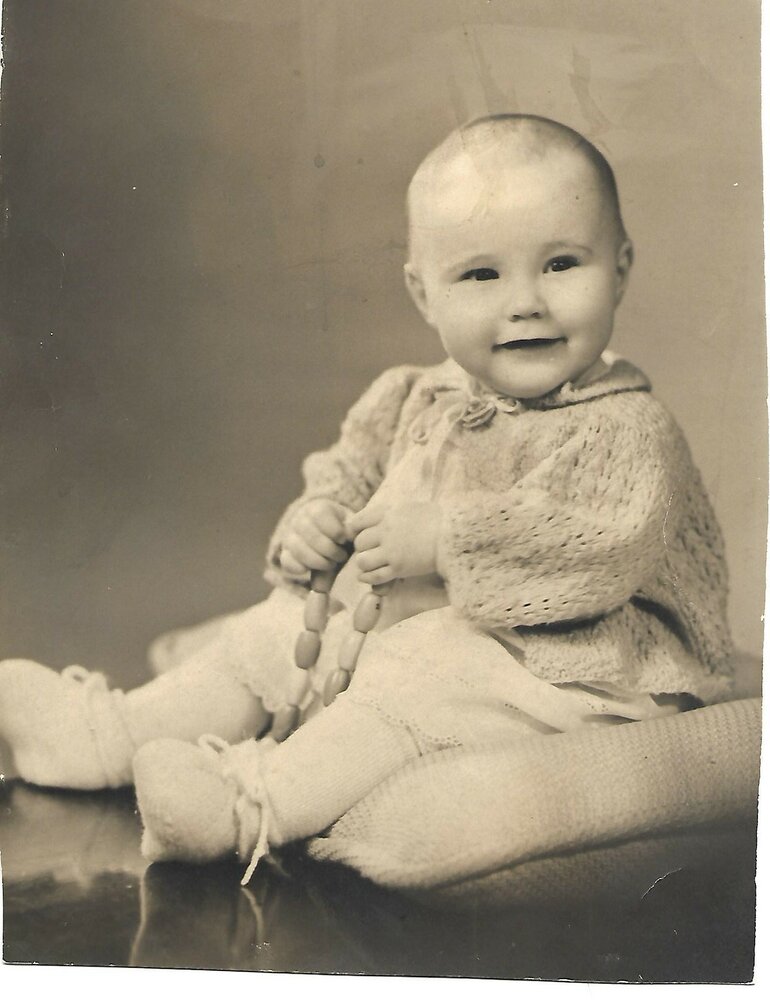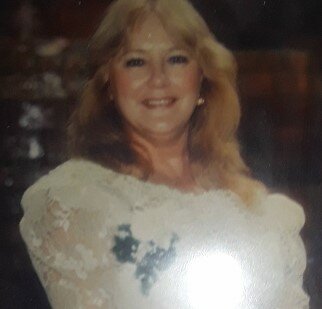 Obituary of GAIL LOUISE BORDEN
Gail Louise Borden
March 25th 1941 - Febuary 7 2022
It's with heavy hearts we announce the passing of our beloved mother & grandmother + great grand mother & friend, Please follow link for the extended legacy of our mother, For donations, My mom wishes for the Autism Society, Tourettes Society & The Humane Society.
"Our Creator Recieves Another Angel."
It's with heavy hearts we announce the passing of our beloved mother & grandmother & great grandmother & friend, Mom was pre deceased from from her son Stephen Williams, and ex husband Mel Williams, Mom is left to cherish memory is her surviving youngest daughter Tracey Borden, Cameron & Jakob of Winnipeg, Wendy, Rob, Ryan & Robyn of Edmonton, Debra And Felice, John, Sam Ben & Joshua of Toronto, & granddaughters Angela, April & Chris, Great-granddaughter Kensi & great-grandson Greyson of Winnipeg, & her loving daughter in law Valarie & her family pets, Bailey, Destiny, Shadow, Sugar, Swason. Mom grew up in Cranberry Portage, Then later moved to Kenora, Making her way back to Winnipeg, & lived in Giroux MB, as her father was a station agent, Mom learnt how to do telegraphy helping with the trains, mom was taught in her early days, She attended Giroux school Her mother Sara Elizabeth who was the school teacher so the preasure of getting good grades had to surpass the proper requirements, As a ruler was not an option so mom would say.
Mom spent time from moving from town to town as grandpa was on the go as a station agent, moms favourite things to do with me was to sit by a window so we always did that, Mom had a sweet tooth not until late in her life, her love for her Cherry blossoms and gum drops, And her love for coke & orange crush & she loved her porkhocks & dumplings that her mom made every sunday for the family, Mom was diagnosed with diabetes in the late 90's & she overcame it in the year 2000's, She also loved her movies & TCM, We would watch her favourite shows & eating her butter popcorn, My gratitude and appreciation for mom taking Jakob to middle school everyday & picking him up while Iwas working, Jakob speaks of this often & Cameron the endless talks and partys she attented with Cameron was remakable & the stories they would share, Mom was like a second mom to my boys & I couldn't be more proud.
Whenever we needed advice she approached it in a loving gentle way, Mom loved her life & was active as a young lady growing up, She often spoke of her father the love she had as she was daddys little girl, She had two brothers who would often pick on her but thats just the way boys were.
But she loved her family.
Mom spent a lot of time at Grand Beach as a child.
She often told me storys about her life spent there & one particular story to this day we spoke about not too long ago, was about her love of hot dogs.
She had just finished 6 hotdogs with just mustard & she wanted another one nanny said no more, mom as her stubborn nature had it, she decided to pack her bag and walk away so off she went, they later found her sleeping under the boardwalk.
Needless to say when she asked the next time for another extra hot dog she got it.
Mom was a advid reader in the 80's, She could real a novel in one night, Her love for music and piano complimented her class as a lady, She was always a lady but if you messed with her, Her favourite line would be "Who do you think you are!" We spent many weekeds eating out at one of her favourite Hy's steakloft, where my sister Wendy & brother Steve & Nanny would meet up with mom & listen to the piano player, if you knew mom she loved her life & social gatherings aslong as family was joining her.
As a small child I have so many fond memories of mom & I do previously throughout my life.
Mom worked in the Dental Field for 35 years & worked as a radio announcer "Gail in Traffic."
I remember mom when we lived on Bannerman when dad was out of town on the railroad, she would make us all sandwiches popcorn and pop & she would put a mattress on the floor in the living room & we would all watch movies, She was a baker and a cook in those days & she loved to play her music & play the piano that we had. Mom loved to entertain and anyone who ever came over she treated them with love and she would always have food and drinks available.
As a child I remember my parents having a cottage at grand Beach it was small but it was all we needed as she provided us to enjoy our summers.
We had made many trips to Montreal the Jazz Festival & to Kenora, Ontario going on the MS Kenora & to Grand Forks, In our teenage years she would travel quite a bit, She loved Hawaii so much she managed to go there at least 10 times. She loved Acapulco & England, She made many trips with my sister Wendy & I. My favourite trip was to California, She took us because it was my choice thats how mom was, always doing for her children.
Mom loved her grandchildren and often talked about them all, she was a very proud grandmother. She was very close to my boys Cameron & Jakob. She was my best friend when I was in labour with both my boys she was there by my side to coach me. She never said no to any of us, Mom had a heart of gold, Mom was my Earth angel we were each others calming pressence, My life spent was with my mom for the last 6 years I was her caregiver & her lifeline to the world and advocate, We loved each other so much and without one another we are lost.
We had a bond that most familys would envy, Mom had a love for her pets as a child and at present, mom loved the outdoors in the 80's, We used to ride our mountain bikes, She was a advid racquetball player.
We often would go play a game or two, Wendy & I & she used to call me a watersnake player.
I remember mom wanted to buy a new home for us in Transcona & she was determined to purchase it. The bank manager said he didn't think she would qualify, She then said to the bank manager that I need that home for my children, Make sure it works. Well her determination paid off she got the house, She was so excited she went over with her bottle of champagne and sat on the floor in the kitchen and celebrated.
That was our mom she was very dedicated & she worked hard all her life.
Her zest for life and the love she gave was unselfish & the amazing memories we had together as there are so many, I could write a book or two.
Mom you fought a good fight, your spirit was strong, But your heart was failing, and I know you hung in there for all of us & I will always be internally grateful to have had you as my mother, My bestfriend, My Hero, My Angel on Earth. Now you are our guardian angel from above.
I will always love you and I know you are here & you are with Steve, Nanny, Grandpa, Dad & extended family.
You are in a new spirit world, cleansed and out of pain, Cameron & Jakob will always be apart of your heart and will live on with your legacy.
I love you mom, Bonnie & Clyde.
I will miss watching TCM with you & having a glass of wine, That was our quite time.
See you later, lovingly Tracey, Cameron & Jakob.
WHAT CAN I SAY ABOUT MY BEAUTIFUL MOTHER SHE WAS THE MOST UNSELFISH WOMAN SHE CARED ABOUT EVERYONE I HAVE A LOT OF GOOD MEMORIES WITH MY MOM IM SO BLESSED THAT NANNY AND MOM AND DAD WERE AT MY WEDDING DAD AND MOM BOTH WALKED ME DOWN THE AISLE IN 1988. I WENT TO HOLLYWOOD AND BEVERLY HILLS WITH MY MOM WHEN WE WERE ON SUNSET BLVD. I HEARD PEOPLE WHISPERING SAYING ARE THEY ANYBODY LOL WE HAD SO MANY GOOD TIMES TOGETHER BEFORE I GOT MARRIED TO MY HUSBAND FELICE LOL. I USE TO FLY TO WINNIPEG FROM TORONTO WE ALWAYS WENT TO HY'S STEAK HOUSE MOMS FAVORITE FOOD WAS FRENCH ONION SOUP AND BLOODY CEASARS. I FEEL HER SPIRIT SO STRONG SHE HAS A BEAUTIFUL LOVING SPIRT AND SHE HAD A SMILE THAT WOULD LIGHT UP A ROOM WHEN JOHN MY OLDEST WAS BORN SHE FLEW TO TORONTO TO BE WITH US IM SO EVER GREATFUL FOR THE TIME WE HAD TOGETHER SHE WAS A FIGHTER AND HARD WORKER AND VERY GENEROUS SHE LOVED NICE THINGS IF SHE HAD SOMETHING TO SAY SHE WOULD SAY IT AND WOULDNT HOLD BACK THATS WHERE I GET IT FROM I WONT TAKE ANY GARBAGE FROM ANYONE JUST LIKE MOM SHE NEVER HELD BACK I KNOW I WILL SEE HER AGAIN FAMILY IS FOREVER ICOULD PROBABLY WRITE A BOOK ON ALL OF THE GOOD TIMES WE HAD AND THINGS WE SHARED TOGETHER WE WILL ALWAYS HAVE THAT BOND I WAS HER FIRST BORN DAUGHTER NOBODY CAN TAKE THAT AWAY I LOVE HER SO MUCH AND THIS LIFE IS A PROBATIONARY PERIOD WE ARE TO LOVE ONE ANOTHER JESUS OUR LORD DIED FOR ALL OF US SO MAY HAVE ETERNAL LIFE TILL WE MEET AGAIN MOMMY. I LOVE YOU SO MUCH
HUG STEPTHEN AND DADDY AND NANNY AND GRANDPA AND ALL OUR FAMILY WHO LEFT THIS EARTH RIP ❤️
~
How does one put a lifetime of stories into a few paragraphs when asked to write about your mother when the memories are plentiful? Like my sisters, I will choose the ones that best reflect mom and are dear to me. When Steve, Debbie, Tracey and I were very young, on those hot summer day's mom would make us a big pitcher of Kool-Aid, which we drank down happily. She then took it upon herself to give us a flavour name that she felt best described us. Steve was Freckle Face Strawberry, Tracey was Jolly Olly Orange, Debbie was Loud Mouth Lime and I was Goofy Grape. This is just a brief glimpse of Mom's quirky sense of humor. When we were a little older mom would pile us all into the car, usually on the weekend, and we'd head to Lockport for a treat. For mom it was always a foot long hot dog, mustard only, and a coke, which she would drink down quickly with her head back, eyes closed, and a smile on her face. It's a drink she would favor up until her very last days. There was a time after our parents separated that we moved around a lot. But no matter where we lived, mom always made it warm, safe, and comfortable. It was home. Mom was home.
When I turned 18, mom was the first person to take me to a bar, and yes the drink of choice was a rum and coke. Whenever my brother, sisters and I had a party, mom was usually there, not to supervise but because she was one of us. FYI all of our friends thought she was pretty cool. I was also fortunate enough to travel with mom. We went to Hawaii and Mexico together. In Hawaii we drank Mai- Tai's, and in Mexico we burned our butts- literally. In life, change is inevitable. When we became adults, our lives took us in different directions. Steve was raising a family, Debbie moved Toronto, and Tracey was starting a family, and I was getting ready to move from Winnipeg to Kelowna. The night before I left, mom and I were up late watching a movie. It was our thing, comedies mostly. That night, it was the Money Pitt. We laughed so hard we had tears in our eyes, partly because of the movie, but also because I was leaving. I stayed in touch a lot and visited in the summer with Rob and the kids. We'd enjoy every moment of the visits, as they always went by so quickly. Later when her health and mobility became an issue, it was much harder for mom to do things.
She was however, able to visit us in Edmonton for Ryan's 18th birthday, a wonderful memory we will always cherish. When Steve passed away it really took a toll on her, a loss she carried with her every day with a sadness that remained with her. In her last year, our conversations became more difficult, she seemed tired and less energized. Even so it was still nice to connect. There are many things I admired about my mom, especially her compassion and kindness. I can't count the number of stray cats she took in and gave a forever home.
Thank you mom, for your strength, selflessness, thoughtfulness, humor and advice. Your presence will be felt everywhere and in everything. I'd like to share this poem as we see mom now dancing with the angels.
Remember Our Love
I was chosen today
I'm learning to fly
The world took me away,
But please don't you cry
I chose you today
To try and be strong
So please don't you cry
And say that I'm gone
When you're feeling alone
Just remember our love
I'm up near the stars
Looking down from above
Remember our love
In a moment you'll see
That I'm still here beside you
When you're thinking of me.
We are forever beings and our love for you is forever.
Lovingly,
Wendy, Rob, Ryan, and Robyn
~
A Memorial Tree was planted for GAIL
We are deeply sorry for your loss ~ the staff at 1442 Main Street


Share Your Memory of
GAIL
Proudly Serving:
Proudly Serving the Communities of Winnipeg, surrounding area, and the communities of Manitoba.
Who We Are:
Cropo Funeral Chapel was founded in 1957. We are an independent family-owned funeral service and cremation provider.