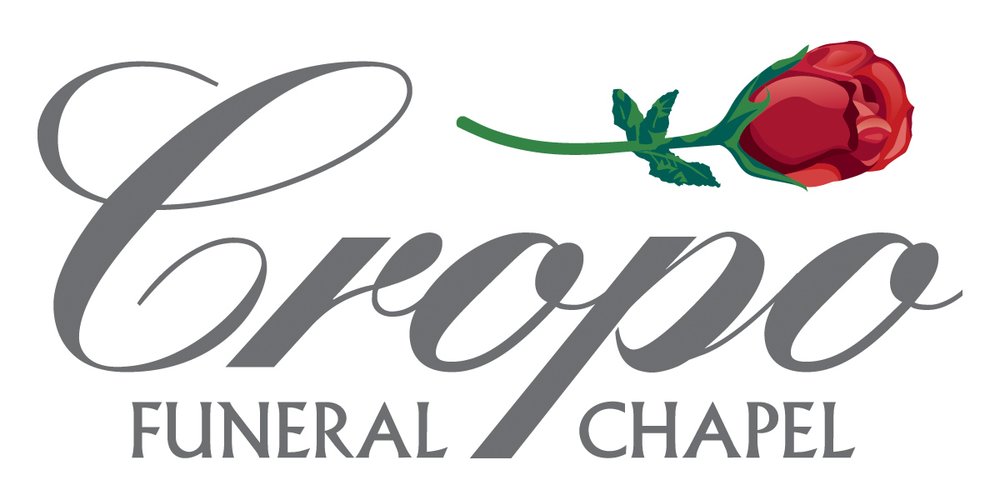 Contact Us Anytime
(204) 586-8044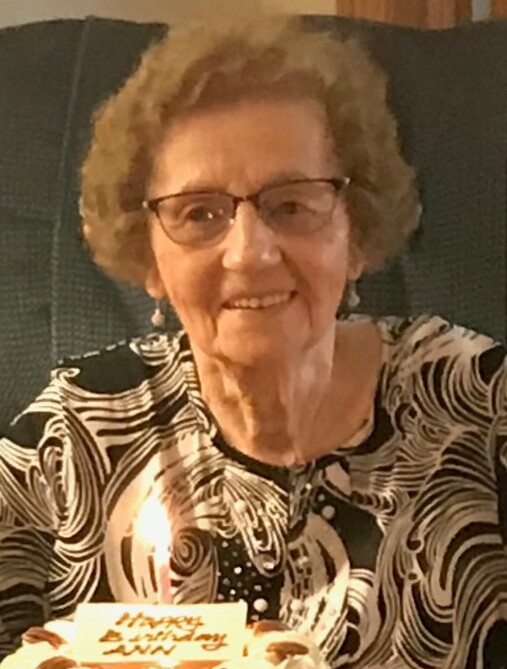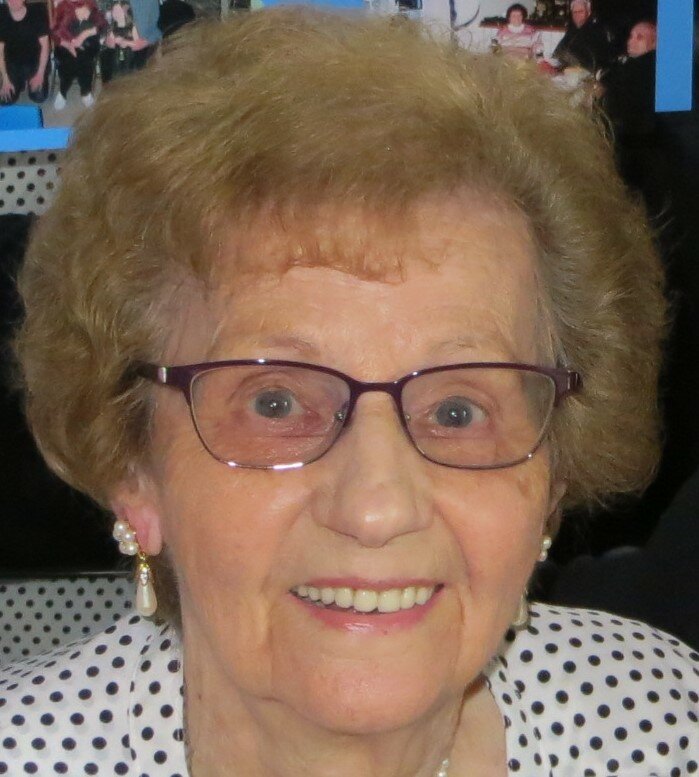 Obituary of ANN TERNOWSKI
Please share a memory of ANN to include in a keepsake book for family and friends.
Ann Ternowski
Peacefully on August 31, 2021 Ann Ternowski (nee Shmyr) passed away at HSC in Winnipeg at the age of 92.
Ann was born in the RM of Rossburn, Manitoba on June 5, 1929 to parents John and Anastasia (Nellie) Shmyr.
She leaves to mourn her passing, son Arnold and wife Mariette (Cloutier), daughter Joann and son-in-law Emil Kowal, five grandchildren, Tami Kowal-Denisenko (Serhiy Denisenko) Jason Kowal, Daryl Ternowski (Deb Cuthbert) Lisa Susi (Marty) Ian Ternowski (Jacqueline), seven great-grandchildren, Oksana Denisenko, Nash Susi, Sasha Denisenko, Elliot Ternowski, Luke Susi, Sydnee Ternowski, Eli Susi, and step-great-granddaughter Taylor McHattie, sister Rose Sheeshka, sisters-in-law Sally Shmyr, Hilda Shmyr, Jean Shmyr, Ellen Ternowski, brother-in-law Peter Ternowski, and many loving nieces and nephews. Ann will also be dearly missed by Norma, Verna, Darlene and Larry, Peter and Larysa, and many other friends and extended family members.
Ann was predeceased by her husband Joseph (2012) to whom she was married for 65 years, her daughter Linda Kowal (2011), her father John (1977), mother Anastasia (1986), brother Elmer (1994), brother Mike (2013), brother Alex (2005), brother Steve (2017), brother Ted (2018), infant siblings Mary, Kay and Victor, brothers-in-law Steve Ternowski (2012), Paul Ternowski (2017) and Walter Sheeshka (2017), father-in-law John (1966), mother-in-law Anne (2003) and sisters-in-law Mildred (2003), Anne (2007) and Estella (2009).
Ann grew up in a large, loving family which celebrated their Ukrainian heritage. In her youth she enjoyed many sleigh rides and barn dances. On May 31, 1947 Ann married Joe Ternowski and they farmed in the Marco area until 1966. Ann and Joe were dedicated to their three children and sensing better opportunities, they sold the farm and moved to Winnipeg. Ann enjoyed working in the restaurant industry for a number of years before retiring.
Ann adored and spoiled her grandchildren. She always kept her home stocked with ice-cream bars and other forbidden treats for her grandchildren, whom she often had over for extended sleepovers during the summer vacation. These visits usually involved visits to parks, playgrounds, bingo and to the corner store to buy candy. Ann also took great care of her fur grandbabies. When she still lived in her home she watched the family dogs when her son and daughter went on winter vacations. In her later years Ann held a special place in her heart for the granddaughter Tami's dogs and always prepared a bag of chopped kovbasa in her purse to feed to her 'doggies'. Ann loved visits and phone calls from her great-grandchildren and referred to them as her 'little birdies'. She never missed sending cards and gifts to them at Christmas and birthdays.
Ann loved to embroider, go bowling, and playing bingo and cards. Her embroidery was beautiful, her bowling score quite impressive, and as for bingo and cards – she often won at both. Ann was an amazing cook, especially famous for her pyrogies, holobsti, devilled eggs, and borscht. Even in her nineties she could not pass young beets in the grocery store without them 'calling' to her and would make borscht the same day. Ann hosted many memorable Christmas Eves and Easter celebrations in her home. On Christmas Eve she served a delicious meal of twelve meatless dishes, which was followed by caroling. After the family would the blanket game and the infamous oven mitt game, which involved rolling doubles and then madly attempting to open a present wrapped in multiple layers of tape and paper. Gido Joe loved this game because it reminded him of his favourite sport – wrestling.
Ann was a faithful and dedicated member of the Ukrainian Catholic church. After she and Joe moved from their home on Ingersoll to an apartment she relied on her grandson Jason and niece Michelle to take her to church, which was often followed by lunch at Applebees, or a meal and drinks at her place. Ann enjoyed hosting family and friends at her place, engaging in conversation and playing cards, while having a coffee and Baileys. Ann had a great sense of humour and enjoyed telling jokes and playing practical jokes.
Ann remained very close with her sister, brothers, and Joe's family and made a point of seeing them very often over the years. She always attended family weddings and funerals 'back home' in the Rossburn area.
Ann loved flowers and enjoyed visiting the English Gardens with relatives at Assiniboine park. Ann enjoying traveling by train to B.C. to visit her grandchildren Daryl, Lisa and Ian, and their families. She went on a cruise and on many bus excursions throughout Canada and the USA. Her last memorable trip in her late eighties was to Riviera Maya, Mexico with her daughter, granddaughter, sister-in-law and niece. Ann and her sister-in-law Sally became stars at the resort, charming everyone in their path with theirs beautiful smiles and friendly conversation. Ann was always elegant, had a great sense of style, and made friends everywhere she went.
Ann was never alone in her final week. She was surrounded and cared for by family members, just as she had cared for them. Ann touched many lives with her kindness, love and sense of humour. Ann will be deeply missed by all who knew her and loved her.
The funeral service will be officiated by Rev. Father Isidore Dziadyk in Winnipeg at Cropo Funeral Chapel on Main St, on September 3, 2021 at 11 a.m. Interment will follow in Assumption Cemetery at 3990 Portage Avenue.
Pallbearers are Jason Kowal, Daryl Ternowski, Serhiy Denisenko, Dennis Sheeshka. Barry Sheeshka, Larry Sheeshka, and Emil Kowal. Honourary Pallbearers are Shaun Becker, Oksana Denisenko, and Sasha Denisenko.
In lieu of flowers, donations may be made in Ann's memory to St. Josaphat's Ukrainian Catholic Church, 590 Alverstone Street, Winnipeg R3G 2B9.
VICHNAYA PAMYAT
Memory Eternal
Funeral Service
11:00 am
Friday, September 3, 2021
Cropo Funeral Chapel
1442 Main Street
Winnipeg, Manitoba, Canada
Funeral Service
11:00 am
Friday, September 3, 2021
Cropo Funeral Chapel
1442 Main Street
Winnipeg, Manitoba, Canada


Proudly Serving:
Proudly Serving the Communities of Winnipeg, surrounding area, and the communities of Manitoba.
Who We Are:
Cropo Funeral Chapel was founded in 1957. We are an independent family-owned funeral service and cremation provider.