Contact Us Anytime
(204) 586-8044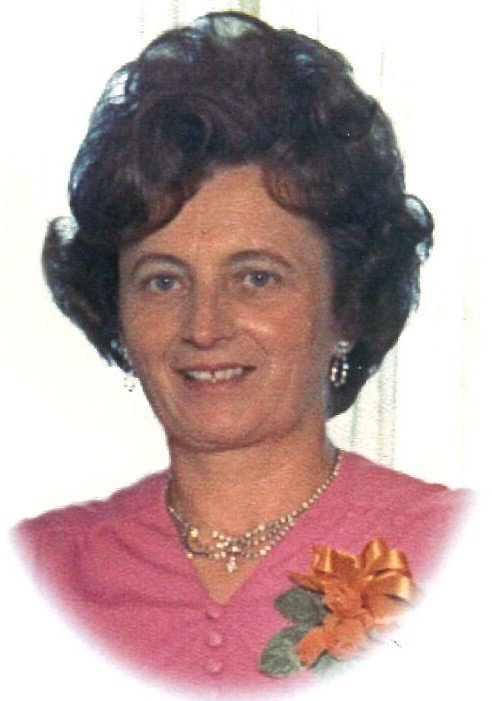 Obituary of MARY WINCHAR
Almost 92 years of life....Where does one start? Mom was a remarkable mother and person. As a mother she was always there for us whether cooking for us or mending our clothes , tending to our needs or watching over us when we were sick or just giving us advice. Meals were always on the stove or a fresh batch of cookies were being baked when coming home from school.
She worked hard as a young person and worked at the YWCA for a time before going to work at the Eaton's Mail Order. after that she met my dad and married him in 1949. ...and shortly after my brother Allan was born followed by me. Our family soon relocated on the River Road having 10 acres of land to deal with. From the beginning the fields were planted into grain and then parts were sown into cucumbers and corn. As you can imagine mom was busy with the harvesting of the produce making sure her family had enough food for the winter. We then ventured into running a family tree nursery for many years thereafter.
Many a times my brother and I would share our moments with mom shelling pails of peas in the evening talking and laughing about the days gone by. Many fond memories of mom were made during these times that I will forever treasure.
Mom was a very active member of the UCWL and just recently was awarded her 60 year pin of service. She would always help out at church functions and was ready to donate her baking when asked to donate. She was instrumental in embroidering the altar linens along with Isabelle Lukie and also did many of the linens when she lived in Kelowna for the Blessed Assumption Ukrainian Catholic Church. She also was a helper with Bernice Komar in sewing the altar boys Cossacks.
Mom liked her Ukrainian music and enjoyed going to dances when she was young with her sister and cousins.
As mom got older and aches and pains settled in I noticed her slowing down but attributed it to her age. She would often tell me her legs were like sticks and don't want to move....soon there after she was using her cane and at times a walker to help ease her walking.... At times she would fall to the floor but luckily no bones were ever broken. But soon afterwards it was more than aging and then was found out she had colon cancer. Refusing to have chemo or an operation was her wish so the doctors enrolled her first with homecare at my house following palliative care at Riverview. We prayed the rosary daily and recited the Saint Faustina prayer daily. I would feed her pureed food and her comment to me was it looked like baby food. I replied by saying it was easier for her to swallow. I could see that moms weakness was progressing in that it was becoming more difficult for her to recite the rosary prayers with me and eventually to hold onto the rosary beads. I still felt mom knew she would never be able to walk or swallow again and then turned her life over to Our Lord. After a few more weeks at Riverview mom took her last breath and surrendered her life to God.....
A faithful servant to God and the Blessed Mother was her concern raising us boys and along with dad accomplished her goal in life. Also praying with devotion to Saints Faustina and Saint Theresa and Our Blessed Vasyl along with many other saints was what kept her strong in her faith along with weekly liturgy attendances at St. Joseph's Church.
We thank you mom our dear friend and for your support throughout my growing years and will miss you deeply and ask you too pray for us to one day reunite with our family. The laughs...the tears....the good conversations we shared will be forever cherished .
Bye mom ....and we will always remember your love...
VICHNAYA PAMIAT


Share Your Memory of
MARY
Proudly Serving:
Proudly Serving the Communities of Winnipeg, surrounding area, and the communities of Manitoba.
Who We Are:
Cropo Funeral Chapel was founded in 1957. We are an independent family-owned funeral service and cremation provider.