1442 Main Street, Winnipeg, Manitoba
1800 Day Street, Transcona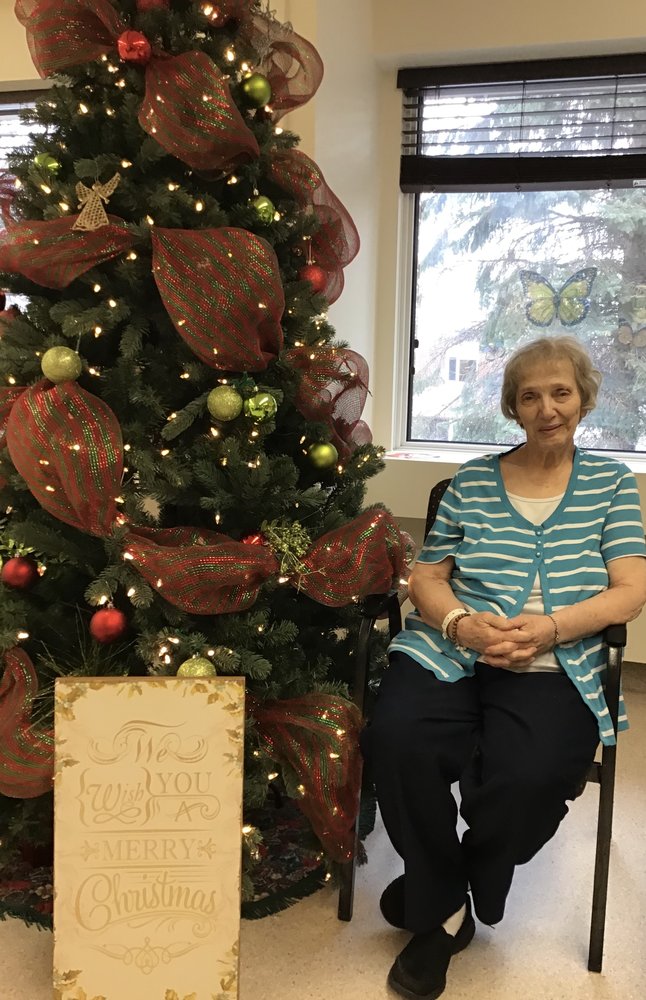 Obituary of CARMEN LUCILLE CARVER
CARMEN LUCILLE CARVER
It is with great sadness that we announce the passing of Carmen Lucille Carver. Carmen passed away peacefully in her sleep May 14, 2021 after battling dementia and other assorted health issues.
Carmen was predeceased by her father Roy Carver, her mother Mildred Carver (Heck), her twin sister Ardele, her brother Mahlon (Mel) & sisters-in-law Shirley & Ellen.
Carmen is survived by her daughter Tracy, grandchildren Lauren & Zack, great-grandson Colt, brothers Marvin & Barry (Heather) as well as her nieces, nephew, cousins and friends who became family.
Carmen was born in Vita, MB on May 21, 1944 and grew up on the family farm in Dominion City, MB. She helped her mother & Aunties with the gardening and baking and that's where her love for the outdoors was born. There were many nights spent sitting out under the stars watching for "sputniks", something she enjoyed doing for years.
When Carmen was 18 she moved to Winnipeg and got her first apartment with several friends. One of her first jobs was at a movie theatre in the concession stand. She later worked for MacLeods for a number of years before having her daughter. After her daughter was born, Carmen went back to school to earn her administrative certification. That began her long time, 30+ year employment at Dominion Sudack Fur Action Sales. Her next career move was at Ryan Gateway Insurance where she worked until her retirement.
There was nothing she loved more than her family. She was a very proud and doting grandmother who was always there for her grandchildren. Carmen left us with so many fond memories from "grandma-sized" sips to the "cross and lean". She was hilarious and her personality was one of a kind.
Carmen also liked to garden. There are fond memories of mom working in our own garden. Once the dementia got worse, time spent in the garden dwindled down as most often the weeds that were pulled weren't always just the weeds. Sunflowers also took a hit, but that's another smiling memory now.
Carmen also loved her time spent at church. She became an active member of The Church of Jesus Christ of Latter Day Saints in February of 1972. She made many fast and lifetime friends, and friends who became family, through her numerous church callings.
She had a special place in her heart for her dear friend Debbie's family. Some of their favorite memories of Auntie Carmen are the times she spent letting Becky practice driving, the dollhouse we had that she would make sure to have out when Brenda, Becky, Bonnie or Lindy were coming over, the Barbie's given one Christmas, the pink nail polish given to encourage no nail biting and the numerous amount of times any of the kids would crawl under the church pew to join Carmen & family. Her favourite calling was in the Family History Centre. Her dedicated work resulted in a personal genealogy going back into the 1400's. She loved finding out interesting facts about her ancestors and she loved to share the knowledge of how to research your family tree as she patiently did with Bonnie.
There were also many special times that were spent with her friends the Leafloors. Family Home Evenings, BBQ's, drives to Lockport & fishing. It was Len Leafloor that taught Carmen to drive at the age of 45. Her favorite drive, one that was started with the Leafloors, was going down Henderson Hwy to Lockport, picking up a burger or hot dog from either Half Moon or Skinners and picnicking along the Red River along Old River Road and then driving back home down Main Street. There were a few contests of "My ice creams taller" to which mom would reply "they're both tall!" She taught Kim about the stars & the Aurora Borealis. She was never short on some historical fact of the area. Some of Kim's best memories of mom was that she loved us all and provided not only a safe place but lots of Kraft Dinner!
The family would especially like to thank the wonderful staff at Middlechurch Home for the care and compassion they showed to mom during the 15 months she was a resident there. Not only have they done a wonderful job caring for mom, but have done a great job ensuring their patients were kept safe from the pandemic.
A Celebration of Life will be held at a later date when restrictions allow.
A donation may be made in Carmen's name to the Alzheimer's Society of Canada, Diabetes Association or CancerCare of Manitoba.


Share Your Memory of
CARMEN LUCILLE
Who We Are:

Cropo Funeral Chapel was founded in 1957. We are an independent family-owned funeral service and cremation provider.

Our Locations:
1442 Main Street
Winnipeg, Manitoba
R2W 3V7 Canada
(204) 586-8044
1800 Day Street Transcona
Winnipeg, Manitoba
R2C 1E8 Canada
(204) 224-8044
Proudly Serving:

Proudly Serving the Communities of Winnipeg, surrounding area, and the communities of Manitoba.
Contact Us:

Phone: (204) 586-8044
Toll Free 1-888-586-8044
Email: info@cropo.ca
Phone: Transcona: (204) 224-8044