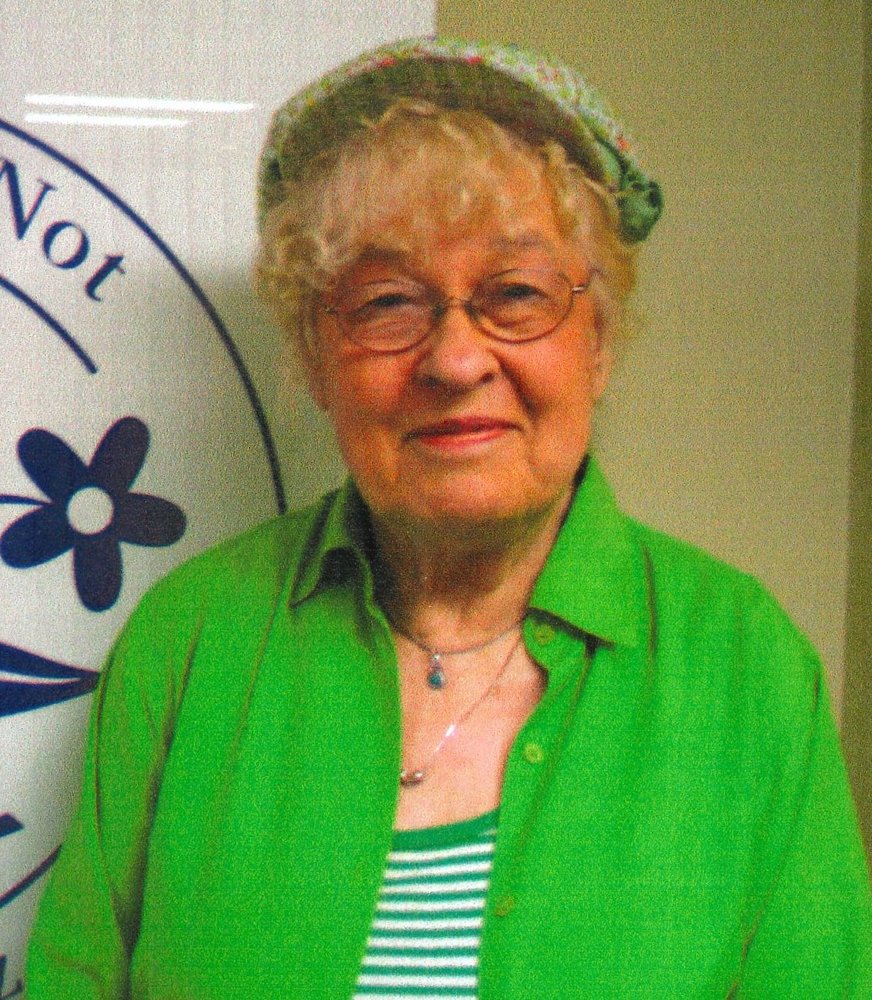 Obituary of MARION MARY MURPHY
MARION MARY MURPHY
(nee Tkachuk)
It is with heavy hearts that we announce the passing of Marion Mary Murphy on May 31, 2021.
Marion was born on November 25, 1926, in Stuartburn, Manitoba.
She was predeceased by her parents, Wasyl and Lena Tkachuk, siblings Peter, John and Anne, and husband Frank. She will be lovingly remembered by nieces Delores and Eleanor and many relatives, friends and neighbours.
Marion worked hard as she grew up on her family farm in Stuartburn, which instilled in her a strong life-long work ethic. She graduated with her Professional First-Class Teacher's Certificate in 1950 and her Bachelor of Education honours degree in 1976. Marion always loved children and enjoyed her work as a school teacher immensely. After marrying, she dedicated the next 65 years of her life to volunteer work, most notably canvassing tirelessly on behalf of countless charities including the Schizophrenia Society of Manitoba, the Alzheimer Society of Manitoba, CancerCare Manitoba and Diabetes Canada, to name a few. Her lifelong commitment to the work of the Alzheimer Society led to Marion being one of their most successful fundraisers for many years and earned her the distinction of Top Fundraiser in 2006. She personally raised over $65,000 for the Alzheimer Society in her lifetime.
Marion loved travelling, wintering down South and hosting supper and tea parties. Even in her mid-90s, she was always busy, but never too busy for a friendly visit or to stop at McDonalds for a cup of tea and blueberry muffin.
"Mrs. Murphy," as she was known to many, was indeed one of a kind. Her ­­­­charismatic personality brought together the neighbours on her beloved Campbell Street into a family of which she was the heart and soul. She had an enthusiastic love of life and abundant generosity of spirit which she shared freely through her words, actions and gifts. Whether she was tying fun care packages to the doors of the neighbourhood children, thanking her local bankers and police officers with fresh pies or delivering celebratory Canada Day cakes to her neighbours, Marion was constantly surprising and delighting others.
Marion strongly believed that food is medicine and no conversation with her was complete until you had been reminded of the virtues and benefits of eating your "five fruits and five vegetables" daily. True to Marion's generous and loving spirit, each interaction was also sure to end with the most gracious of blessings being bestowed upon you and your family. Marion will be dearly missed by all whose lives and hearts she touched along her way.
A viewing will be held from 10:00-11:00 a.m. on Saturday, June 5 at Cropo Funeral Chapel. A private service will then be celebrated at 1:00 p.m. at Holy Eucharist Ukrainian Catholic Church in Rosa, MB, with internment to follow.
The family wish to thank the neighbours of Campbell who kept a watchful eye on our Aunt and an extra special thanks to Kyle and Ashleigh Mitchell for all their love and care they bestowed on our Auntie Mary. Your kindness and care was noted by her and the family as well.
In lieu of flowers, those who wish, may make donations in her memory to any of the charities to which she dedicated her life.