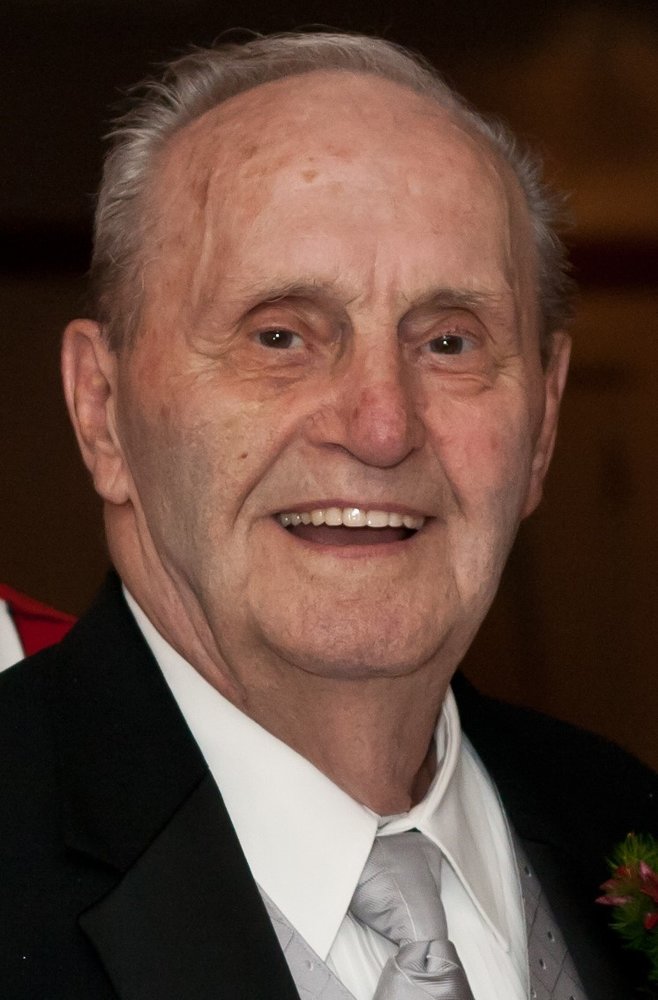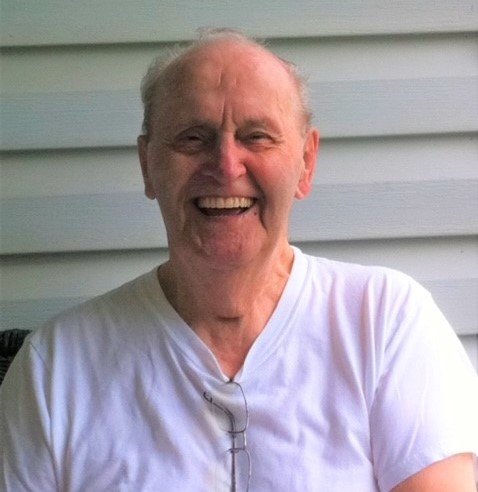 Obituary of JOHN ROBERT MAUGHAN
JOHN (JACK) ROBERT MAUGHAN
January. 4 1927 -May 29, 2021
It is with deep sadness that we announce the peaceful passing of our father, grandfather and great-grandfather Jack on Saturday, May 29, 2021, at Concordia Place nursing home at the age of 94 after a 10-year long battle with Alzheimer's disease.
Jack is survived by his daughter Debra (Gord) son's Bill (Doreen), Tim and daughter Sheri (Rob). He was also survived by his grandchildren Jackie-Blue (Bob), Chloe, Ava and great grandson Hayden.
Dad is also survived by his nieces, nephews and cousins.
Jack was predeceased by his beloved wife Joyce, parents Robert and Rebecca, sister Margaret (Theo) brothers Mickey (Marian) and Bobby (Olga).
Dad was born in Winnipeg on January 4, 1927, and grew up in Elmwood and graduated from Lord Selkirk School. Dad would tell fantastic stories of growing up in Elmwood with his family and of course the early beginnings of his lifelong love of hockey that started by playing road hockey in the dirt streets of Elmwood. Once grown he proudly signed up to serve in the Canadian Armed Forces and later worked a few years with CP Rail. However, it wasn't until he was hired on with what was the Transcona-Elmwood Police Department before it amalgamated into the Winnipeg Police Services that he truly found his purpose and served on the force for 29 years with great pride.
Jack would entertain his family with stories of some of his more memorable encounters but would also speak to his children of some of the sad and tragic stories that stuck with him for years, stating that we should always remember that these individuals were someone else's children.
After retirement he spent 15 years with the Transcona Optimist Club making a fantastic group of friends while serving his community and proudly helped fundraise to build the Optimist Sports Complex on McMeans Avenue East.
Jack met his wife of 53 years Joyce on a blind date, and they married on July 2, 1966, building their forever home in Transcona and raising their family there. Jack and Joyce loved their home and neighbours and had so many wonderful memories of neighbourhood BBQ's, get togethers, fireworks and just talking over the fence, and they loved all of the neighbourhood kids running around and growing up together.
Dad was known to be very mischievous and loved pulling pranks especially on Joyce, family or friends. He had an infectious laugh that would instantly bring a smile to your face and would roar with laughter even if it was from telling the same joke over and over again.
Dad was an avid sports fan, especially for his much-loved Winnipeg teams- The Jets and The Blue Bombers.
Jack never missed watching a Jets or Bombers game cheering them on from what was either "His" spot on the couch or from "His" chair. It was not uncommon to hear both Jack and Joyce yelling at the TV during a game and their kids always knew never dare to ask to change the channel because that would simply never have happened. Together Jack and Joyce enjoyed the nightly ritual of cups of tea, reading the paper or sitting in the summer on the back deck.
Alzheimer's has truly been a very long goodbye for Jack's family. In lieu of flowers donations to the Alzheimer's Society of Manitoba in Jack's memory would be appreciated.
On Jack's behalf the family would like to thank the staff at Concordia Place for their compassionate care.
Due to Covid restrictions Cremation has taken place and a celebration of life will be held at a later date at Cropo Funeral Chapel in Transcona.