1442 Main Street, Winnipeg, Manitoba
1800 Day Street, Transcona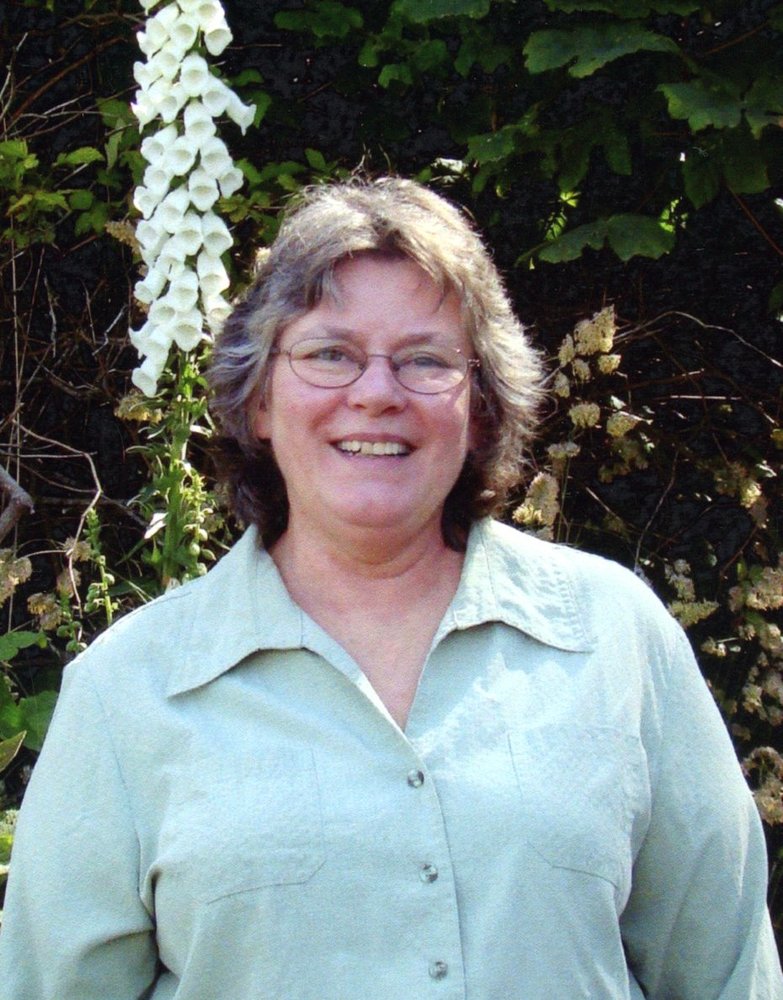 Obituary of JOANNE MARY BELVEAL
JOANNE MARY BELVEAL
October 3, 1951 – May 20, 2021
Joanne Mary Belveal (nee Kubas) passed away peacefully on May 20, 2021, at the Grace Hospital in Winnipeg, MB. Her last hours were spent in the company and comfort of her loving partner, John Obroslinski.
In addition to John, Joanne is survived by two children whom she loved dearly – her daughter, Jodie (Jody) Thomson, of Port Alberni, BC, and her son, Scott (Kristy) Boyd, of Victoria, BC. Joanne was fiercely proud of her children. She would never hesitate to talk about Jodie's shooting successes in trap and skeet competitions and Scott's successes in the military and in firefighting. Joanne enjoyed sharing memories of Jodie and Scott's childhood sibling scuffles and she often spoke about her cherished visits with them as adults.
Joanne is also survived by her three brothers, Michael (Tracy) Kubas, David Kubas, and Peter (Laurie) Kubas, as well as numerous cousins, nieces and nephews and her aunts, Rose and Cecelia. Joanne was predeceased by her parents, Mike and Merisa Kubas.
Joanne was born and raised in Winnipeg, MB, and she had countless stories about the trickery and horseplay that filled her childhood as the only daughter in a home with three brothers. Joanne moved to British Columbia when she was a young adult and she stayed home to care for Jodie and Scott before embarking on a career as a home support worker. Helping others was important to Joanne and she enjoyed her work because it allowed for this and provided her the opportunity to get to know her clients as people.
Before returning to Winnipeg to live with John and spend time with her family and friends residing in Manitoba, Joanne lived in the community of Alert Bay on Cormorant Island in British Columbia. While living there, she developed a deep friendship with her neighbours, Neil and Joyce Langille. Joanne would fondly speak of both of them and she was grateful for their kinship and for Neil's handyman skills as he was always offering to put them to use to help Joanne with home projects and repairs.
Throughout her life, Joanne loved animals, both those in the wild and domesticated dogs and cats. While her pet cat, Minnie, remains loved with John, she misses Joanne's snuggles. Joanne really enjoyed plants and gardening and she spent the past two summers enjoying her yard at her seasonal property at Gull Lake, MB. While they only had a couple of summers there, Joanne and John loved their lake life. They also enjoyed travelling and during their nine years together as a couple, they cruised to Alaska, snowbirded in Hawaii and Texas and enjoyed the all-inclusive resort experience in Mexico and the non-stop excitement of Las Vegas. But, neither John nor Joanne needed to be away to be happy as they were also immensely content relaxing together at home or tackling chores, cooking and baking as a dynamic duo. They loved reminiscing about their youthful shenanigans as they knew each other growing up. And, they also loved laughing with each other so they would often find themselves making up song lyrics, playing Punch Buggy and just being silly to fill each other's days with joy.
A lover of small gatherings, Joanne was happy to spend some recent memorable evenings with her brother Michael and his wife, Tracy. Joanne also enjoyed some fun evenings with John's family, despite more than one spilling of red wine on light carpet and the insanity brought on by tequila shots, accordions, hula hoops and the game, Cards Against Humanity. Joanne was an avid knitter and many of her friends and family in Manitoba and British Columbia will cherish her beautiful creations. While she loved to read, Joanne would always make time to watch the British soap opera, Coronation Street, as she had been a devoted fan since she began watching it as a teenager. Joanne enjoyed "Corrie" because it was not glamourized like other soaps – in her opinion, it was authentic. So was Joanne. Her acceptance, kindness and sense of humour will be missed by everyone who was lucky to have known her.
Joanne's family would like to thank the staff of Grace Hospital's 3 North Unit for their care and compassion.
In respect of Joanne's wishes, cremation has taken place and private tributes will be held in the future.
In lieu of flowers, Joanne's family kindly asks that donations in Joanne's memory be made to a charity of their choosing that supports animals.


Share Your Memory of
JOANNE MARY
Who We Are:

Cropo Funeral Chapel was founded in 1957. We are an independent family-owned funeral service and cremation provider.

Our Locations:
1442 Main Street
Winnipeg, Manitoba
R2W 3V7 Canada
(204) 586-8044
1800 Day Street Transcona
Winnipeg, Manitoba
R2C 1E8 Canada
(204) 224-8044
Proudly Serving:

Proudly Serving the Communities of Winnipeg, surrounding area, and the communities of Manitoba.
Contact Us:

Phone: (204) 586-8044
Toll Free 1-888-586-8044
Email: info@cropo.ca
Phone: Transcona: (204) 224-8044