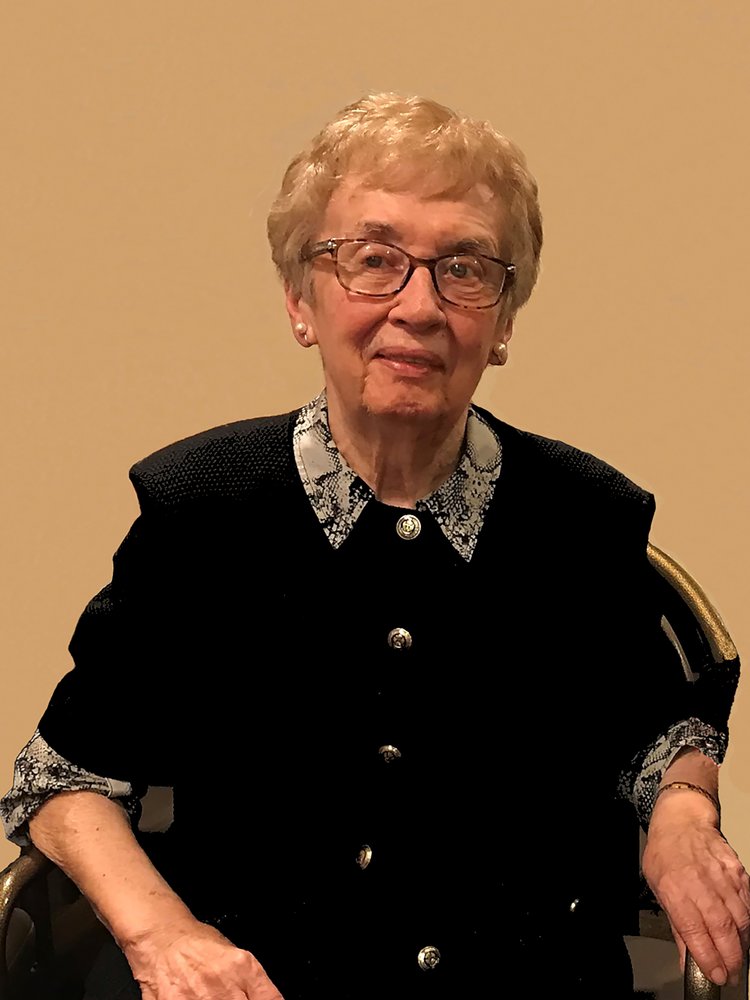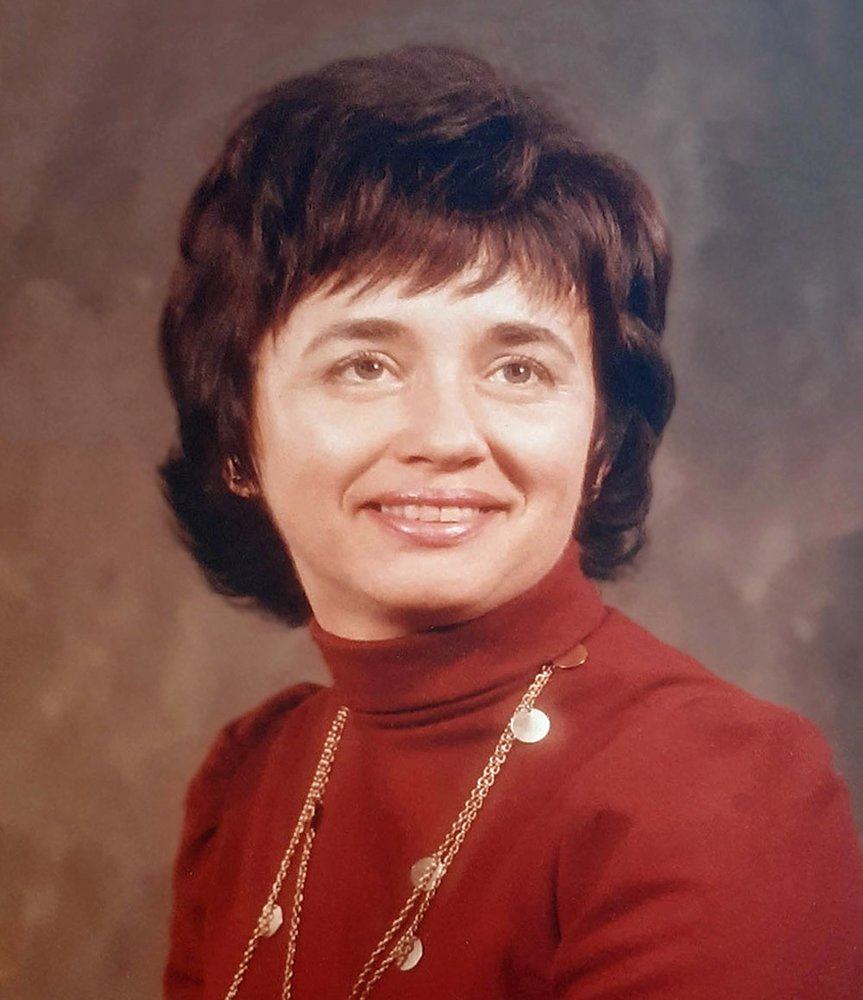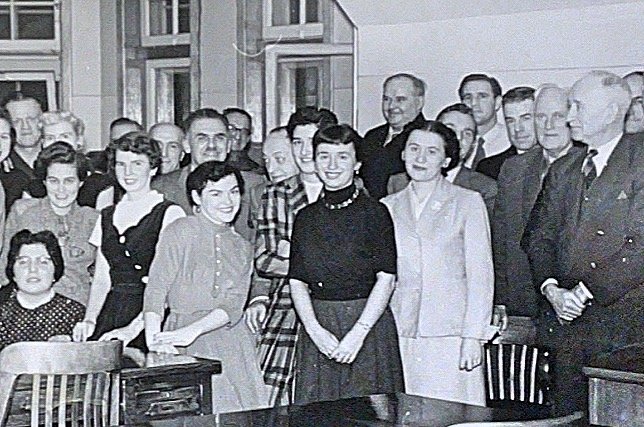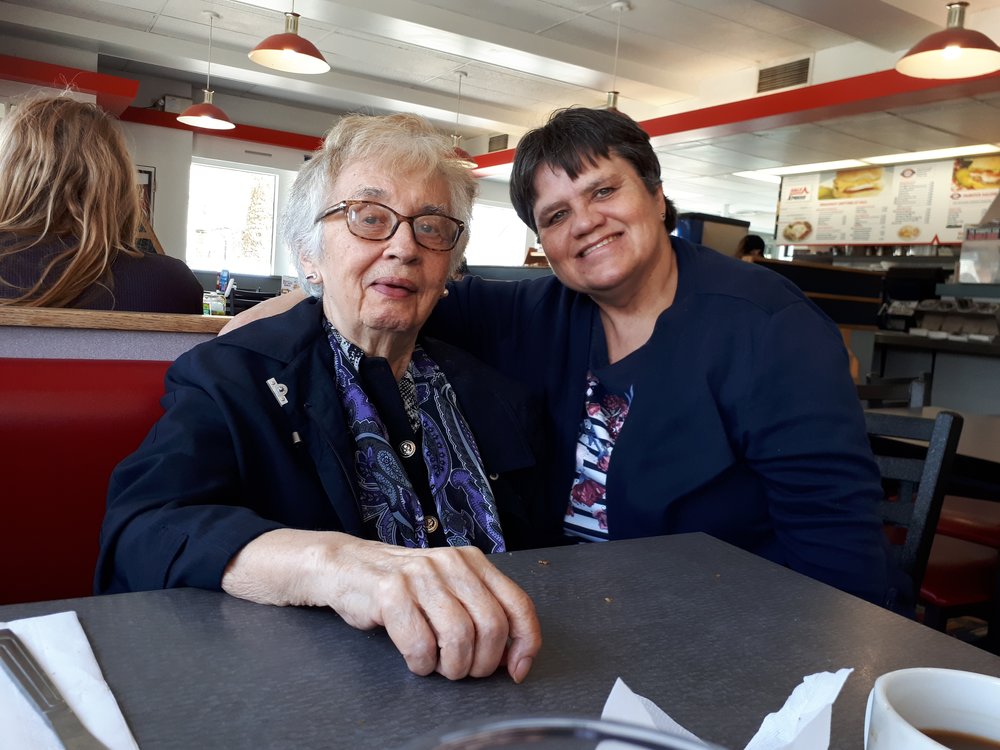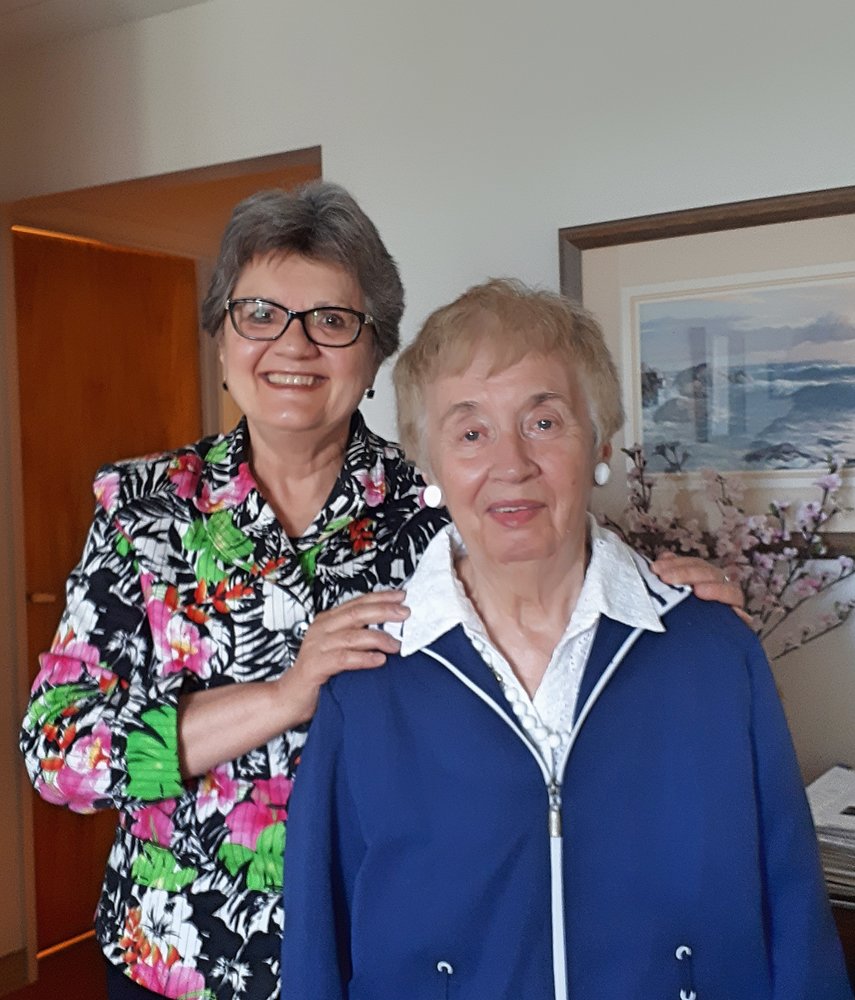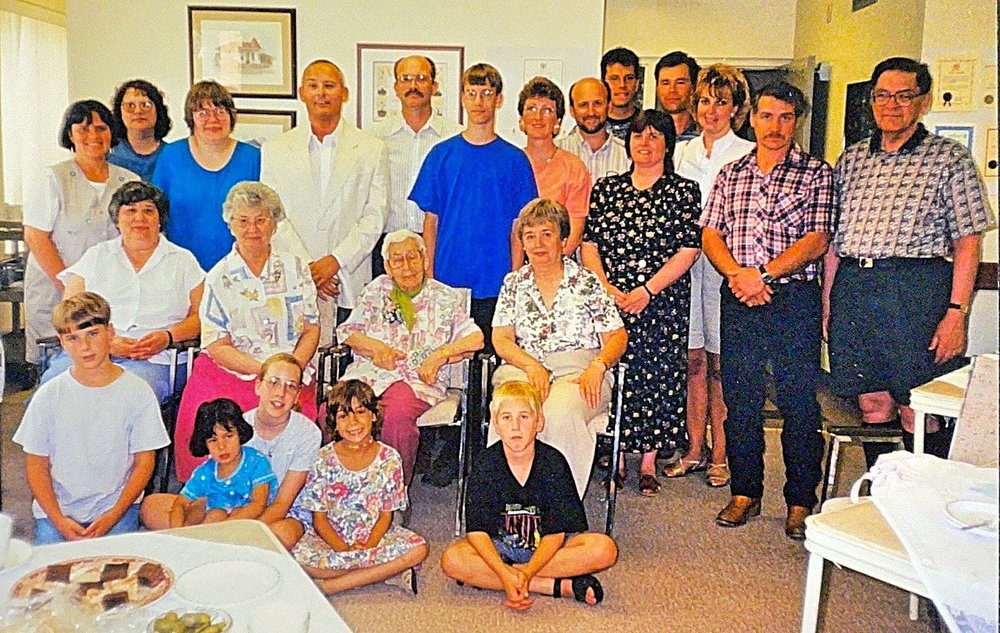 Obituary of ANNE ANDRYCHUK
Anne (Honey) Andrychuk
It is with great sorrow that we announce the passing of Anne Andrychuk on April 13th, 2021, in Winnipeg. Anne was born in Kenora, Ontario on February 21st, 1932. Her parents were John and Annie Andrychuk. Throughout their lives, Anne was in close contact with her sisters, Helen, Rose and Wanda. She was a beloved sister, aunt and great aunt. Anne never missed sending a card for special occasions and her packages filled with treats and her famous banana bread were always welcomed. She was the thread that bound the family together. Anne had many long-term friendships. These are a testimony to the enormous amount of love and commitment she gave to all of her relationships.
After graduating from high school, Anne began working for the Canadian Pacific Railway in Kenora in the Superintendent's office. She transferred to Winnipeg and retired in 1992 from the CPR Police Office. She was determined to enjoy every minute of her almost thirty years of retirement.
Anne loved travelling, golfing and curling. Her adventurous spirit showed itself when she flew by plane for the first time. She spoke with pride that she didn't take a short flight but went all the way to Austria. This was the beginning of many trips with family and friends throughout her life. She was devoted to her family and was always there for significant events, including weddings, graduations and other celebrations. Through her actions, Anne taught us to be tolerant, generous and kind.
Anne is survived by her sister Wanda Hook of Edmonton and many nieces and nephews.
Anne was a faithful member of St. Joseph's Ukrainian Catholic Church in Winnipeg. Her involvement with the Catholic Women's League brought her much joy and many friendships. When thinking about her life, it is not surprising that Anne was devoted to St. Francis of Assisi:
Lord, make me an instrument of your peace
O Divine Master
Grant that I may not so much seek
To be consoled as to console;
To be understood, as to understand;
To be loved, as to love;
For it is in giving that we receive,
It is in pardoning that we are pardoned,
And it is in dying that we are born
To Eternal Life
Amen
All who knew her were touched by Anne's kindness and generosity of spirit.
Rest in peace Honey Bunny.
Funeral will be livestreamed on May 15, 2021 at 1:00 p.m. (Winnipeg time) from Cropo Funeral Home, 1442 Main Street, 204-586-8044, www.cropo.com.
A Memorial Mass will be held on July 13th, 2021 at 11:00 a.m. at St. Nicholas Ukrainian Catholic Church in Kenora, followed by burial at St. Nicholas Cemetery.
To join us via livestream use the quick link on the left (or drop down menu on mobile) or utilize the link below:
or https://view.oneroomstreaming.com/authorise.php?k=1620076355113573
Event ID: CropoFSthomas
Password: VSWFSL
Funeral Service
1:00 pm
Saturday, May 15, 2021
Cropo Funeral Chapel
1442 Main Street
Winnipeg, Manitoba, Canada