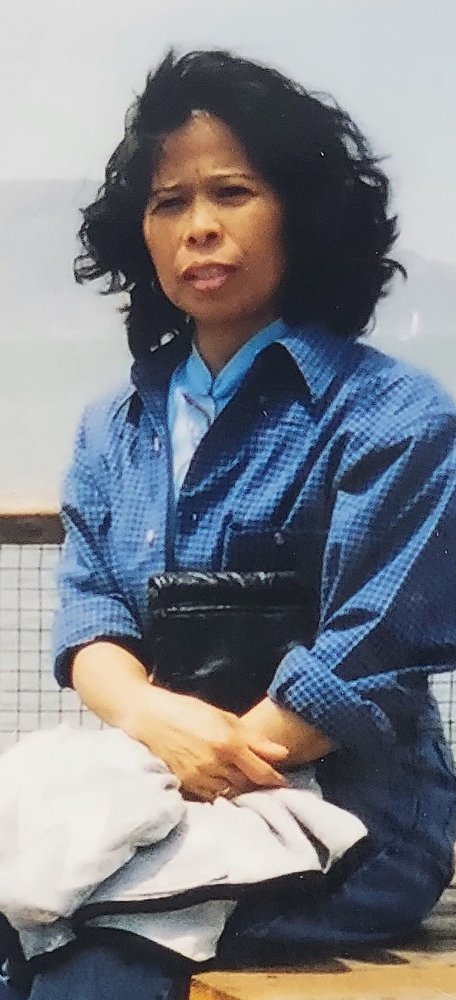 Obituary of EMERINCIANA ANTHONY
On March 29, 2021 at 7:42 am, Emerinciana Anthony, affectionately
known as "Baby" or "Emmy," passed away peacefully after a long fight
against kidney disease and other illnesses. Left to mourn Baby's loss
are her eight brothers and sisters: Maurita, Juancho, Nora, Virginia,
Alberto, Lolita, Heminiano and Elena, as well as her nephews and
nieces.
Emerinciana Anthony was born in Calamba, Laguna, Philippines in a
farming village where she was raised by her father, Basilio and her
mother, Juliana. Immigrating to Canada in 1978, she embarked on a
journey to seek a new home in a foreign country. Her "go getter"
personality helped her pursue and achieve her dreams for a better life
in Canada.
Baby's fierce tenacity and courage were extraordinary. By working long
hours as a Healthcare Aide, she helped support her family in the
Philippines. Baby also saved enough to buy her own home where she
loved tending to her garden, growing sweet pea flowers, tomatoes and
other vegetables.
Not having any kids of her own, she loved and cared for her nephews
and nieces as if they were hers, and took much joy in helping bring
them up. It brought a smile to her heart when the family would come
over for special occasions, such as after Christmas midnight mass, to
partake in an abundant feast that she prepared with love and care.
Baby was a model employee who worked very hard at the hospital. When a
setback forced her to focus on her health, she fought it with all her
might and lasted over 21 years on dialysis, a medical feat.
Some would have considered her as very determined, headstrong, or even
stubborn. In any case, she defied the status quo and was a survivor
against all odds. Baby was very sharp and sophisticated. She never
held anything back, including what was on her mind. However,
underneath that tough exterior, a very generous, compassionate,
sensible and warm person would emerge. Once you gained her trust, she
reciprocated with a heart of gold.
Cared for by her sisters, their patience, support and unconditional
love brought her peace and contentment until the end. For those of you
that have had the pleasure of getting to know Baby, please be
comforted in knowing that she is no longer suffering. We are left with
wonderful stories and memories of her in all of our hearts. One day,
we will all be reunited with Baby in the Kingdom of Heaven.
Private Lamay will be held on Saturday, April 10 from 12:00 p.m. to 9:00 p.m. at Cropo Funeral Chapel, 1442 Main Street. To view the prayer service go to www.cropo.com at 6:30 p.m. Select Emerinciana's section and click the Prayer Service Live Stream link.
Private Funeral Liturgy will be celebrated on Monday, April 12, at 1:oo p.m. at Saint Edward the Confessor Roman Catholic Church, 836 Arlington Street. Burial will follow in the Assumption Roman Catholic Cemetery, 3990 Portage Avenue.