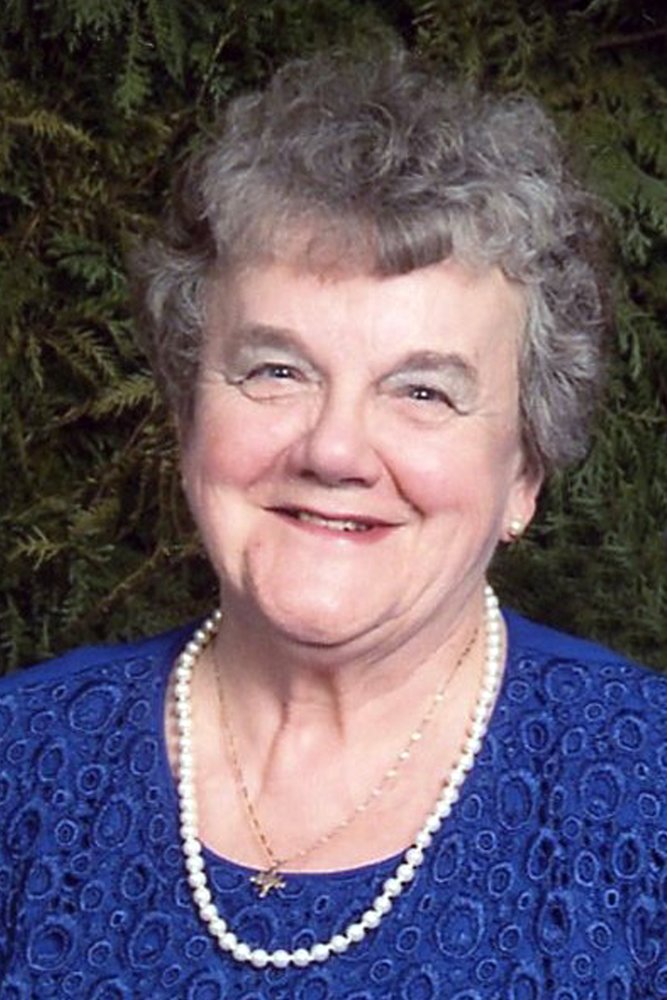 Obituary of ANNE MATVIEW
Anne Matview passed away peacefully with family by her side on March 21, 2021 at Holy Family Home at the age of 89 years.
She was predeceased by her parents Nicholas and Katherine Holowaty, brother Michael, and husband William (Bill) and great-granddaughter Zoey.
Anne is lovingly remembered by her sons Myron and Michael (spouse Cynthia and children Christopher, Sarah and Jessica); daughter Christine (spouse James and children); Jennifer (spouse Devin and son Henry); Jordan (spouse Shae); and Elwood.
Anne was born and raised in Winnipeg. She met her husband William at St. Andrews Ukrainian Catholic Church, and were married at the church in 1955. As well as a devoted wife and mother, she also worked at Eaton's, Strathcona School, J.H. Bruns Collegiate, and the Ukrainian Catholic Archeparchy. She was a member of St. Andrews for over 70 years, and was a member of the church choir, parish council, and Women's' League, The Millennium Choir, and was on the Women's Auxiliary at Holy Family Home, as well as numerous other organizations.
She enjoyed summer camping and travelling with her family, and later winter vacations with Bill where they made numerous trips to Mexico. She hosted many dinners at her home for both family and friends where she would prepare far too much food. Aside from her love of cooking she would also sew, knit, crochet and needlepoint, all when she was not tending her garden. She was very proud of her children and encouraged them in all their endeavors.
Special thanks to the staff at Holy Family Home, and Dr. Terry Babick and Dr. Andrea Babick, who took such good care of Anne for the last several years. A private funeral for family has already taken place. She is interred at Holy Family Cemetery.
In lieu of flowers, donations can be made to Cancer Care or Holy Family Home.
"Vichnaya Pamyat"
Private Funeral Service
2:00 pm
Thursday, March 25, 2021
Cropo Funeral Chapel
1442 Main Street
Winnipeg, Manitoba, Canada
Interment
Holy Family Cemetery
4355 Main Street
West St Paul, Manitoba, Canada