1442 Main Street, Winnipeg, Manitoba
1800 Day Street, Transcona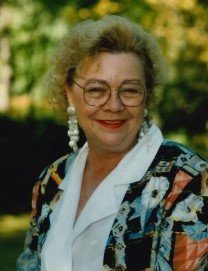 Obituary of MARY MARINO
Mary Marino (nee Strewons) passed away on Sunday, February 28, 2021 in Winnipeg, Manitoba. She was predeceased by her husband Stefano Marino (1989).
Mary is survived by her children, Jeff (Madeline), Lisa, Amanda, Lawrence (Leona) Kathleen, Daniel, Gary (Anita) Brittany, Ryan, Ashley, Dino (Liz) Mason, Serena, Bryce.
Mary was Born on January 12, 1935 in the R.M. of Glenella, Manitoba. To the proud parents of Ben and Euphemia Strewons. Mary comes from a family of 13 brother and sisters. They were a farming family and worked very hard.
Mary left the farm at the age of 26 and went to Winnipeg, Manitoba to seek employment. Mom worked at the Manitoba Club for many years and then met the love of her life, Stefano Marino and began the second chapter of her life as they started their family.
Mary and Stefano resided in East Kildonan for over 35 years. Where they raised their 4 children. Mary and Stefano spent weekends teaching their boys the life skills they would need to survive in the world.
Mary later on in life went back to work at Rossmere Golf and Country Club. She really enjoyed the work as it gave her something to do while her boys were off doing other things.
Mary love to cook and would always prepare a larger-than-life meal for every occasion. She always prepared it with love for the whole family to enjoy. There was always something good to eat.
Mary spent hours in her garden and loved to watch it grow.
On vacations Mary and Stefano would take the boys camping to Falcon Lake and Rushing River. They spent many summers cooking in the outdoors, fishing, swimming, walking, bike riding and just spending great family time together. Mary poured here heart out to her children. She never wanted her children to be shy or timid and worked hard at making a loving home.
Upon the passing of here husband Stefano, Mary at the age of 55 achieved one of her greatest accomplishments of learning to drive and successfully obtaining a driver's licence. She then purchased her own new car. She loved the independence and went everywhere.
Mary loved the fact she now could drive to each one of her four boys homes and visit with the grandchildren.
Mary was always there when the emergency babysitter was needed and was proud to do it.
After the many years of babysitting, Mary loved to go dancing and spending time talking with her lifetime friends going for lunches and catching up on all the latest happenings in their world.
As time passed and Mary aged, she did some travel but loved mostly to be at home with her family. Mary loved it once grandchildren came into the picture and did everything she could to help her boys, now parents, and once again poured her heart into teaching the grandchildren everything she knew.
I can remember a time when the grandchildren would come over and beg grandma to take them to 7 Eleven as this was the highlight of the visit to grandma's.
Mary would always make sure there was tiger tiger ice cream in the freezer as well for the grand kids.
Mary was diagnosed in 2011 with Dementia and was placed in a personal care home in 2013.
Mary's mental health declined fast as dementia has no feelings.
As the years passed Mary fought hard to keep living although dementia took everything.
Mom You did your very best in raising all your boys and being dedicated to the family.
Your boys will miss your long talks and the hours you spent with the grandchildren. You would always take the grandchildren to 7 Eleven after school and would always ask "did you bring your Slurpee cup" and of course they did.
Life is not fair. But We know now mom, you're with the man you love, and he is going to look after you with all his heart. Not a day will go by that we won't think of you and remember one of your many sayings about life. For example, "patience is a virtue" and "self-praise is no compliment ".
Take care mom we all love you in our own way and say hi to dad from all of us until we meet again.
The family would like to thank the following Pall bears: Mason Marino, Serena Marino, Bryce Marino, Daniel Marino, Brian Weiss, Stan Cwik We truly appreciate your time spent today.
A private memorial for family was held on March 18,2021 at Cropo Funeral home 1442 Main street.
Share Your Memory of
MARY
Who We Are:

Cropo Funeral Chapel was founded in 1957. We are an independent family-owned funeral service and cremation provider.

Our Locations:
1442 Main Street
Winnipeg, Manitoba
R2W 3V7 Canada
(204) 586-8044
1800 Day Street Transcona
Winnipeg, Manitoba
R2C 1E8 Canada
(204) 224-8044
Proudly Serving:

Proudly Serving the Communities of Winnipeg, surrounding area, and the communities of Manitoba.
Contact Us:

Phone: (204) 586-8044
Toll Free 1-888-586-8044
Email: info@cropo.ca
Phone: Transcona: (204) 224-8044