1442 Main Street, Winnipeg, Manitoba
1800 Day Street, Transcona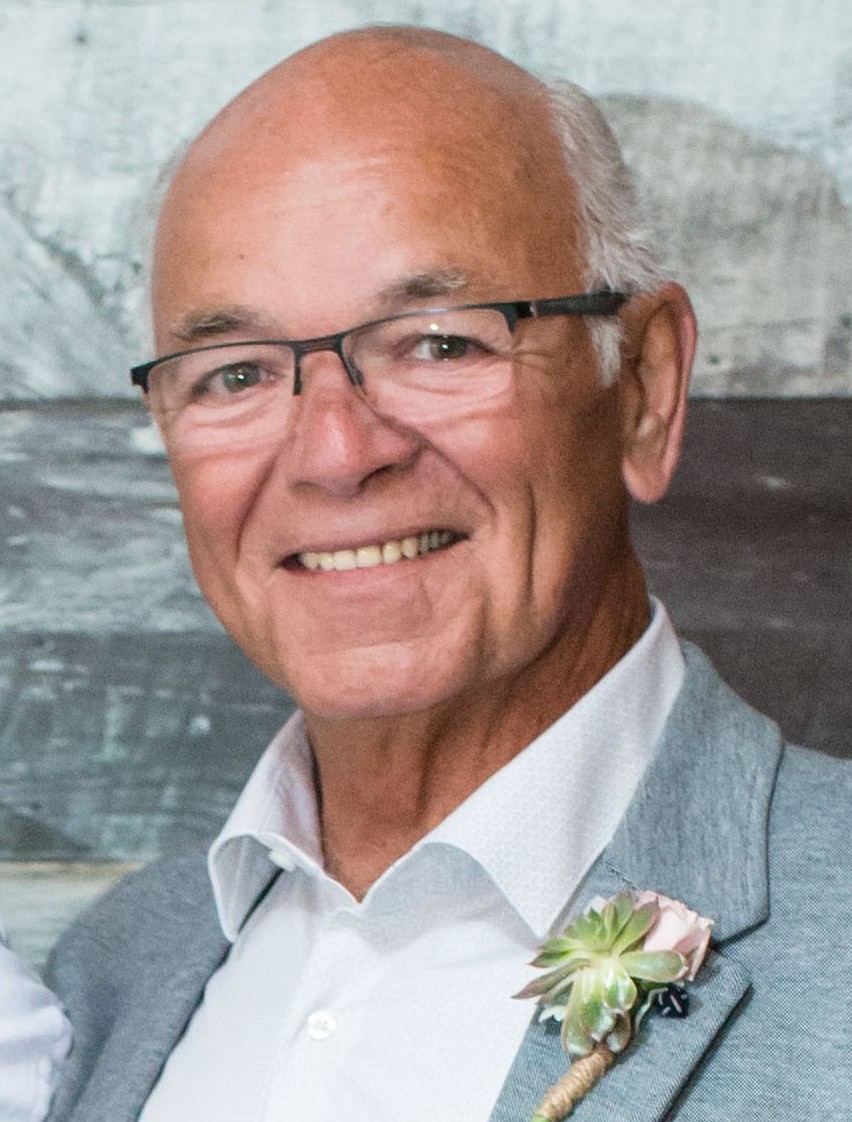 Obituary of CHARLES EDWARD MACLEOD
Charles Edward (Ed) MacLeod
Aug. 30, 1948 – Feb. 25, 2021
It is with great sadness that we announce the sudden passing of Ed MacLeod, on Thursday, February 25, 2021 at the St. Boniface hospital in Winnipeg, MB.
Ed leaves to mourn his passing, his wife & true love of 49 years, Norlene; their children Shelly (Jenn) and Kevin (Carla); his grandchildren Hannah, Mackenzie, Mason and Kaylee. Also left to cherish Ed's memory are his siblings; John, Betty & Albert (Fern) as well as nieces, nephews, cousins and friends.
Ed was predeceased by his parents; Albert Lewis & Almira Ethel; his sisters Jean and Joan; his brother Archie (Mary); his brother-in-law Ted Wilkison; sister-in-law Judy MacLeod; brother-in-law Bob Page; sister-in-law Olive MacLeod, as well as his beloved mother & father-in-law Roy & Frances Taylor.
Ed was born in Gimli, MB and raised in the Interlake area. Being the youngest in the family, he was always surrounded by his large family of siblings, nieces, nephews and close cousins. Growing up Ed was always by his brother's side. Shooting birds with slingshots to help feed the neighbours cats. He would often be found with the Campbell clan at aunt Laura's house. Many summers were spent at Winnipeg Beach. Ed and his cousin Agnes were like two peas in a pod, spending long days at the beach, being vegabonds on the Boardwalk.
Ed was a good worker from early on in life and always willing to learn new things. While living north of Selkirk, MB, the boys had to cut wood for the wood stove for the winter. They would cut about 3 cords each winter, until the family got an oil heater. He always loved the smell of fresh cut wood and the smoke from a hot fire.
When Ed left his family home, he had a few different jobs. He worked in Calgary, AB for a short time, then returned to Winnipeg. Here he gained employment with CN RAIL, where his brother John also worked. Ed was given an opportunity to become a skilled bench carpenter, which he excelled at. He then became the foreman of the B&B GANG at CN RAIL.
In the late 1960's Ed met Norlene and the two fell in love. They became inseparable. They married on Feb. 18, 1972. Shortly there after, they welcomed their first child, daughter Shelly. Almost 3 years later they welcomed their son Kevin, making their family complete.
As the kids grew, Ed and his family enjoyed spending their summers camping at Birdshill Park with his brothers and their families, as well as fishing at sister Joan's. In the mid 80's Ed bought a school bus and the family turned it into a complete motorhome, taking it on a great northern trip, exploring the North for an entire summer. This was one of his favorite accomplishments. He had a great sense of humour and wit about him. Anyone who knew Ed loved his charming personality, his warm kind eyes and big bright smile. He lit up every place he went.
Ed enjoyed the special times with his grandkids, watching them grow and cheering them on in sports. He was always intrigued by their inquisitive minds and their quick know-how. They kept him on his toes.
Retirement for Ed came quick and he needed to keep busy, so he went into business for himself. During this time he built a home in St. Andrews, MB, a project to keep Norlene and himself busy. Here, there were always family and friends dropping by. His ultimate dream for retirement, was to go back to his roots, his favorite place, Winnipeg Beach. After completing and selling the home in St. Andrews, Ed and Norlene purchased a cottage at "the beach". He was in his glory gutting and renovating the cottage in order to live there all year round. When a good part of the work was done in order to be there throughout the winter, they completed the move from the city to "the beach". With the love of his life, he enjoyed their walks to the beach, bike rides, ice cream and of course, bonfires. He was ready for this next chapter in his life. He was also excited and looking forward to a new title of great-grandfather. His wife, children, family and friends will truly and forever, miss him.
In keeping with Ed's wishes, there will be no funeral service. He did however, wished for us to have a celebration of his life, when we are able to do so at a later date.
Share Your Memory of
CHARLES
Who We Are:

Cropo Funeral Chapel was founded in 1957. We are an independent family-owned funeral service and cremation provider.

Our Locations:
1442 Main Street
Winnipeg, Manitoba
R2W 3V7 Canada
(204) 586-8044
1800 Day Street Transcona
Winnipeg, Manitoba
R2C 1E8 Canada
(204) 224-8044
Proudly Serving:

Proudly Serving the Communities of Winnipeg, surrounding area, and the communities of Manitoba.
Contact Us:

Phone: (204) 586-8044
Toll Free 1-888-586-8044
Email: info@cropo.ca
Phone: Transcona: (204) 224-8044