Contact Us Anytime
(204) 586-8044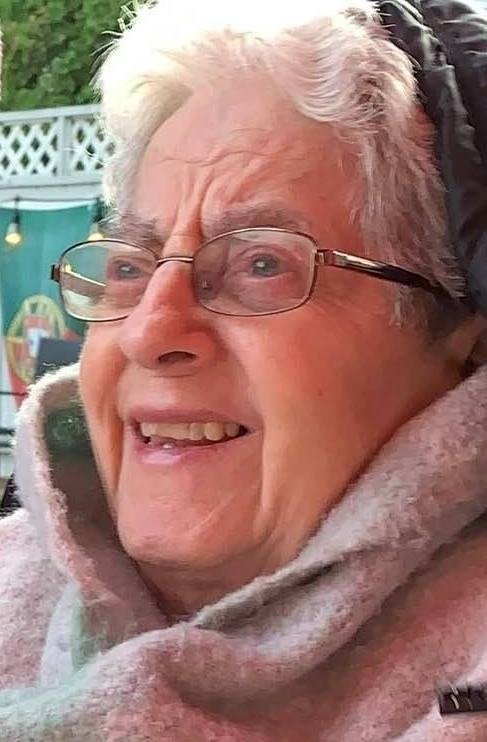 Obituary of MARIA DOS ANJOS SANTOS TAVARES
Maria dos Anjos Santos Tavares On Thursday, November 19, 2020, Maria dos Anjos passed away peacefully in her sleep, at the age of 91. Maria dos Anjos is survived by her two sons João Manuel (Filomena) and Gilbert (Eddie), grandchildren Paulo (Jessica), Gorete (Joe), Kristle (Mike), Michael (Marilou), Khorie (Patricia), Julian (Ola); ; great grandchildren Makenzie, Victoria, Noah, Dominique, Demetri, Caleb, Alex, Arielle, Andrew, Emily, Nicholas, Isabel, Kalista and Alexander; her sister Maria da Conceicão, brother-in-law Manuel (Liberta), sisters-in-law Odete, and Luisa; and multi-generations of nieces and nephews in Winnipeg, Toronto, Bermuda, East Providence, and São Miguel. Maria dos Anjos was predeceased by her husband João, father, Manuel dos Santos Machado, mother, Evangelina Jesus Ferreira; sisters Maria Luisa, Evangelina, and brothers José, and Manuel Eduardo. Maria dos Anjos was born August 16, 1929 in Fajã de Cima, São Miguel, Açores, Portugal. In 1970, she immigrated to Winnipeg with her husband and her two sons and worked hard to build a new life for herself and her family. She instilled family values and a strong work ethic in her children and supported them always with words of wisdom, love and compassion. Maria dos Anjos was by all accounts a special human with unwavering purpose, admirable inner strength and a really endearing comical side to her personality. Even her name was special. Divine. It translates as Mary of Angels. She raised two sons and did so rather well, since they were diligent and doting examples of nurturing men who knew how to care for their mother. Beyond that, she was also a caregiver to her husband in the later years of his life when the effects of his juvenile diabetes eventually took his eyesight and his leg. In the last 30+ years, following the death of her husband, Maria dos Anjos was defined entirely by herself. Not a typical thing for a woman born in 1929 in Portugal. It seemed like she ascended to her place atop her family tree with relative ease. Like it was always meant to be that way. She was fiercely independent and lived at Lar de Santa Isabel for the last 25 years with the support of her family and later in life, homecare. To say that Maria dos Anjos was sharp is quite the understatement. She could recall memories and had an incredibly accurate sense of the goings-on of her family and neighbours. She was also a bit of a medical marvel. Her family affectionately called her the "energizer bunny" because she survived a quadruple bypass and numerous other complications that came as a result of being diagnosed with heart disease and simply kept on going. She persisted, despite her body. As an affable woman of quiet strength, she has been a key figure in the lives of so many of her family members and her community. People would seek advice from her or share their stories. Mostly everyone just loved to talk to her because she was funny. Maria dos Anjos brought a lot of love and joy to so many. She will be dearly missed. Graveside service at Assumption Cemetery on 3990 Portage Avenue to take place Tuesday, November 24, 2020 at 11:00am. All current COVID19 protocols will be in place. In lieu of flowers, please donate in her memory to the Diabetes Association of Manitoba. Descansa em Paz – Forever in our Hearts.


Share Your Memory of
MARIA
Proudly Serving:
Proudly Serving the Communities of Winnipeg, surrounding area, and the communities of Manitoba.
Who We Are:
Cropo Funeral Chapel was founded in 1957. We are an independent family-owned funeral service and cremation provider.