1442 Main Street, Winnipeg, Manitoba
1800 Day Street, Transcona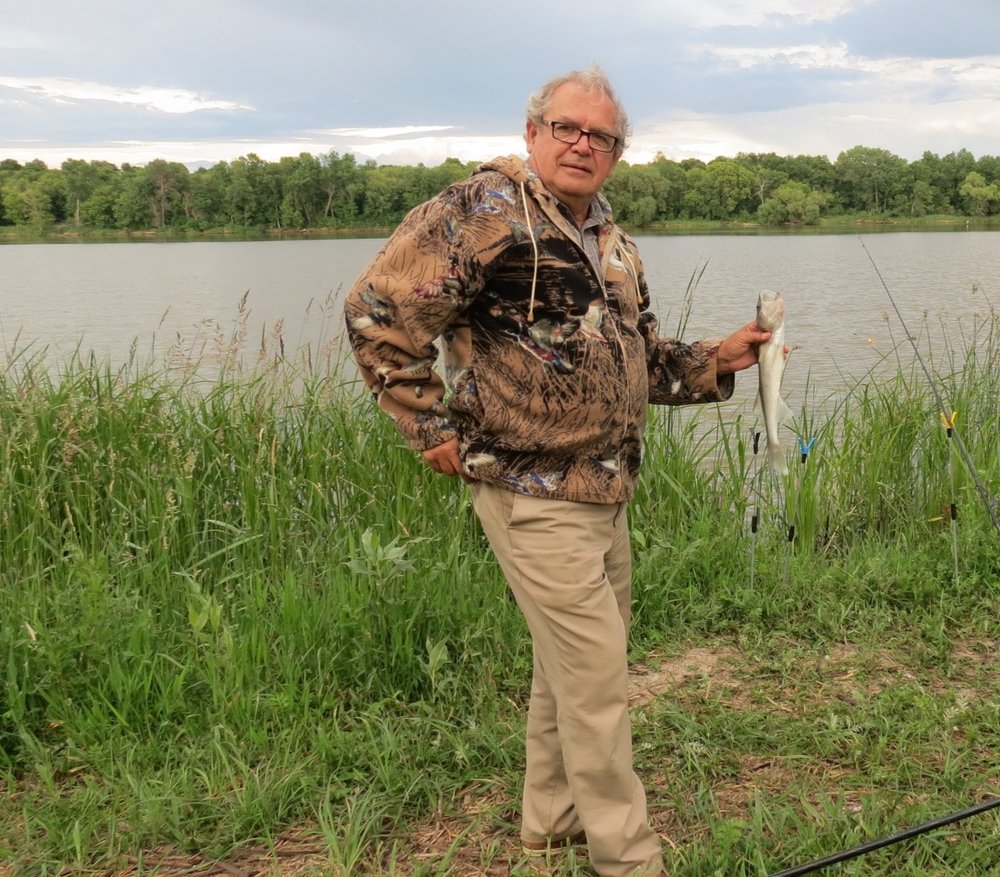 Obituary of JERZY ORLOW
JERZY ORLOW 7 kwiecień 1946 - 22 lipiec 2020 Z ciężkim bólem serca pragniemy powiadomić że odszedł od nas ukochany mąż, ojciec, brat, dziadek, pradziadek i przyjaciel, Jurek Orlow. Ostatnie godziny spędził spokojnie w domu, przy boku swojej najdroższej żony. Niestety 22 lipca 2020 jego siedmiomiesięczna walka z rakiem dobiegła końca. Zostawił po sobie ogromna pustke i zawsze będą go wspominać członkowie rodziny: żona Iwona Orlow, z którą przeżył piękne 52 lata; syn Adam Orlow, synowa Kasia Orlow; wnuki Krzysztof P. Orlow i Marysia Spulnick; prawnuki Jack Orlow, John Orlow i Amelia Spulnick; siostra Anna Wisniewski; brat Leszek Orlow; siostrzenice Beata Pienkowski (Krzysztof Pienkowski i Natalie Suppes), Izabel Enns (Chris Enns, Madison Weiss, Preston Weiss), Agnieszka Orlow i Aldona Wojciechowska; bratankowie Grzegorz Orlow, Mateusz Orlow i Krzysztof A. Orlow. Jerzy Orlow urodził się 7 kwietnia 1946 roku w Gdańsku, a jego rodzicami byli Mikołaj i Wiktoria Orlow. Był najstarszym z sześciorga rodzeństwa: Anna Wisniewski, Mirek Orlow, Leszek Orlow, Ryszard Orlow i Małgorzata Orlow. Jego pasja bylo gotowanie, dlatego szkolil sie i studiował w tym właśnie kierunku. W 1966 roku, poznał miłość swojego życia, Iwone Lewandowska. Pobrali się 28 stycznia 1968 roku w Gdańsku. W tym samym roku, 12 sierpnia na świat przyszedł ich syn Adam Orlow. Spędzili w Polsce wiele niezapomnianych i pięknych chwil. Do Kanady wyemigrowali w 1989 roku. Jerzy pracował w firmie 'Motor Coach Industries' gdzie poznał wielu wspaniałych i długoletnich przyjaciół. Był znany wśród Polonii ze swoich zdolności kulinarnych oraz przygotował wiele wspaniałych imprez. Na zawsze zostanie w pamięci jako osoba która zdolna jest do każdego poświęcenia dla swoich bliskich i przyjaciół. Zawsze był skory do śmiechu i żartów, miał anielska cierpliwosc, był pracowity, uwielbiał gotować oraz kochał podróże i bycie na świeżym powietrzu. W wolnym czasie można było go znaleźć przy wędce albo na polowaniu. Byl prawdziwym 'Majstrem Klepka', i potrafil wszystko naprawic. Umiał korzystać z życia i cieszyc sie kazda chwila. Dziękujemy Ci za wszystkie wspomnienia, tesknimy za Toba i bardzo Cię kochamy. Do zobaczenia niebawem. Pogrążona w smutku Rodzina Nabożeństwo Pogrzebowe odbędzie się 25 lipca 2020 w sobotę o godzinie 10:00 w Kościele pod wezwaniem Świętego Ducha przy 341 Selkirk Avenue w Winnipeg, Manitoba. JUREK ORLOW April 7, 1946 – July 22, 2020 It is with heavy hearts that we announce the passing of our husband, father, brother, grandfather great-grandfather and friend Jurek Orlow. He passed away peacefully at home with his wife by his side on July 22, 2020 at age 74 after a 7 month battle with cancer. He will be missed and remembered by his loving wife Iwona Orlow of 52 years; son Adam Orlow, daughter in law Kasia Orlow, Grandkids Krzysztof P. Orlow and Marysia Spulnick, Great Grandchildren Jack Orlow, John Orlow and Amelia Spulnick, Sister Anna Wisiewski , Brother Leszek Orlow, niece's Beata Pienkowski ( Krzysztof Pienkowski and Natalie Suppes), Izabel Enns (Chris Enns, Madison Wies, Preston Wies), Agnieszka Orlow, Aldona Wojciechowska, nephews Grzegorz Orlow, Mateusz Orlow, Krzysztof A. Orlow Jurek Orlow was born to Mikolaj and Victoria Orlow on April 7, 1946 in Gdansk Poland. He was the eldest of 6 Ania Wisiewski, Mirek Orlow, Leszek Orlow, Ryszard Orlow, Malgorzata Orlow. He trained and studied in culinary arts. In 1966, he met the love of his life Iwona Lewandowska. They got married on January 28, 1968 in Gdansk Poland. On August 12, that year, they welcomed their son Adam Orlow. They spent many wonderful years in Poland before him and his wife immigrated to Canada in 1989. He worked at Motor Coach Industries where he made lifelong friends. He was known in the Polish community for his culinary arts and catered many events. He will always be remembered as a man who would do anything for his family and friends. He was full of love and laughter, had the patience of a saint, a strong work ethic, passion for cooking, and a love for travelling and the great outdoors. In his downtime he could be found sitting with a fishing rod in his hands or in the woods hunting. He was a real MacGyver ( majster klepka) and could fix anything. He knew how to party and live life to the fullest. Thank you for all the memories, we love and miss you. Until we meet again. A celebration of life will be held on July 25,2020 at 10:00 a.m. at Holy Ghost Parish at 341 Selkirk Avenue, Winnipeg, MB. Graveside Service will held on Wednesday, July 29 at 11:00 a.m. at Holy Ghost Roman Catholic Cemetery, 4387 Main Street.
Graveside Service
11:00 am
Wednesday, July 29, 2020
Holy Ghost Cemetery
4387 Main Street
Winnipeg, Manitoba, Canada
Share Your Memory of
JERZY
Who We Are:

Cropo Funeral Chapel was founded in 1957. We are an independent family-owned funeral service and cremation provider.

Our Locations:
1442 Main Street
Winnipeg, Manitoba
R2W 3V7 Canada
(204) 586-8044
1800 Day Street Transcona
Winnipeg, Manitoba
R2C 1E8 Canada
(204) 224-8044
Proudly Serving:

Proudly Serving the Communities of Winnipeg, surrounding area, and the communities of Manitoba.
Contact Us:

Phone: (204) 586-8044
Toll Free 1-888-586-8044
Email: info@cropo.ca
Phone: Transcona: (204) 224-8044