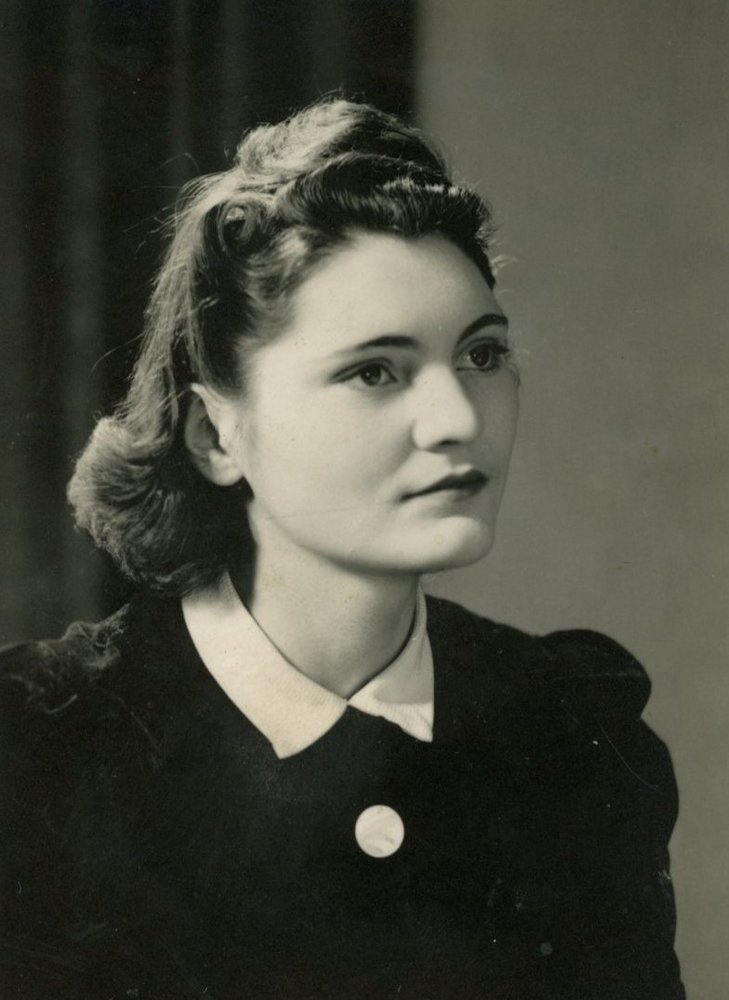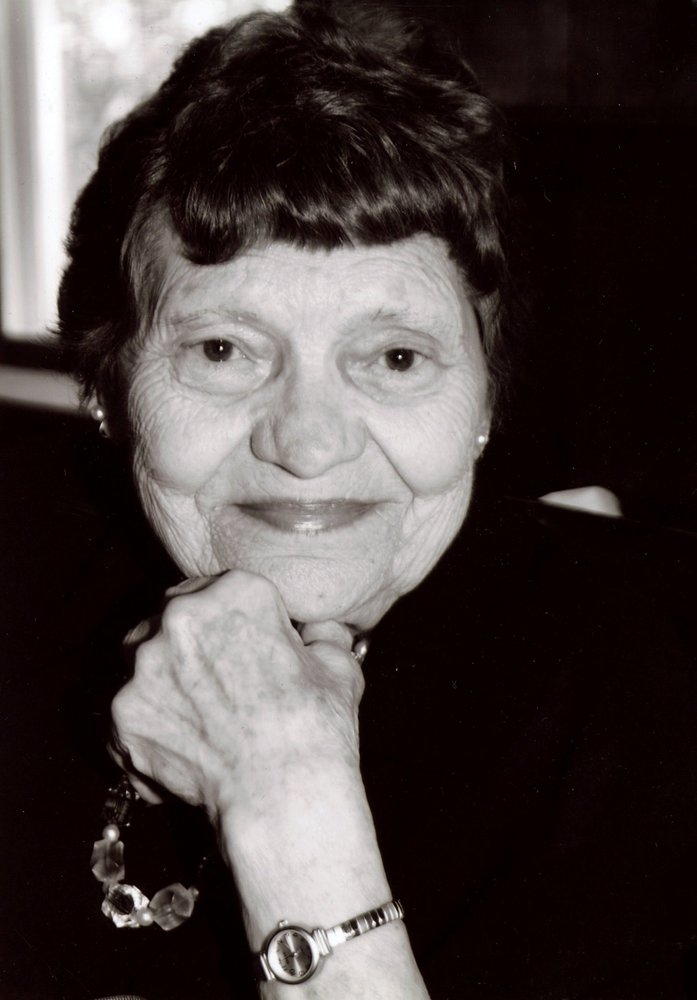 Obituary of JEAN GROCHOLSKI
Jean Grocholski
On Saturday, November 16, 2019, Jean "Jenny" Grocholski (nee Troniak) passed away in her 99th year at The St. Norbert Personal Care Home in Winnipeg, Manitoba. Jean lived a wonderfully full life and was loved by family and friends.
Jean was born in St. Andrews, Manitoba on June 18, 1920, to Xenia (Eugenia) and Maciej (Mathew) Troniak. She was the eighth child born to a family with ten children and had many stories about her large family, school life, and growing up on a farm. In 1944, Jean married the love of her life, Casey Grocholski, and together they built an incredible life and raised two lovely daughters. Jean is survived by her sister Josie Bodyk; daughters Patricia Walker (Tom) and Gloria Stone (Bob); grandchildren Edward Walker, Carolyn Young (Matt), and Gayle Roy (Yves); great-grandchildren Anthony, Christopher, Céleste, and Natasha.
Jean was predeceased by her husband Casey Grocholski, her parents, and her siblings Clara Zaretski-Whitlock, Anne Churko, Sally Guyda, Bernie Troniak, John Troniak, Carole Maygard, Mary Zelych, and Rose Miller.
Jean was a strong, hard-worker with a graceful gentle spirit. Jean journeyed through life with strength, compassion, and good humour. She was gifted with a quick wit, a musical ear, and a talent for gardening. For many years, Jean was a caterer and an accomplished cook. She made amazing Polish dishes, holiday meals, and desserts, and took pride in passing this knowledge down to her children. She threw fantastic family events and holiday parties which were wonderful feasts, bringing together many family and friends. Jean and Casey enjoyed road trips to explore the countryside. With Casey behind the wheel and Jean as the navigator, life was an adventure which took them to many destinations across Canada and the USA. They loved spending time at the cabin that they built at Star Lake where they were able to enjoy life's quieter moments with family and lifelong friends. Jean loved watching sports, and her team of choice was the Winnipeg Blue Bombers. She was known to be glued to the television set or the radio at game time, being completely involved in the game. Jean was beautiful, intelligent, generous and loving. Whether it was spending time with her grandchildren, passing on her knowledge of cooking and baking or giving back to her church, Jean was full of knowledge and always gave of herself. Jean was a devote member of St John Cantius' Church and a member of the Catholic Women's League of Canada for over 50 years. Jean will be best remembered for her warm-hearted character, her profound wisdom, and the endless amount of love she gave her family. Jean truly made the world a better place and she will be sorely missed by her family, friends, and all that knew her. We are deeply saddened to lose her.
Our family thanks Jean's special friend Kathy for her frequent visits as well as Riverside Lions Supportive Housing and the St. Norbert Personal Care Home for all the care and love that they showed Jean in her final years. In lieu of flowers, please make donations to a charity of your choice.
The Funeral Liturgy will be celebrated on Tuesday, November 26, at 10:00am at St. Norbert Parish 80 Rue St. Pierre Street with a reception immediately to follow at this location. Interment to follow in Glen Eden Memorial Gardens, 4477 Main St, West St. Paul.
Funeral Liturgy
10:00 am
Tuesday, November 26, 2019
St. Norbert Parish
70 St. Pierre Street
St. Norbert, Manitoba, Canada
Interment
Glen Eden Memorial Gardens
4477 Main Street
Winnipeg, Manitoba, Canada