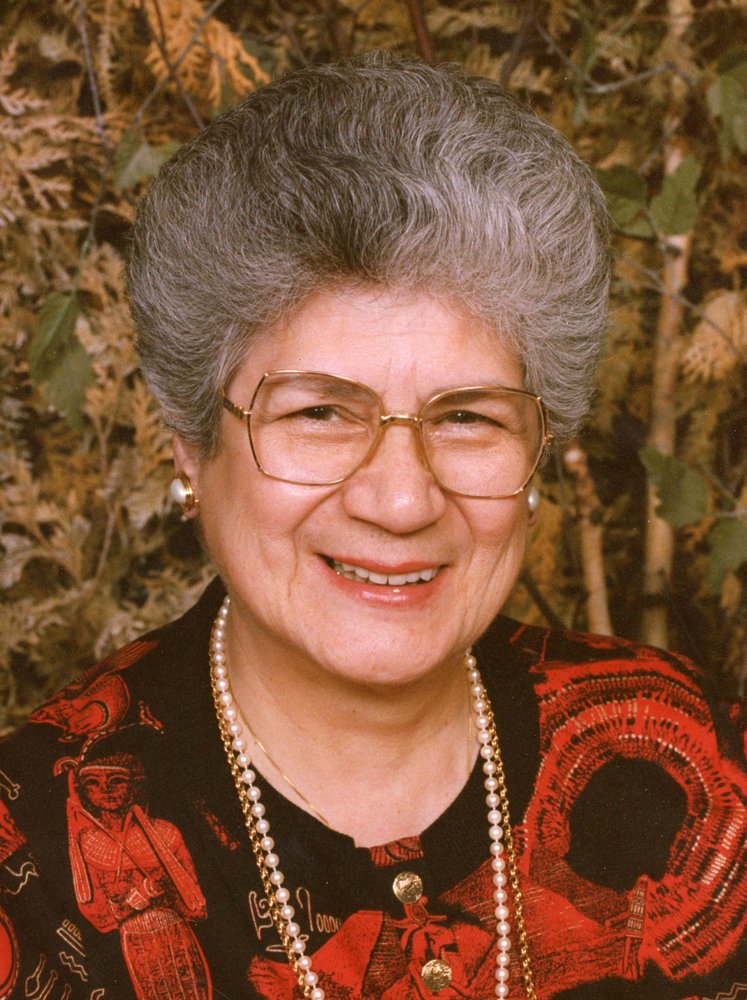 Obituary of MARY KELEKIS
MARY KELEKIS
Mary Kelekis has closed the last chapter of her life at the golden age of 94.
A life filled with great accomplishments and accolades for work in the community she was awarded the Order of Manitoba in 2000. It was a day of great pride for her.
From her early days as a student at Daniel McIntyre High School she was one of the driving forces to establish an Alumni club at the school. Her school friends called themselves "the Club Girls" and these friendships lasted a lifetime for all of them especially with Pat Campbell who was her friend from early days.
She began working with her family at Kelekis Restaurant and worked alongside her sisters Chryse, Sophie, Evelyn, Isabel and Becky and with support from her brother Leo. She devoted over 60 years to her work and was there right up until the closing in 2013 when Kelekis celebrated 82 years "in the chips" in its iconic location at Redwood and Main.
Over the years she was one of the founders of FOLKLORAMA in Winnipeg at the behest of Stephen Juba. Now, that is a permanent cultural tribute every year in our city to the diversity of its people. She served her church, St. Demetrios Greek Orthodox; as well by introducing G.O.Y.A. and her participation in the Ladies Philoptochos Society for many years.
One of her proudest achievements was service to the Board of Misericordia Hospital Foundation. She served in that capacity for over ten years and was awarded an Angel Award from the Foundation in 2013.
Mary was an avid sports fan and held Winnipeg Blue Bomber tickets for over 60 years as well as supporting both versions of the Winnipeg Jets. All her nieces and nephews loved to attend the games with her. She was a vocal and an enthusiastic fan.
She was devoted to her family and her siblings. Becky is now the only surviving sibling. She is also survived by the next generation: Jim and Barbra Pappas. Chrys Pappas and Kaye Dunlop, Melanie Hall, Barbara Hall and their children and grandchildren.
Mary could be as brusque as can be or as soft as a lamb there was no in between. It was her nature to be so and she will be remembered by many who crossed her path. Now she is at peace.
In lieu of flowers the family suggests donations to the Misericordia Foundation, CancerCare Manitoba or the St. Demetrios Greek Orthodox Church.
Prayer Service will be held on Thursday, September 12 at 7:00 p.m. at Cropo Funeral Chapel, 1442 Main Street. Funeral Service will be celebrated on Friday, September 13 at 11:00 a.m. at St. Demetrios Greek Orthodox Church, 2255 Grant Avenue at Shaftesbury Boulevard. Interment will follow in Brookside Cemetery, 3001 Notre Dame Avenue.
Prayers
7:00 pm
Thursday, September 12, 2019
Cropo Funeral Chapel
1442 Main Street
Winnipeg, Manitoba, Canada
Funeral Service
11:00 am
Friday, September 13, 2019
St. Demetrios Greek Orthodox Church
2255 Grant Avenue
Winnipeg, Manitoba, Canada
Interment
Brookside Cemetery
3001 Notre Dame
Winnipeg, Manitoba, Canada