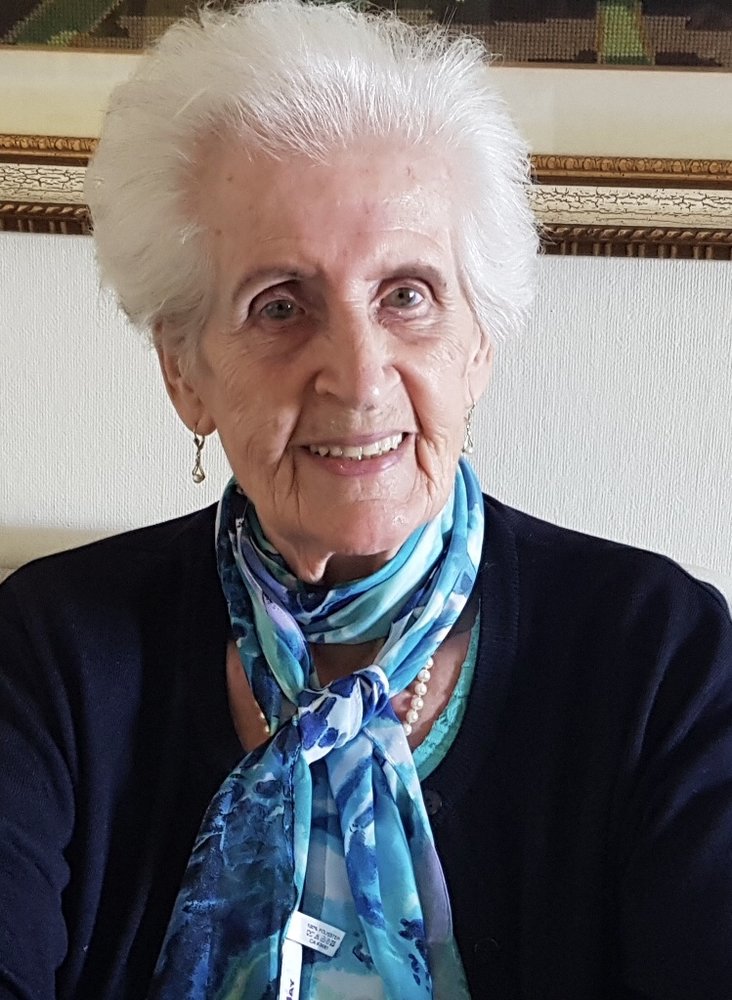 Obituary of HELEN LUISE LATZKITSCH
Helen Luise Latzkitsch
It is with deep sadness that we announce the peaceful passing of Helen on Monday, April 8, 2019 at Seven Oaks General Hospital at the age of 89 years.
Helen is survived by her children, Norma (Claus), Werner (Nancy), her grandchildren Kristyna (Daniel), Derek (Chantal), Sean (Melissa) and Troy (Theresa), as well as great grandchildren Mikaela, Ryder and Ryan. She also leaves to mourn her sister Herta, brother Otto (Gisela) and extended family in Canada and Germany. She was predeceased by her parents Emilie and Otto; stepmother Christina; granddaughter Kendra; Michael, father of Werner and Norma.
Mom immigrated to Canada, from Germany, in 1956. Her greatest joys in life were her children, grandchildren and most recently great grandchildren. She had a great passion and love of animals, especially dogs. During her life, she was involved with the Catholic Women's League at St. Joseph's R.C. Church and teaching German at the former St. Joseph's School. She was also, for a time, involved with the drama club at the German Society of Winnipeg.
The family would like to thank the staff at Seven Oaks General Hospital and extend a very special thank you to Dr. Tunji Fatoye for his genuine, loving care of our mother.
Memorial service will be held on April 12, 2019 at 11:00 a.m. at St. Joseph's R.C. Church, 355 Andrews St. at Mountain Ave., Father Bo officiating. A private family interment will take place at a later date.
In lieu of flowers, donations may be made to the Winnipeg Humane Society or a charity of your choosing.