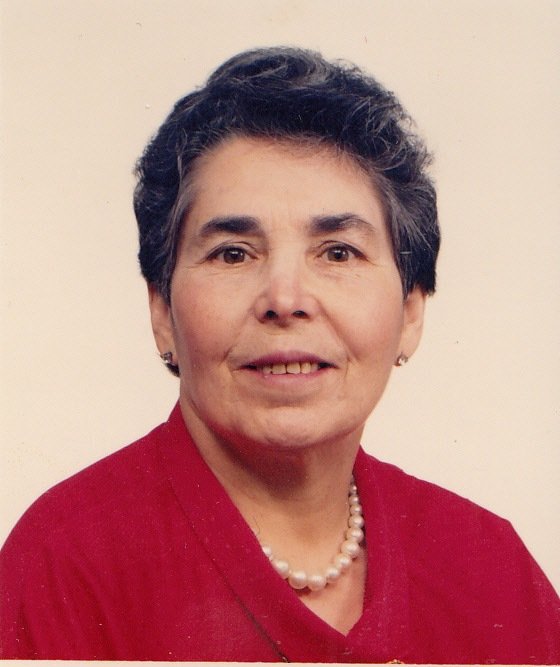 Obituary of MARIA EUGENIA PEREIRA MATIAS
Maria Eugénia Pereira Matias
July 16, 1922 - March 4, 2019
On Monday, March 4, 2019, Maria Eugénia Pereira Matias (née Vieira) passed away peacefully at the age of 96. Maria Eugénia was predeceased by her husband Marcolino dos Santos Matias, and her son José Pereira dos Santos (Tina).
Maria Eugénia is survived by five of her children Maria da Conceição Poppel (Joe), António de Jesus Pereira dos Santos (Inês), Manuel Vitalino Pereira dos Santos (Maria), Maria de Fátima Pereira dos Santos, and Mário Jorge Pereira dos Santos (Isabel); and grandchildren Cristina, Armando (Lin), Sylvia, Tania (Jason), Marla, Mark, Marco (Mandy), Natacha (Barry), Tiago, Ricardo (Catarina), Justin (Allison), and Nicole (Nelson); and many great grandchildren.
Maria Eugénia was born in Fátima, Portugal on July 16, 1922, and lived there with her husband and children until moving to Canada in 1960. She worked in Thompson for a few years before moving and settling to Winnipeg. She enjoyed being involved in the Portuguese Association of Manitoba, the Immaculate Conception Church and volunteered for many other church community groups throughout the city. She loved to sing and perform for her family and friends, especially when it was a song or story about her home town of Fátima.
The family offers a very sincere thanks to Doctor Miller, and St. Norbert Personal Care Home and staff.
Prayers will be held on Thursday, March 7, 2019 at 7:00 p.m. and Mass of Christian Burial will be on Friday, March 8, 2019 at 10:00 a.m., both at Immaculate Conception Church (181 Austin St N). Interment will follow mass on Friday in Assumption Roman Catholic Cemetery, 3990 Portage Avenue.
In lieu of flowers, donations can be made to the Immaculate Conception Church of Winnipeg.
A mãe vem pedir constante oração
Pois só de Jesus nos vem a salvação
(Hino Nossa Senhora de Fátima)