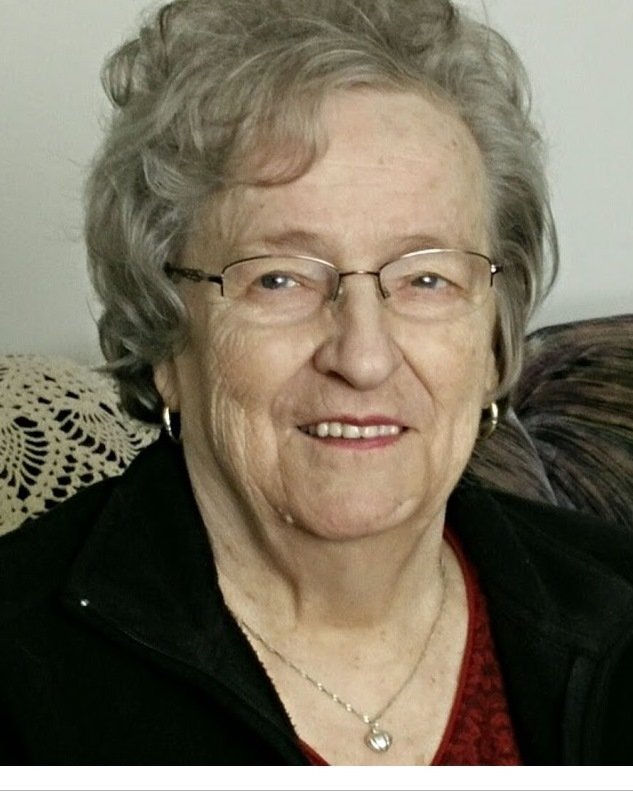 Obituary of JULIA NAWANKIEWICZ
JULIA NAWANKIEWICZ
(NEE WNUK)
February 3, 1938 – January 21, 2019

It is with great sadness and heavy hearts we announce the passing of our Beloved Mother Babcia, & Great Babcia Julia on January 21, 2019 at the age of 80 at Seven Oaks Hospital. She passed away peacefully with loved ones by her side.
Mom leaves to mourn her children: Felix (Irene), Veronica, Brenda (Clifford) and her one and only precious Granddaughter Hilary and her special Great Grand Twins Aaralynn and Jacob who she loved dearly, Sister Victoria Piotrowski, Sister-in-law Mary Wnuk along with numerous nieces and nephews and extended family and friends.
Mom was predeceased by her Beloved Husband Frank in 1972, Parents Peter and Maria Wnuk, Sisters Martha Dolynchuk and Frances Jegier, Brothers Joe Wnuk and Anton Wnuk.
Mom was born in Tolstoi, Manitoba and attended Bradley School. In later years she met Frank and they married in 1954. Mom always put our needs and best interest first. Family and friends meant everything to Mom. She worked for Winnipeg Old Country Sausage Ltd for 17 years. Mom was a member of the Holy Ghost Roman Catholic Church and Holy Ghost Fraternal Aid Society. Mom enjoyed gardening, flowers, playing bingo and going to the casinos. Mom loved her little dog, Bandit Jr. He followed her everywhere.
Prayers will be held at Cropo Funeral Chapel, 1442 Main Street, on Friday, January 25 at 7:00 p.m. Mass of Christian burial will be celebrated on Saturday January 26 at 10:00 a.m. at Holy Ghost Roman Catholic Church at 341 Selkirk Avenue with an oblate father officiating. Interment to follow in Holy Ghost Cemetery.
Please Lord, if there are Roses in Heaven, pick a bunch with loving care and place them in our Mother's hands to show her that we always care.
When I am gone, release me, let me go. I have so many things to see and do. You mustn't tie yourself to me with tears. Though you can't see or touch me, I'll be near and if you listen with your heart, you'll hear all my love around you, soft and clear. And then, when you must come this way alone, I'll greet you with a smile and say "Welcome Home."
WIECZNY ODPOCZYNEK RACZ JEJ DAC PANIE
Pallbearers are: nephews Jerry Wnuk, Maurice Dolynchuk and Gary Dolynchuk, Great Nephews Britt Phillips and Jaret Phillips and Son-in-law Clifford Skroopka.
Honorary Pallbearer Great Grandson Jacob Skroopka.