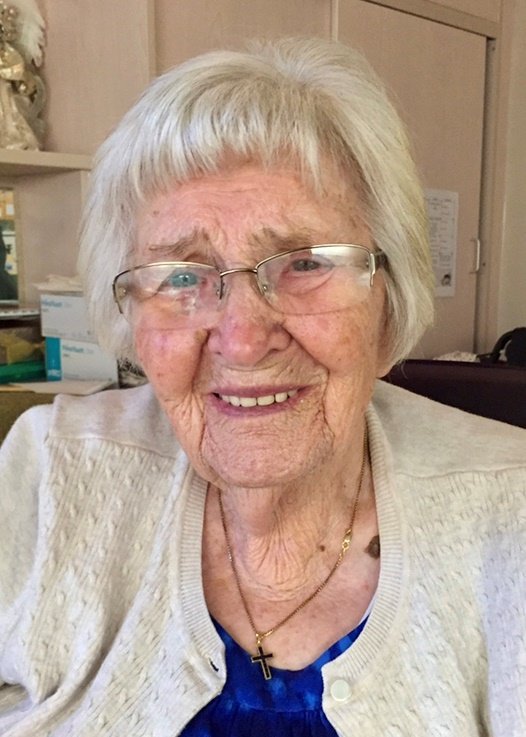 Obituary of EVA KISIL
September 1, 1921-December 2, 2018
It is through tears of sadness and with broken hearts, that we announce the passing of our dear Mother, Eva Kisil, on December 2, 2018.
Left to cherish her memory are Grace (Larry), Rodger (Gena), Phillis (Earl), eight grandchildren, 13 great grandchildren, and two great-great grandchildren, three step children and their spouses and grandchildren.
Her greatest joy was being surrounded by her family.
The family thanks staff at River Park Gardens. There are no words that can express how thankful we are that Mom was able to live out her last years surrounded by such caring, loving and compassionate staff.
Funeral service will be held on Thursday, December 6 at 10:00 a.m. at Cropo Funeral Chapel, 1442 Main Street. Interment to follow in Holy Family Cemetery.
You will be terribly missed, always remembered, and forever loved.
VICHNAYA PAM'YAT