1442 Main Street, Winnipeg, Manitoba
1800 Day Street, Transcona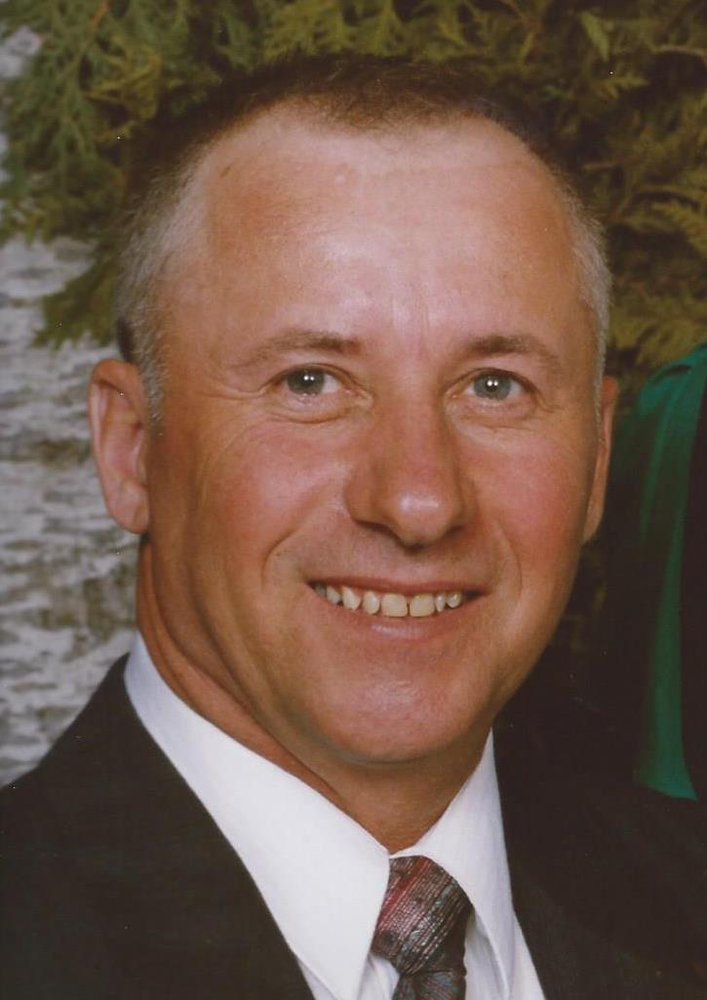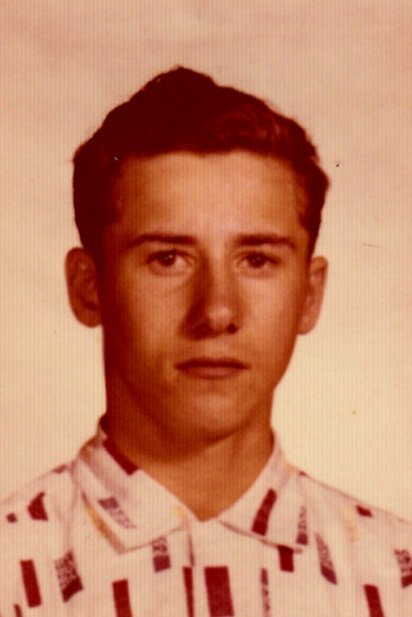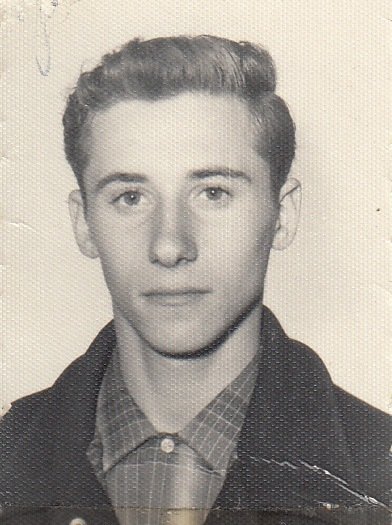 In Memory of
JOHN STEPANIUK
Thursday, November 1, 2018
Panakhyda
7:00 pm
Friday, November 9, 2018
Cropo Funeral Chapel
1442 Main Street
Winnipeg, Manitoba, Canada
Funeral Rite
10:00 am
Saturday, November 10, 2018
Cropo Funeral Chapel
1442 Main Street
Winnipeg, Manitoba, Canada
Interment
12:30 pm
Saturday, November 10, 2018
Sts. Peter & Paul Ukrainian Orthodox Cemetery
Rosa
Rosa, Manitoba, Canada
Order A Crystal Tribute
The Remembrance Store
Obituary of JOHN STEPANIUK
1941 - 2018
Unexpectedly, our beloved John passed away peacefully at his farm in Rosa, MB on Thursday November 1, 2018 with his devoted wife of 49 years, Anneliese, by his side.
Our Dad leaves behind his strength in his four children: John (Anita); Beverly (Donald Babey); Paul (Shanley); Mark (Megan).
Also left to mourn are Grandpa's eight grandchildren: Tyler Mandziuk; Makayla, Brookelyn, Aidan, Caybree, Asher, Ava and Hattie Stepaniuk.
He will fondly be remembered by sister-in-law Sophie Stepaniuk; brother-in-law Louis Tataryn; extended family of Angelika and Walter Sudfeld, Margo and Doug Wood and Margaret Edmunds; nieces Nancy (Ed) Holowaty, Sandra (Chris) Boutcher, Eleanor (Brent) Grabowski; nephews Stephen Stepaniuk, Phil (Judith) Tataryn, Michael Stepaniuk, Andrew (Jenny) Stepaniuk, Dr. Brian (Kristin) Tataryn, Glenn (Sherry) Stepaniuk; several great-nieces and nephews; many cousins from the Kohut and Stepaniuk families in Canada and Ukraine; close neighbours, business associates and dear friends.
John was predeceased by his parents Katherine and Stefan Stepaniuk; grandparents Anna and Wasyl Kohut; Hafia and Paul Stepaniuk; parents-in-law Elsa and Steve Lysak; sister Effie Tataryn; brothers William, Peter and Roman; sister-in-law Elsie Stepaniuk; nieces Sharon and her husband Earl Firth, Tammy Stepaniuk and Bhupi Basran; extended family Jeanette and Sam Babey and Tom Edmunds; many aunts, uncles and cousins from both the Kohut and Stepaniuk families.
John was born at the Vita & District Health Centre in December of 1941. He was the fourth of six children born to Katherine and Stefan Stepaniuk from Rosa, MB.
He grew up on the family farm where playing guitar, competitively playing volleyball over the clothesline, laughing loudly during lots of card games and brotherly teasing and joking with his sister Effie brought so much joy to his life. For weekend entertainment, he would play in a hardball league for the Rosa and Senkiw baseball clubs.
John's fond memories of his grandmother, Anna Kohut, were that she would give him and his cousins peppermint candies when they visited Uncle Dan Kohut's general store in Rosa.
He recalled Auntie Mary Bylo driving a carload of the Kohut family from Rosa to hoe sugar beets near the Altona area from sunrise to sunset so they could earn extra money. He also spoke about how Matka and John Korotash would come over to his parents' home at least once a week for a visit to keep in touch.
John would often help his Uncle Wasyl Stepkiw on his farm and was caring and compassionate to him during his elderly years.
His early school years were attended at Baskerville School in Rosa and Iberville School in St. Malo where John reminisced about playing football with the neighbouring farm boys.
After completing Grade 9, John moved to Winnipeg to complete his education at Isaac Newton, Sisler and St. John's High Schools. He fondly recalls living with his brother Peter at 435 McGregor Street in Winnipeg where they "even cooked their own meals". The following year, he lived with his childhood friend Peter Paley at 130 Aikins Street in Winnipeg. They would walk to Sisler High School so they could save their money instead of paying for bus fare.
During his youth, John enjoyed working on the family farm. He especially liked to help drive the team of horses to rake hay. When farm technology advanced, John loved driving tractors to help plant and harvest the grain and hay crops. At an early age, he often helped his Uncles Pete and Dan Kohut tend cattle, which he loved so dearly. It was during that time that he was able to understand the instinct and behaviour of livestock which was crucial to continue his life-long career. He had devoted care and compassion to his farm animals, always making sure all were fed and watered.
John realized that farming was his destiny and purchased a half section of land in 1962 and continuously farmed it for over 56 years. John operated a mixed grain farm and raised Purebred Hereford cattle under the name Caledonia Hereford Ranch. In 1980, John was innovative by diversifying into the bison industry under the name Manchester County Bison Ranch until 1997. His farm was one of the few in Manitoba to raise bison during that time.
John's true career passion was "To Protect and to Serve". At the age of 21, he joined the Frontiersman and worked throughout various communities in the Interlake area, at the Morris Stampede, the Selkirk Regatta and the Beausejour 500 Race to Minneapolis. In the summer of 1967, John was also in charge of the Frontiersman reporting daily to the RCMP detachment in Grand Beach, MB.
In 1968, John became a proud member of the Altona Police Service and put his life on the line every single day without hesitation. In Altona, he gained the trust of many of the local residents and was known for his dedicated and honest work ethic.
On April 26, 1969 John married the love of his life, Anneliese, formerly of Dufrost, Manitoba at the All Saints Ukrainian Orthodox Church in Winnipeg, MB and they settled in Altona, MB. John's love for Anneliese was solid and unbreakable. They worked together as a team, always at each other's side through good and bad times, their love is everlasting.
John and Anneliese would travel on weekends and on his days off from Altona to Rosa, where they would help his mother Katherine and brother Roman on the homestead farm. John recalled that brothers William and Peter would spend many countless weekends and summers helping him with seeding and harvest.
In 1971, John and Anneliese moved to Rosa, Manitoba where they continuously lived for 47 years while raising their four children: John Jr., Beverly, Paul and Mark.
John loved involving his children on the farm, they would sit on his lap as he drove the grain truck and tractor or helped feed the livestock. It was on the farm, through example, where he taught them how to be compassionate for all life, how to work with integrity, respect and dedication.
When he did any job, it always had to be done just right, with perfection. John would often say "if you are going to do something, do it right the first time". He always taught his children to treat people with respect, kindness and love. In their eyes, he was their "Super Dad", never afraid of anything.
After working full time, John would come home to the comfort of Anne's homemade cooking, baking and fresh coffee. He always enjoyed family time at the kitchen table while sitting in his favorite seat. Dad always found time to talk with his children about their day or future plans before heading back outside to work countless hours on the farm.
In addition to farming full time, John worked a variety of jobs for Manitoba Highways Department, CNCP Telecommunications, Manitoba Sugar Company, Marvin Windows & Doors in Warroad, Minnesota, Biovail Corporation in Steinbach, and seasonal work at Crystal Sugar, in North Dakota.
John and Anneliese spent many volunteers hours raising funds to build the Shevchenko Ukrainian Centre in Rosa, MB. In 1984, he had the rare honour of receiving a blessing from Pope John Paul II at the Ukrainian Catholic Metropolitan Cathedral of Sts. Vladimir and Olga in Winnipeg, MB.
John's motto was "work hard, play hard". He always looked forward to and thoroughly enjoyed the annual summer family picnics on the farm. Playing volleyball, baseball and cards are examples of when the "Competitive Stepaniuk" character was often seen.
He loved nature and the outdoors. John made sure that his hummingbird feeders were full and the blue jays that visited him daily had seed. His manicured yard was like a park, where he meticulously cared for the trees and grass.
John was a numbers man, he loved the challenge of completing his daily Suduko puzzles and had many happy times playing cribbage and cards.
Baseball was John's favorite sport and curling a close second. He had lots of fun with his sons on their annual trip to Minneapolis to see the Toronto Blue Jays. In 2012, John and his brothers William and Peter loved their afternoon at Shaw Park watching the Winnipeg Goldeyes, listening to them talk about the game was priceless. John enjoyed numerous conversations about sports, weather and daily activities with his brothers, William and Peter.
John will fondly be remembered for the love he had for his family and the kindness he showed others which was unconditional.
Grandpa's joy was spending time with his eight grandchildren and you could see the pride in his eyes and smile. He looked forward to the many family gatherings we celebrated. In the springtime, he would take the grandchildren out to see the baby buffalo. His grandchildren were the only ones who could get away with sitting at his chair at the kitchen table.
He loved watching their many sporting events which included hockey, soccer, baseball, gymnastics and dance. If the grandchildren's team lost, he would be sure to say to them "your team could have won, if the coach played you more". He loved to play sports, board and card games with his grandchildren.
Anytime watchful eyes were needed for the grandchildren, Grandpa and Grandma would drive to their homes, bringing a cooler full of food to stock the fridges and freezers.
Grandpa enjoyed taking his grandson Tyler hunting and was very proud when Tyler got his first deer. He always wanted to know after each hunting and fishing trip if Tyler "Got the Big One".
Makayla always remembers her Grandpa proudly watching her play sports and dance.
Brookelyn will always remember his laugh, often laughing until he cried and when he and Grandma would come to cheer her on at hockey and baseball games.
Aidan will miss playing games with Grandpa, the quad and tractor rides and Grandpa coming to cheer him on.
Caybree always loved cuddling with Grandpa on his recliner chair and going for rides together on the quad and tractor.
Grandpa and Asher went hunting this past spring for gophers and when they were successful, he was very proud of Asher. He loved playing catch outside with Grandpa too.
Ava will always remember Grandpa's humour, playing Monopoly with Grandpa and going on the quad and tractor.
Hattie remembers picking Saskatoon berries together at the farm and going on the quad to look at the baby bison.
These are memories they will always cherish forever.
It is with heavy hearts that we have to say goodbye…for now.
You never looked for sympathy, even through your aches and pains, never complained and assured us that everything was alright. You often said that a positive attitude is one of the most important strategies in life.
We will miss so many things about you, especially your smile and laughter. We know you will always watch over us, protect us and love us. Your eternal memory will live in our hearts forever.
Rest in peace, until we meet again.
A heart of gold stopped beating.
hard working hands went to rest,
God took you home to prove to us,
He only takes the best.
Heartaches in this world are many,
but losing you was worse than any.
It will be lonely here without you,
we will miss you more each day,
for life will not be the same for us,
since you have been called away.
We will always remember the way you laughed,
the way you walked and smiled,
all the things you did for us,
will be with us all the while.
You always did your best,
your heart was true and tender,
you lived your life for those you loved,
and those you loved will always remember.
For those who wish, donations can be made in John's memory to the Manitoba Down Syndrome Society, a charity he held close to his heart.
Panakhyda will be sung on Friday November 9, 2018 at 7:00 p.m. at Cropo Funeral Chapel, 1442 Main Street. Funeral Rite will be held on Saturday November 10, 2018 at 10:00 a.m. also at the Chapel, with viewing prior to the services. Interment to follow at Sts. Peter and Paul Ukrainian Orthodox Church Cemetery in Rosa, MB.
Vichnaya Pam'yat! Memory Eternal!
Share Your Memory of
JOHN
Who We Are:

Cropo Funeral Chapel was founded in 1957. We are an independent family-owned funeral service and cremation provider.

Our Locations:
1442 Main Street
Winnipeg, Manitoba
R2W 3V7 Canada
(204) 586-8044
1800 Day Street Transcona
Winnipeg, Manitoba
R2C 1E8 Canada
(204) 224-8044
Proudly Serving:

Proudly Serving the Communities of Winnipeg, surrounding area, and the communities of Manitoba.
Contact Us:

Phone: (204) 586-8044
Toll Free 1-888-586-8044
Email: info@cropo.ca
Phone: Transcona: (204) 224-8044