1442 Main Street, Winnipeg, Manitoba
1800 Day Street, Transcona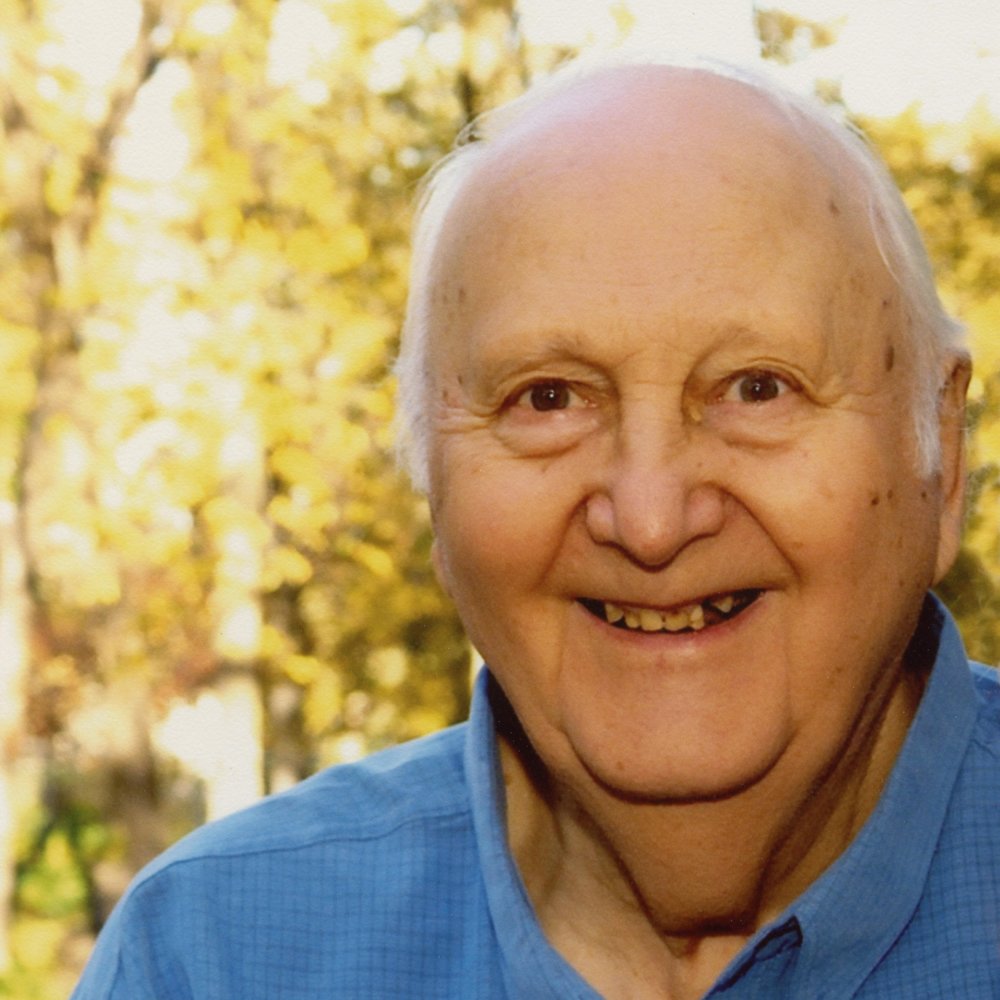 In Memory of
MICHAEL JAMES HNATISHIN
Monday, October 8, 2018
Plant a Tree
Send Flowers
memorial service
11:00 am
Monday, October 15, 2018
St. Michael's Church, Cooks Creek
Cooks Creek
Cooks Creek, Manitoba, Canada

Get Directions
Order A Crystal Tribute
The Remembrance Store
Obituary of MICHAEL JAMES HNATISHIN

Michael James Hnatishin
Sept. 29, 1927 - Oct. 8, 2018
After a full life of 91 years Michael passed away on Thanksgiving Day.
Born into a family of Polish and Ukrainian immigrants, Michael was the 4th of 5 boys and the first to be born in Canada, on the farm on Garven Road. He was predeceased by parents Jakob and Anna, and brothers Andrew Henry (Mary), John, Steve (Olga), and Leonard Carl. Michael is survived by his wife Marlene (nee Stelmaschuk), children Anthony and Theresa, numerous brothers-in-law and sisters-in-law, and many nieces and nephews.
Michael was a hard-working and resourceful man that took care of his family and always made time to help those around him. Whenever something was needed, he would figure out how to create it, fix it, or solve the problem; from building a fence, garage or barn, to fixing the truck, to making angel wings for a daughter's Halloween costume, or a display board for a science fair project. Growing up on the farm taught him the value of hard work, the importance of living within one's means, and gave him opportunities to use his resourcefulness to handle whatever situation he encountered, like how to save his pet cow when she was choking or how to pull porcupine quills out of his dog's face (everything turned out okay).
Michael told wonderful stories about his life and always remembered to include the tiny details that helped you share the experience of what it was like to be in that moment. He spoke about walking home in Windsor after the night shift in the early morning fall mist, passing through the maple trees and listening to the soft flap of each enormous leaf as it fell to the pavement. He told stories about the crisp sound of the sleigh bells in the still winter air as his family rode to church when he was a child, and he spoke with quiet awe and remembrance about the way the city lights of Detroit sparkled across the river in the darkness the first time he saw them when he arrived in Windsor as a young man.
He was quick witted, honourable, and followed through on his promises without delay. He was a man of few words who enjoyed reading to learn new things and never raised his voice but still made it clear to everyone when he was dissatisfied.
Never one to be idle, Michael had numerous jobs throughout his life, sometimes several at once. He worked the family farm on Garven Road, he was a janitor at the local school with his brothers, on weekends and in the summer he caddied from the age of 8, worked as a farm hand and later on a construction site building houses, he was a pinsetter at a bowling alley during college, and cut down trees near the Ontario border. During his time in Windsor, he worked on a vehicle assembly line for GM, as a janitor at a hospital, and at National Auto Radiator where he assembled gas tanks for tractors. After returning to Manitoba, he bought a farm which he worked while also employed at Griffin Wheel and Canadian National Railway (CNR), the latter of which he made his career. Michael started working at CNR as a fireman shovelling coal in steam engines and, always looking to improve his situation, he studied and became a locomotive engineer, the job that would suit his fastidious nature and one he would hold for 24 years until his retirement. Perhaps his 35 years working for CNR made him beyond punctual, having lived his life by the clock in an era when communication was not easy.
When he wasn't working for CNR he was busy working at home, first on the farm and later in Winnipeg, improving and maintaining the property and tending to his large vegetable gardens. He grew far more than a family of 4 could eat and always gave the excess to family, friends, and Winnipeg Harvest because food could not be wasted.
Though he rarely made time to enjoy himself, he loved playing golf, and watching sports. Michael loved dogs and spoke with great affection about his pet dogs; in his later years he enjoyed playing fetch with Buddy who never failed to bring a smile to his face.
Michael had a remarkable memory, remembering decades old events with incredible clarity and detail; not only could he tell you which roads he took on vacations 50 years earlier, he could tell you where he stopped for gas and what he spoke to the attendant about.
He handled aging gracefully, accepting physical limitations without complaint and often joking about what he could no longer do. Michael told us he had no regrets in life and asked that instead of mourning his loss, we remember him and his life.
A memorial service will be held at St. Michael's Roman Catholic Church in Cook's Creek, MB at 11:00 am on Monday October 15, 2018.
In lieu of flowers, donations may be made to the charity of your choice.
Share Your Memory of
MICHAEL JAMES
Who We Are:

Cropo Funeral Chapel was founded in 1957. We are an independent family-owned funeral service and cremation provider.

Our Locations:
1442 Main Street
Winnipeg, Manitoba
R2W 3V7 Canada
(204) 586-8044
1800 Day Street Transcona
Winnipeg, Manitoba
R2C 1E8 Canada
(204) 224-8044
Proudly Serving:

Proudly Serving the Communities of Winnipeg, surrounding area, and the communities of Manitoba.
Contact Us:

Phone: (204) 586-8044
Toll Free 1-888-586-8044
Email: info@cropo.ca
Phone: Transcona: (204) 224-8044