1442 Main Street, Winnipeg, Manitoba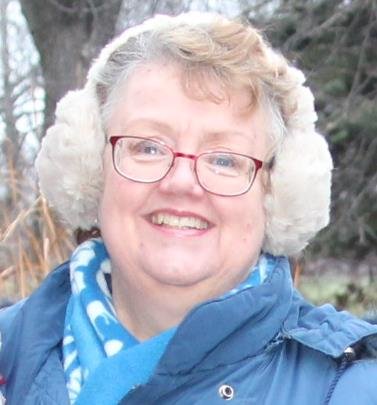 In Memory of
MARLENE COLSON
1956 - 2018
Obituary of MARLENE COLSON
MARLENE COLSON
Marlene Colson passed away Saturday March 10 at the Asper Center in Winnipeg with her family at her side.
Marlene was born November 10, 1956 in Macklin Saskatchewan to Norman (deceased) & Mary Colson.
She met her husband Richard Kruszynski while working together at the Café 100 in the Centennial Concert Hall. They married and had three children who she loved very much, sons Dixon and Marlon and a daughter Lauren. They lived in Kenora Ontario, Winnipeg and Carman Mb where they owned and operated the Golden Star Motel. Marlene worked for various social services organizations, Winnipeg Child & Family Services, Kenora Family Resource Center and most recently Champlain Day Care. She really enjoyed her interaction with the children, making crafts and playing games. She also enjoyed gardening, sewing, crafting, and making jewelry. Traveling was also one of her loves; Marlene did get to Africa with Canada World Youth and England with her mother Mary. She also had various trips to USA and Mexico; especially enjoying her weekend trips to Grand Forks & Fargo ND. She loved animals and especially her dog Scooter who brought her much joy and love.
She also leaves behind her brother Barry Colson wife Doris and 2 nieces Ashley & Brittany, also in laws Debora & Rocky Chaika and numerous cousins & aunts.
'Stop all the clocks, cut off the telephone
Prevent the dog from barking with a juicy bone.
Silence the pianos and with muffled drum,
Bring out the coffin...let the mourners come.
Let aeroplanes circle, moaning overhead,
Scribbling on the sky the message: She is Dead.
Put crepe bows 'round the necks of public doves,
Let traffic policemen wear black, cotton gloves.
She was my North, my South, my East, my West.
My working week and my Sunday rest.
My noon, my midnight, my talk, my song,
I thought love would last forever: I was wrong.
The stars are not wanted now, put out every one.
Pack up the moon and dismantle the sun.
Pour out the ocean and sweep up the wood,
For nothing now can ever come to any good."
Funeral Service will be held at Cropo Funeral Chapel, 1442 Main Street on Friday, March 16, 2018 at 10:00 a.m.
Who We Are:

Cropo Funeral Chapel was founded in 1957. We are an independent family-owned funeral service and cremation provider.

Our Location:

1442 Main Street
Winnipeg, Manitoba
R2W 3V7 Canada



Proudly Serving:

Proudly Serving the Communities of Winnipeg, surrounding area, and the communities of Manitoba.
Contact Us:

Phone: (204) 586-8044
Toll Free 1-888-586-8044
Email: info@cropo.ca