1442 Main Street, Winnipeg, Manitoba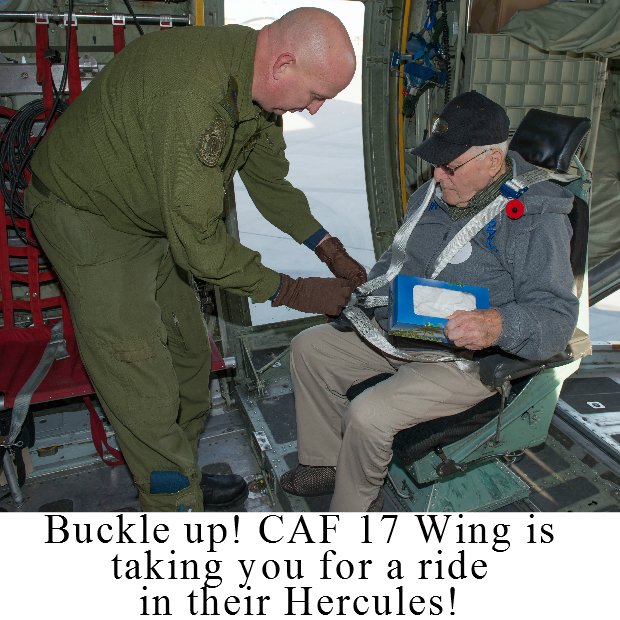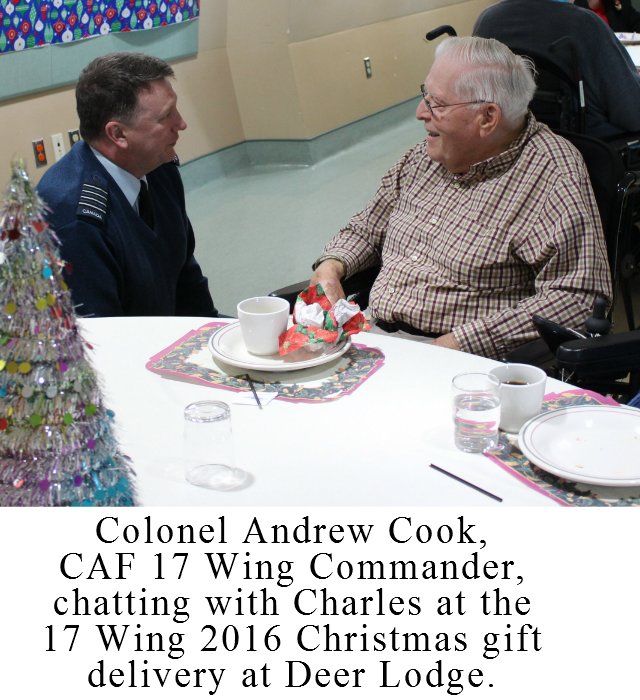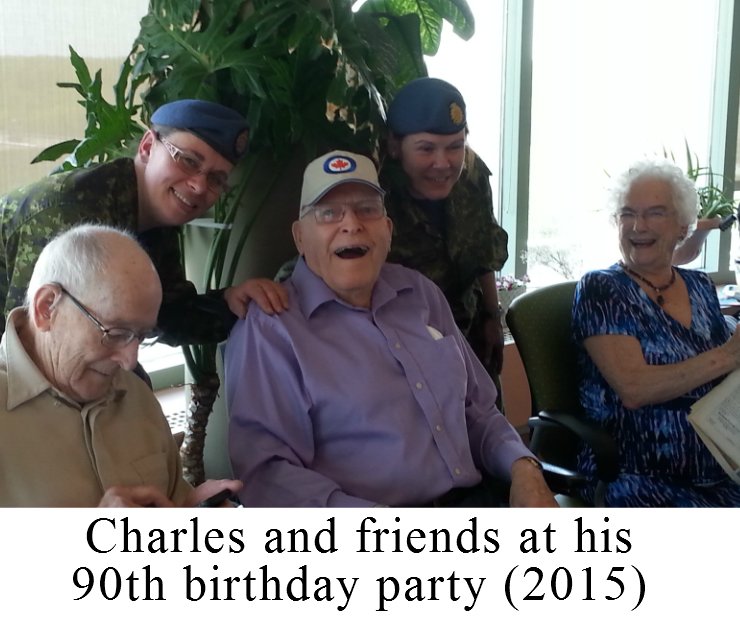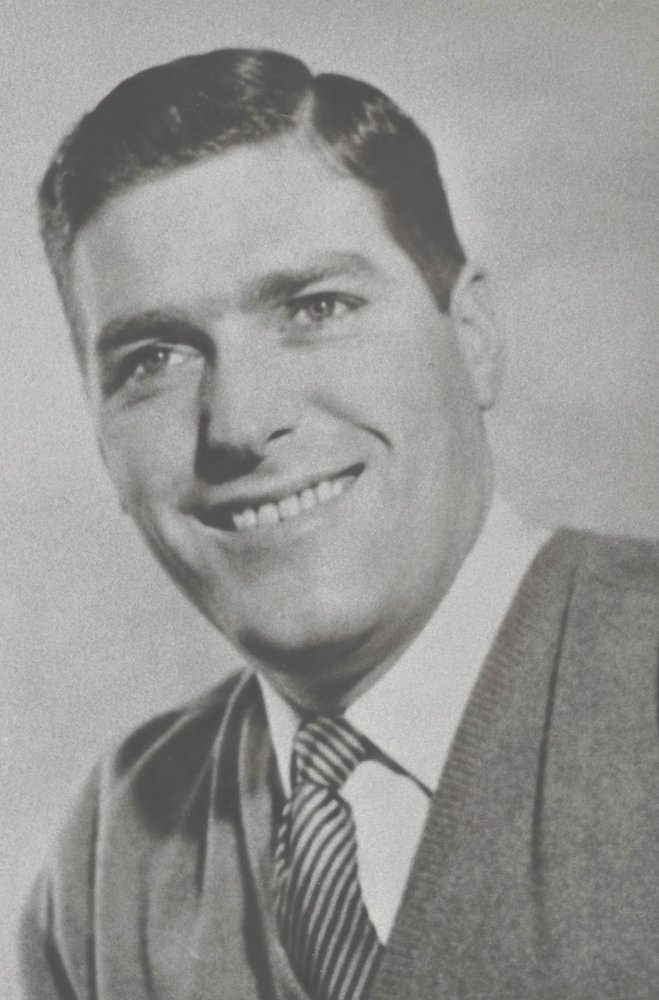 In Memory of
CHARLES WILLIAM YULE
1925 - 2018
Obituary of CHARLES YULE
Charles William Yule (passed March 6, 2018)
"Oh! I have slipped the surly bonds of earth…."
The first part of this obituary was written by Charles. Charles William Yule was born on May 23, 1925. He was the youngest child and only son of Charles Guthrie Yule (1952) and Hilda Victoria Montgomery (1965). He was pre-deceased by his parents and two older sisters, Dorothy Victoria (2003) and Ruth Margaretta (1999). He is survived by two daughters, Shirley Anne and Pamela Victoria, and nephews and niece (by birth order), Gary Yule, Mary Ann Gilmour (nee McCreary), Michael McCreary, and Andrew McCreary. He is also survived by many members of (wife), Jeanette Stadnek's family-there are too many to list, but each one held a special place in his heart.
During World War II, Charles enlisted in June, 1943 with the RCAF, serving with RAF Squadron 192, 100 Group, as a mid-upper air-gunner. He returned home to Canada in February, 1946 — eight operations short of receiving the coveted 'Ops Wing' (30 being the required number to qualify).
Charles began his work career with CNR Purchasing Department in 1942. Following his war service, he attended one year of Business College and then returned to the CNR in 1947. In late 1951 he accepted employment with the Canadian Department of Transport and worked there for 11 months. In October, 1952, he was pleased to accept a position with the Pine Falls Manitoba Paper Company, which was absorbed by Abitibi Paper Company shortly after he started there. He worked there 34 years before retiring in 1986.
Shortly after arriving in Pine Falls, Jeanette Stadnek, who had accepted a secretarial position with Abitibi, also accepted Charles' advances of courtship. In 1955, she took on the challenge of marriage to Charles and they remained together until her passing in 1994 (having reached six months into their 40th year together). In 1997, a lonely Charles departed the Pine Falls area and returned to his Winnipeg roots in Elmwood/East Kildonan, enjoying new and renewed friendships with school chums at the Every Second Tuesday Breakfast Club and activities at the Good Neighbours Active Living Centre.
As Charles' contribution to his obituary was written some time ago, this is not quite the end of the story. His daughters now take up the pen to close the final chapter. Charles lived independently until 2014, when he took a fall in his home and was unable to recover sufficiently to live alone. He moved to long-term care at Deer Lodge Centre in early 2015, where he resided until his passing on March 6, 2018. The family extends thanks to the hard-working staff on the floor at Deer Lodge who tended to his daily needs and care. Special thanks to Charles' long-time personal companion during his Deer Lodge stay, Colleen Molter, who was a loving and much-loved 'best friend' to Charles, and joined Shirley and Pam at his bedside during the hours leading up to and at the time of his passing.
Charles was a founding member of the Ex-Air Gunners Association, which operated from 1983 to 2007 and worked to reconnect in fellowship those who served their country by strapping themselves into powered machine gun turrets on heavy bombers, being the first and last line of defense and offense in dangerous combat bombing operations over occupied Europe. The Association built an impressive library of newsletters which served to locate and reconnect fellow Air Gunners and also contained recollections and stories of first-hand gunner experiences. An electronic library of the Short Bursts newsletters is housed at the Brandon Commonwealth Air Training Plan Museum and can be found at: http://www.airmuseum.ca/mag/.
Charles was also a loyal supporter of Halifax 57 Rescue (57rescuecanada.com), a not-for-profit organization dedicated to preserving and honouring the invaluable, but often under-rated, role of the Handley Page Halifax bomber aircraft in World War II. The 'Hali' faithfully carried Charles' crew out on their dangerous sorties and back again. His passion for the work of Karl Kjarsgaard, Executive Director and Project Manager of 57 Rescue, was undying. When he could no longer read Karl's progress reports, Charles brightened whenever Pam or Shirley read Karl's recent news of Hali-rescue progress. No greater memorial to Charles could be made if, in lieu of flowers or cards, anyone wishing to honour Charles' memory and service to his country would make a Hali-rescue donation (https://fundrazr.com/417498). Charles was one of the last of his Air Gunner kind in Canada. His family extends sincere gratitude and respect to all veterans - past and present.
The family is planning a small service to inter Charles' ashes, to rest beside Jeanette, in summer, 2018. Please contact the family through Cropo Funeral Chapel if you wish to be notified of the date and time.
Who We Are:

Cropo Funeral Chapel was founded in 1957. We are an independent family-owned funeral service and cremation provider.

Our Location:

1442 Main Street
Winnipeg, Manitoba
R2W 3V7 Canada



Proudly Serving:

Proudly Serving the Communities of Winnipeg, surrounding area, and the communities of Manitoba.
Contact Us:

Phone: (204) 586-8044
Toll Free 1-888-586-8044
Email: info@cropo.ca