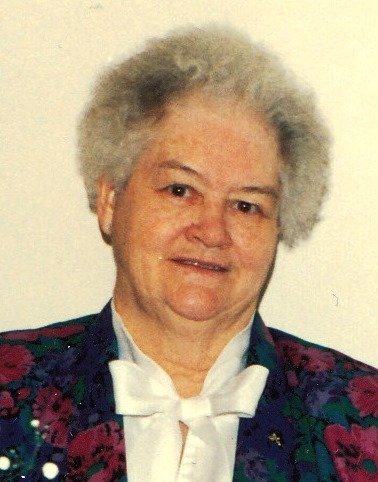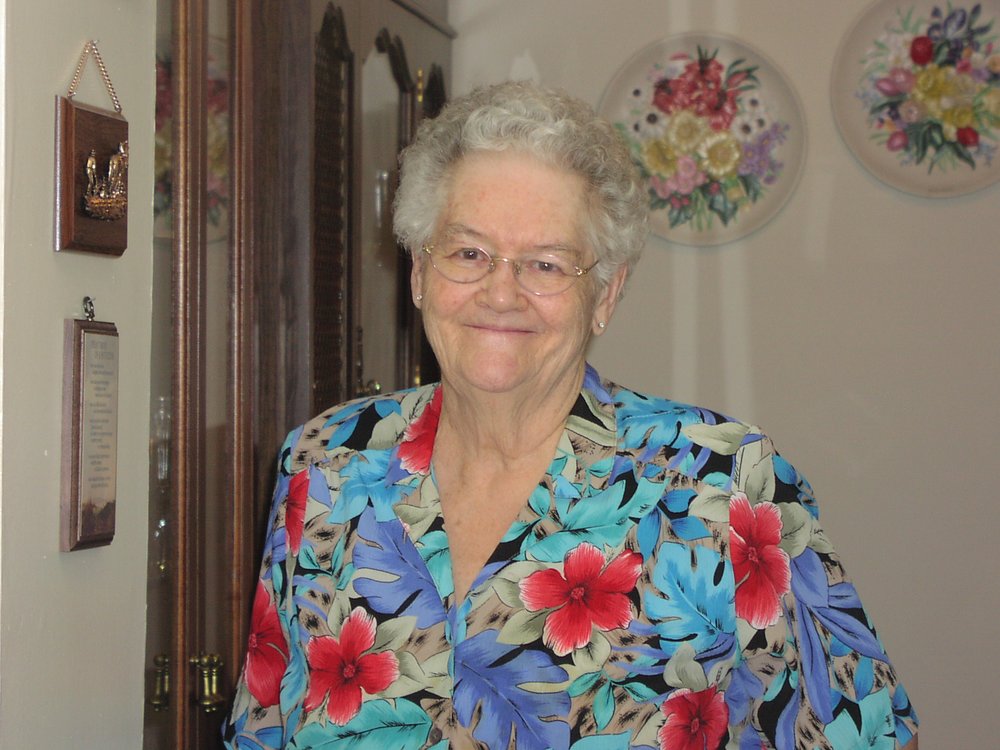 Obituary of ADELINE GRANTHAM
Adeline Jean (Thomson) Grantham
Born: March 16, 1921
Passed: March 3, 2018
It is with great sadness that the family of Adeline Jean Grantham announce her passing on March 3, 2018 at the age of 96 years old.
Mom will be lovingly remembered by her four children Don (Joyce), Ken (Faye), Terry (Bev), and Doug (Darlene). Mom was extremely proud and adored her 10 grandchildren, Brian (Debbie), Bonnie (Dean), Sheri (Ken), Tracey (Alastair), Lindsay (Kris), Brent (Betty), Robyn (Geoff), Darrell (Richelle), Dwayne (Dionne), Dennis (Amy), 21 great grandchildren and 1 great-great grandchild.
Through the years Mom always made sure she continuously kept in contact with numerous cousins, nieces, nephews, extended family members and dear friends.
Mom was predeceased by her loving husband (Garland), two brothers (Bob and Bill), sister (Beatrice) and sister-in-law (Audrey).
Mom was born in Golden Stream, Manitoba, the oldest child of Sadie and Bob Thomson. She attended Elwood School and lived 3 miles from her husband Garn who she married in November 20th, 1940. Mom took her role as a wife, mother and grandmother very seriously. As a mother she strived to make her four boys feel loved and cared for every single day. Her goal was to make them feel special and know that they were part of a loving family. She loved to bake, cook, and preserve a variety of fruits, vegetables and meats. For many years Dad and Mom spent countless hours growing and harvesting a robust garden that fed many family and friends. Her knowledge in the culinary arts and gardening won her many awards at the horticultural society. No one could bake cinnamon buns, pies and chocolate cakes like Mom.
For years she was a member of the Bourkevale Ladies Auxiliary where she established lifelong friendships and got to know the larger community in which she lived. She was also a member of the St. James Legion, Branch #4 for over 40 years and loved to visit and play cards with long time friends.
Mom's ability to captivate people was amazing. Often she would meet someone for the first time and they would walk away saying "what a gentle and kind soul she is." Her soft nature and understanding disposition kept her family close and earned her many friends over the years. Visitors were constantly stopping by for tea, baking goodies and good conversation. There were so many visitors it was hard to keep track, but Mom did keep track and visitors were asked to jot a few words in her guest book. She had many guest books over the years. Even at 96 years of age, no matter where she lived, she still possessed the ability to make new friends. As she aged and visits declined the telephone became her main communication tool. She continued to spend hours contacting and conversing with family and friends. Mom lived a long and worthy life, she will be deeply missed by her family and the many friends who knew her.
The family would like to thank Dr. Elin Bergman and Dr. Pat Harris who cared for her medical needs for many years, and the Grace Hospice team who provided her last 15 months of care. A special thanks to Rhonda, Gail, June and Carol for their countless hours of care when family could not be there.
A celebration of Adeline's life will be held 11:00 a.m. on Saturday, June 2, 2018 at Cropo Funeral Chapel, 1442 Main Street, Winnipeg Manitoba. Interment of her ashes will be held in Gladstone Cemetery, MB on June 3, 2018 at 2:00 p.m.
Memorial donations in memory of Adeline can be made to Gladstone Cemetery, Box 150, Gladstone, Manitoba, R0J 0T0.