1442 Main Street, Winnipeg, Manitoba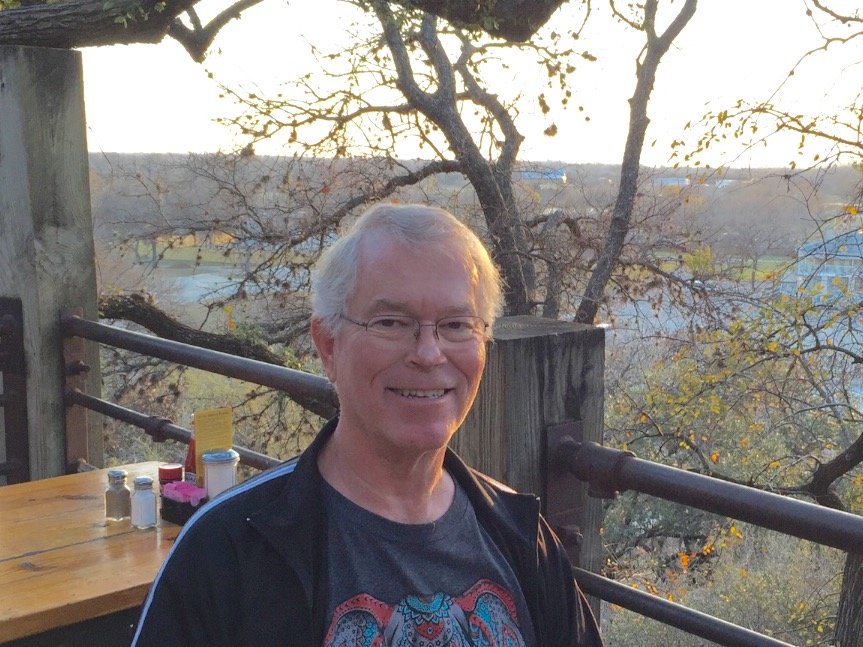 In Memory of
GERALD ALAN EPP
Wednesday, January 31, 2018
Obituary of GERALD ALAN EPP
GERALD ALAN EPP
July 25, 1948 - January 31, 2018
On the morning of Wednesday, January 31, 2018, Gerry passed away in his sleep with his wife Linda by his side. A great dad, a great husband, a great friend and a great Toyota Yaris (Tristan-talk for Grandpa...Nobody knows why.)
Gerry was a man of integrity and conviction. In the words of his friend and colleague, "What you see is what you get." There were no airs, no bluster, no pretence. If he didn't understand something, he said so. If he was able to help, he did.
Gerry did not tolerate dishonesty or deceit in himself or others. Everything he did was in a quest to make the world a better place. That's what made him such a good Police Officer-his goal was to serve and protect, not catch and punish. To him, that was the consequence of wrongdoing, but his job was to improve the state of the world in order to prevent tragedy and heartache. His role in Community Policing helped him to achieve that goal in a manner more satisfactory to him.
That same generosity and sensitivity extended to his personal life. Gerry was the person you called if you needed to be picked up from the airport 3:00 a.m. or help with a building project or directions to anywhere. (G.P. Epps to the rescue!) He was the one who invited people for drinks and dinner and to stay overnight even if he was tired or not feeling well.
Gerry was a man of his word. If he promised to pick you up, or to shop for groceries and prepare meals for parties or to contact people for a party, you could rest assured that it would be done. He was a planner; he made lists and prepared menus and made phone calls and arranged meetings.
You might think all of these grandiose qualities would make for a pretty boring person; quite the opposite.
He planned the details because he loved the parties!
For the past 16 years, with a couple of notable exceptions, life WAS a party. Family, friends, food and fun were what guided Gerry's life.
He never forgot a birthday or an anniversary. He baked bread, made soup, seared roasts and barbequed the best steaks-all for family and friends. That was his fun -eating and drinking and laughing and joking were his great joy.
Birthday parties, family parties, Christmas dinner with Andrew and Brigitte, Carrie and Kris and Gerry's brother Ernie and his wife Bette, wine and cheese parties, poker parties, barbeques, Canada Day parties - any occasion quickly became a party, complete with interesting noses or aprons or hats.
Travelling was part of the fun. Mexico, Hawaii, Tucson, Niagara Falls, Greece, Portugal, Turkey, New Braunfels - he loved them all. But the best trips were with family - to Kelowna with Carrie on one trip; with Lorinda, Tristan and Isabel on another and with Lisa, Stephen, Sydney and Allison on another. To Cuba with the grandchildren and then several trips to Wisconsin Dells and that fabulous trip to Disneyworld!
Gerry chose not to have a memorial service. He planned his final party himself to occur later in the spring when some of his friends get back from their winter holidays. Flowers are gratefully declined. If you so wish, donations may be made to a charity of your choice.
Who We Are:

Cropo Funeral Chapel was founded in 1957. We are an independent family-owned funeral service and cremation provider.

Our Location:

1442 Main Street
Winnipeg, Manitoba
R2W 3V7 Canada



Proudly Serving:

Proudly Serving the Communities of Winnipeg, surrounding area, and the communities of Manitoba.
Contact Us:

Phone: (204) 586-8044
Toll Free 1-888-586-8044
Email: info@cropo.ca