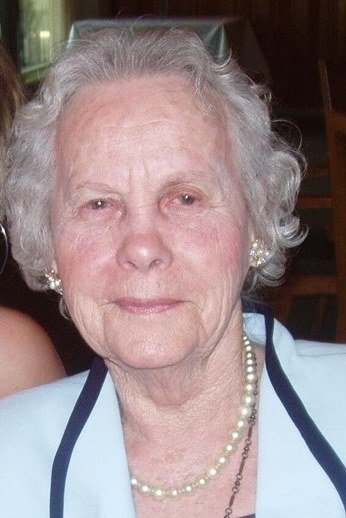 Obituary of ROSE PUCHNIAK
ROSE PUCHNIAK
(née GRAY)
Rose Puchniak (née Gray), aged 99, passed away peacefully on Sunday, October 15, 2017 at West Park Manor. Rose joins her loving and devoted husband of 60 years, Ben, who passed away in 2002.
Left to cherish her memory are her four children, Clare (Therese) Puchniak, Betty Morrow (Don), Robert (Margaretmary) Puchniak and Dorothy McLeod; her ten grandchildren, Chris (Sandy) and Greg (Shauna); Shawn and Dean; Rob (Katherine), Allison (Stephen), Megan (Jeff), Michael (Leah), Mary-Alex (Lance) and Caitlin (Trevor); and her twenty-three great-grandchildren, Melissa, Gillian, Dana, Luke, Haley, Michael, Matthew, Machayla, Garett, Jason, Benjamin, Beatrice, Libby, Maggie, Quinlan, Reuben, Joseph, Henry, Jack, Sam, Joshua, Norah, and Violet. Rose was predeceased by her two brothers, Frank and Bill, and her great-grandson, Oliver.
Rose was born in Rossburn, Manitoba, on August 1, 1918. She later moved to Winnipeg and met Ben at a dance, where he was playing in the band. After their wedding, they established a warm and welcoming home on Dorchester Avenue. Rose and Ben opened their doors to many guests, including family, friends, and boarders. The abundant table fare always included perogies, cabbage rolls, and borscht, among other Polish staples. No one ever left their home hungry. Rose and Ben were world travellers and loved the outdoors. Her Catholic faith shaped all aspects of her life.
The family extend their sincere thanks to the staff at West Park Manor.
All are welcome to a Prayer Vigil on Thursday, October 26, at 7:00 p.m. at Cropo Funeral Chapel, 1442 Main St. A Funeral Liturgy will be celebrated privately.
In lieu of flowers, the family suggests that donations be made to St. Benedict's Foundation Inc. (204-338-4601, stbensfoundation@mts.net).