1442 Main Street, Winnipeg, Manitoba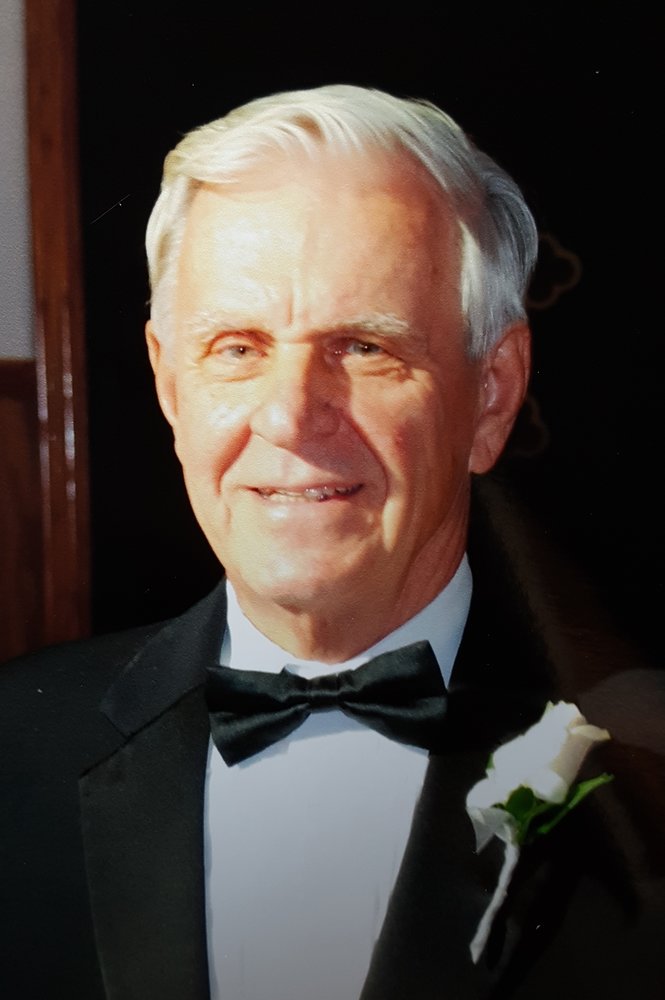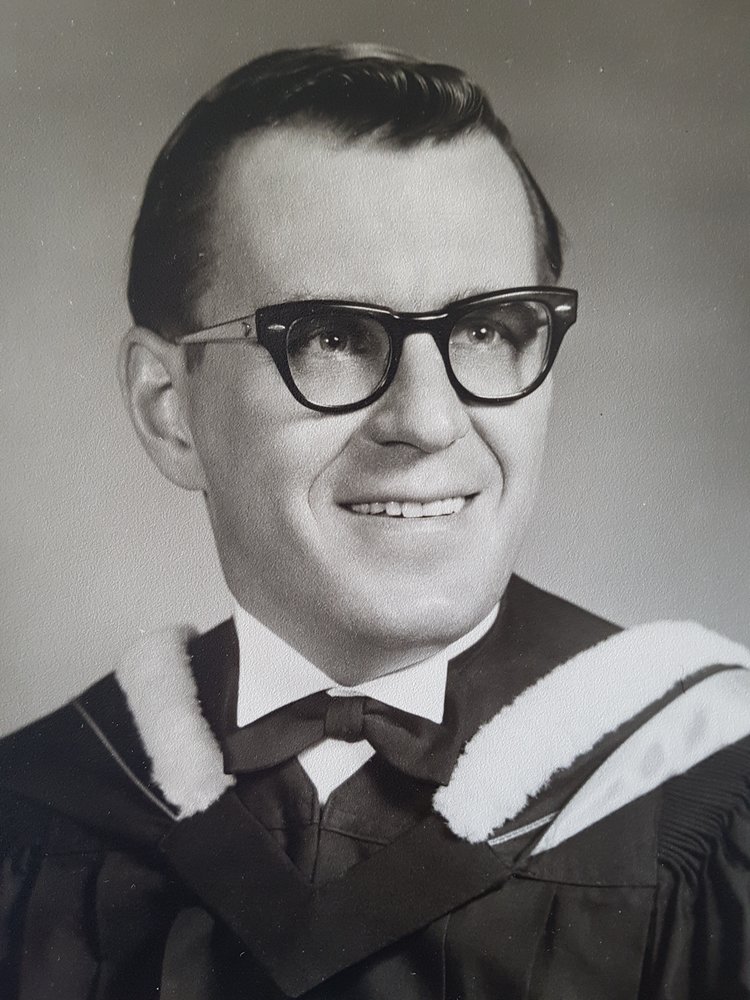 In Memory of
CASIMIR JOHN (JACK) PYRA
Monday, July 10, 2017
Obituary of CASIMIR JOHN (JACK) PYRA
Casimir John (Jack) Pyra
1937-2017
With tears in my eyes and an incredibly heavy heart, I announce the passing of my father, Jack Pyra, on Monday, July 10, 2017. Words cannot express the magnitude of our loss as a family, a community, and a beloved friend to so many. Remaining to cherish his memory and honour his life are his daughter Christina and her husband Dario Bon. He also leaves to mourn his mother, Mary Pyra, his sister, Bernadette Groinus, and brother in-law, Andrew Winchar (Kae) and numerous cousins, nieces, nephews, and Godchildren. Dad was predeceased by the love of his life, my mother, Patricia Wiwchar, his father, John Casimir Pyra, his infant brother, Victor and his brother-in-law Alfred Groinus.
Dad was born to parents, John and Mary Pyra, and was raised and educated in South Transcona. He obtained his teaching certificate at the Manitoba Normal School and completed his Bachelor of Pedagogy, Bachelor of Science and Bachelor of Education at the University of Manitoba. In his 40-year career as an educator, he was both a teacher and an administrator and received his first teaching placement in Amaranth, Manitoba in 1958. He retired in 1998 from the Transcona-Springfield School Division. A gifted and passionate educator, he will be fondly remembered for instilling his love of science in his thousands of students, and especially, his daughter.
Professionally, Dad was involved on the executives of the Science Teachers' Association of Manitoba and the Manitoba Schools' Science Symposium. In 1990, Dad co-chaired the International World Environment and Economy Teachers' Science Conference on Sustainable Development at the Winnipeg Convention Centre.
Dad was also a very active participant and volunteer in the Ukrainian Community and helped further Ukrainian Education in schools. He served as Coordinator and Ambassador of the Ukraine –Kyiv Pavilion at Folklorama and the executive of the Folk Arts Council of Winnipeg. He served on the executives of the Ukrainian Professional and Business Club of Winnipeg, the Order of St. Andrew-Winnipeg Chapter, the Osvita Foundation, Ukrainian National Home, Sons of the Ukrainian Pioneers and as a board auditor and member of the Ukrainian Orthodox Cathedral of St. Mary the Protectress. He loved making perogies at the church and was very proud when he finally learned to roll holubtsi. He and my mother constantly supported the community and raised their daughter to equally embrace and love this beautiful culture.
Dad was an athlete and an avid sports fan having had season tickets to the Winnipeg Blue Bombers and Winnipeg Jets. He was a member of the University of Manitoba Bisons Rugby team and played hockey, baseball, and football competitively throughout his youth. Dad taught me to skate on the outdoor rink in South Transcona, letting me chase him in circles until he had to carry me home from exhaustion. As I grew older he would plow and flood the lake at the cottage so we could skate together, and is where he put me on my first cross-country skis and snowshoes. As a coach, Dad also took many teams to provincial championships in volleyball and cross-country.
One of Dad's great passions was beekeeping – a hobby he perfected alongside his father in our backyard. I will miss "testing" the first batches and savouring the honeycombs of famous "Pyra" honey. Dad was also a gifted woodworker, and built both our family home and cottage. He and Mom spent countless hours in the garden producing amazing harvests year in and year out – skills he happily shared.
Many unforgettable times were shared with family members and friends at the cottage in Pinawa Bay. Always the educator, Dad taught me to canoe, waterski and fish - having officially become a Walleye Master Angler himself a few years ago despite many large fish stories over the years….
Dad also had an incredible passion for travel. Holding a commercial pilot's license himself, his endless curiosity about the world and its cultures was contagious. Many family vacations were enjoyed both at home and abroad. In later years Dad and Mom discovered a love of cruises and traveled to Europe, Hawaii, the Caribbean, Mexico and South America. Most recently Dad spent time during the winter with friends and family in Arizona and Texas, frequently visited Vancouver to visit Dario, Christina and their dogs Vader and Coal, which he loved to spoil, and even had the opportunity to visit China.
Above all else, my father was a family man. Dad married the love of his life, Patricia Wiwchar, in 1967. Together they had one daughter whom he proudly walked down the aisle at her wedding in Vancouver in 2012. He was my mentor and biggest fan and he devoted his life to me and my mother. He always ensured I never missed an opportunity or experience, and constantly found ways to add his special touch. How blessed we have been to have had him in our lives sharing his talents, his jokes, his laughter and zest for life.
For several years, Dad visited his mother daily, at Holy Family Home. My grandmother will be celebrating her 100th birthday in August. On behalf of my Dad, I am grateful to the Holy Family Home staff, and especially, the Sisters Servants of Mary Immaculate, for their compassionate care of my grandmother. The family would also like to give special thanks to my father's Home Care Staff.
Funeral Prayers, (Panachyda), and the Funeral Divine Liturgy will be held at St. Mary the Protectress Ukrainian Orthodox Cathedral, 820 Burrows Avenue. The Panachyda will be held on Tuesday, July 18, 2017, at 7:00 p.m. and the Funeral Liturgy will be celebrated on Wednesday, July19, 2017, at 10:00 a.m. by Very Reverend Father Alexander Harkavyi and Very Reverend Father Mirone Klysh. Interment to follow in Elmwood Cemetery. The Honour Guard by the Order of St. Andrew will be present during the Divine Liturgy. Members of Dad's family will act as pallbearers. In lieu of flowers, donations may be made to Holy Family Home, the Winnipeg Humane Society or a charity of your choice.
VICHNAYA PAM'YAT
Who We Are:

Cropo Funeral Chapel was founded in 1957. We are an independent family-owned funeral service and cremation provider.

Our Location:

1442 Main Street
Winnipeg, Manitoba
R2W 3V7 Canada



Proudly Serving:

Proudly Serving the Communities of Winnipeg, surrounding area, and the communities of Manitoba.
Contact Us:

Phone: (204) 586-8044
Toll Free 1-888-586-8044
Email: info@cropo.ca