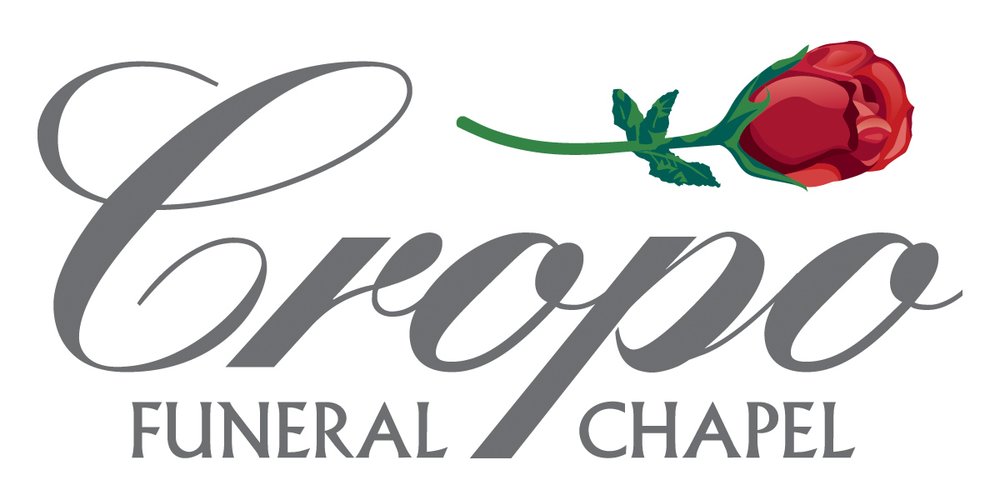 Contact Us Anytime
(204) 586-8044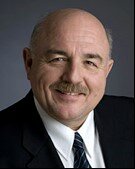 Obituary of BILL BALAN
To join us via livestream use the quick link on the left (or drop down menu on mobile) or utilize the link below :
VASYL' (BILL) BALAN
1949-2022
Vasyl' (Bill) Balan was born in Toronto on September 28, 1949 to Anna and Jaroslaw Balan. The eldest of 4 boys, he was raised in tight-knit Ukrainian Canadian environment led by his maternal grandparents, Stephania and Vasyl' Hryhoriak, and including a large extended family of aunts, uncles, cousins and close family friends. He attended St. Volodymyr Ukrainian Orthodox Cathedral, graduated from the parish Ukrainian school, was a leader of the local branch and Eastern Canadian executive of the Canadian Ukrainian Youth Association (SUMK), and an active participant in a rich variety of cultural and Ukrainian community activities. He also found time for sports, playing competitive hockey and, as a student at William Lyon McKenzie Collegiate, football. Growing up in the Bathurst Manor area of Toronto, with its large Jewish community, he early in life developed a keen appreciation of cultural diversity and the richness of Canadian society.
He attended the University of Toronto, graduating with a degree in Political Science in 1971. There he continued his involved with the university's Ukrainian students' club and began his life-long mission to fully integrate Ukrainian Canadians into the Canadian mosaic. He was involved in lobbying efforts by the Ukrainian Canadian Students' Union to enshrine the policy of multiculturalism in Canada, and organized a cross-Canada tour bringing together Ukrainian and Quebecois youth performing groups to share their cultures with each other and all Canadians.
He moved to Winnipeg in 1971 to attend graduate school at the University of Manitoba (where he was elected president of the Student's Council) and St Andrews Ukrainian Orthodox seminary. There he met Irka (Irene) Kanchir his true love and life partner. They were married in 1974 and quickly established their home as a vibrant hub of community life. With Irka's unending enthusiasm, together they hosted large and diverse groups of people, sharing the Ukrainian Canadian culture and good fellowship with scores of people. Later they became an important welcoming point for new immigrants from Ukraine needing a helping hand or just a sympathetic home away from home, as well as many visitors to his beloved adopted home of Winnipeg. He continued his involvement with SUMK, becoming national president and a visionary in the establishment of the Selo cultural immersion program that helped scores of young Ukrainians explore their roots.
He began his professional work as an entrepreneur in the printing business, but even then he couldn't escape his attachment to all things Ukrainian and was probably best known for printing parody tee-shirts and posters on Ukrainian-Canadian themes. In 1978 he joined the Canadian government with the Department of Secretary of State then later the Department of Canadian Heritage, assuming increasingly senior positions allowing him to fulfil his real ambition to help create a strong and vibrant multicultural Canada. Over the next 28 years he managed a variety of programs supporting community groups and cultural and educational organizations in Winnipeg and across Manitoba. He intimately involved himself and the Canadian government in the revitalization of Winnipeg's ethnic communities, and participated in official redress negotiations for claims made by the Chinese, Italian, Ukrainian, Hindu, and German ethnocultural communities against the Federal Government. He was especially proud of his work with First Nations and Metis in Winnipeg, always looking for ways the government could support their development and address the many challenges they faced. He was constantly guided by a sense of justice, fairness, and respect for all Canadians. He served as the Federal Government Representative and a Board Member for the 1999 Pan Am Games Host Society, and often served as a campaign chair for the United Way and other charitable causes.
Vasyl' was a leading voice in the creation of the Ukrainian bilingual school program in Manitoba and a major contributor to the Ukrainian Canadian Development Committee's work to map a grand strategy for the development of the community and its place in Canada. His love for the homeland of his father and grandparents led to his first trip to Ukraine in 1967, followed by his organization of a visit of a group of young Ukrainian Canadians to Ukraine in 1969, the first ever by a group of non-Communist youth to the Soviet Union. Later he engaged in efforts to support democratization and reform in Ukraine, making numerous trips to advise policy makers and others on effective strategies for revitalizing Ukrainian culture and the arts while respecting the role and place of all ethnic groups and languages in the country.
When Vasyl' retired from the Federal Government he quickly moved on to new challenges. In 2006 he joined the University of Winnipeg to lead work on a number of expansion initiatives before being appointed Vice President and Director of Finance. He enjoyed the work to help further the university's growth into a premiere institution of higher learning and teaching in the country. Equally importantly, he relished the university's role in revitalizing the city with new facilities and programs serving the university and broader community.
All his hard work never interfered with his unfailing commitment to his church and Orthodox faith. He served for 22 years as President of the St. Mary the Proctress church council and for 15 years as a member of the national Church sobor, as well as several terms on the board of St Andrew's College and the Ukrainian Orthodox Church of Canada Foundation. He was constantly working to find ways to help the church bring its message of hope and salvation to all believers while remaining true to its Ukrainian roots. This included initiating two cross-Canada tours of the Vydubuchy Church Chorus from Kyiv, strengthening the bonds between the renewed Ukrainian Orthodox Church and the Ukrainian Orthodox Church in Canada.
Most importantly, his work and community involvement did not lessen his love for and commitment to his family, first and foremost his wife Irka but also her parents Hryhori and Evhenia Kanchir, who were often drawn in to support Vasyl's more quirky hobby as a 'gentlemen' farmer and beekeeper on the land he purchased in the historic community of Gardenton. The family was blessed with the arrival of son Andrij in 1986 then the addition of daughter-in-law Anastasiya and more recently grandson Maksym. Vasyl's unbounded love of and support for family also extended well beyond the Winnipeg core to everyone scattered across Canada, the United States, and Ukraine.
Vasyl' was a born leader who spared no effort or time in helping the many people who worked with him achieve all they could in their professional lives and community service. His mentorship of so many people will ensure the causes he so passionately served – his church, his Ukrainian community, the university of Winnipeg community, and a diverse, inclusive and progressive Canada – will continue to flourish.
Vasyl' passed away on 11 March after a long battle with cancer that he waged with great determination and dignity at St. Boniface Hospital. His family is extremely grateful for the medical care that he received from his oncologists, Drs. C. Moltzan and R. Wong, infectious disease specialist, Dr. A. Heendeniya, and the nursing staff and support workers at 5E.
He leaves to mourn his loving wife of 48 years, Irka, his son Andrij, daughter-in-law Anastasia and infant grandson, Maksym. He will be greatly missed by his brothers Jars (Lesia), Pavlo (Kassandra), and Boris (Olga), and sister-in-law Diana Zaporzan (Willy), as well as his nephews and nieces, Tamara, Katrusia, Marko, Nicholas, and Adrian. Also grieving his loss are cousins and extended family members Gabriel Bodnariuc, Steve, Ted, and Lesia Woloshyn, Robert and Walter Boyko, Halyna Honcharenko, Annette and Johnny Durica, and Artem Baranov. Finally, heartfelt in their sympathies are the legions of Bill's friends and co-workers from his years with the federal government and University of Winnipeg, his fellow church and Ukrainian community members, and many who knew him from his volunteer endeavours. A believing Orthodox Christian, passionate about his Ukrainian heritage, he was a proud Canadian and citizen of the world who was admired by many and beloved by all who knew him.
To join us via livestream use the quick link on the left (or drop down menu on mobile) or utilize the link below :
https://www.youtube.com/channel/UC_pub-Q23Sfak3sa_sztGDg
A Memorial Tree was planted for BILL
We are deeply sorry for your loss ~ the staff at 1442 Main Street


Share Your Memory of
BILL
Proudly Serving:
Proudly Serving the Communities of Winnipeg, surrounding area, and the communities of Manitoba.
Who We Are:
Cropo Funeral Chapel was founded in 1957. We are an independent family-owned funeral service and cremation provider.