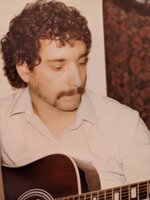 DONALD ARCHIE CHAMPAGNE
DONALD "DONNY" CHAMPAGNE
Passed Away peacefully on March 9 at St. Boniface Hospital, at the age of 69 years.
He was predeceased by: Mary Champagne (Mother), Norman Champagne (father).
Don is survived by his son Christopher (wife Jenny), and grandchildren Aurora, Audrey. He also leaves his brother Wayne, sister Janice, and numerous nieces, nephews and extended family.
Don was born in Winnipeg, and worked many jobs throughout his years. He finally retired while working at RRC. Don was a simple man, who valued his family above all else.
A celebration of life to follow in summer.