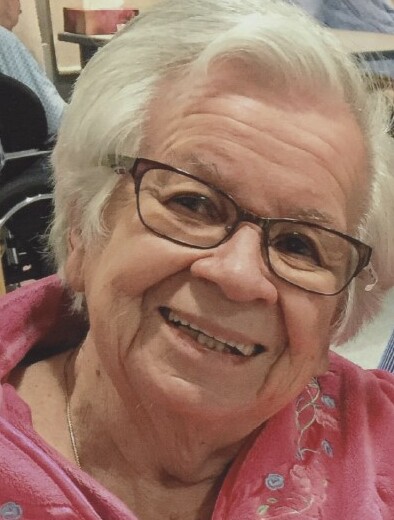 STEFANIA ZAHORODNY
STEFANIA ZAHORODNY (NEE SKRZYSZEWSKI)
April 18 1926-March 08 2023
Peacefully on Wednesday March 08 2023 at Luther Personal Care Home surrounded by family Stefania passed away.
She is survived by daughters Bernadette (George), Irene (Bill) and Grace. She was blessed with 6 grandchildren and 8 great-grandchildren.

Stefania was predeceased by husband Stanley March 1978 and son-in-law Clift Graustins in May 2015.

Stefania with her family immigrated to Canada from Poland in 1959 to join her parents. She was a devoted parishioner of Holy Ghost Church. She was employed with St. John's College until retirement. She was loved and appreciated by staff and students and received many accolades.

She was an avid gardener, had a green thumb, was an excellent cook and baker. You never left her home empty handed. Stefania hosted many Sunday dinners after Church. Upon retirement she joined a senior's group and travelled throughout the U.S. this brought her great joy.

Mom, we love you dearly and will miss you. We have many great memories.
Heartfelt appreciation to all the dedicated health care professionals and staff at Luther, especially Nurse Robyn who recognized mom was in distress and called so we were able to be with mom when she passed. Thank you, Eddie, for connecting mom with family during Covid years via iPad visit.

Mass of Christian Burial will be celebrated Tuesday, March 14 2023 at 10:00 a.m. with Rosary said at 9:30 a.m. Holy Ghost Church 341 Selkirk Ave. Interment to follow at Holy Ghost Cemetery, 4387 Main Street.

In lieu of flowers donations can be made to Luther Personal Care Home or Holy Ghost Church.