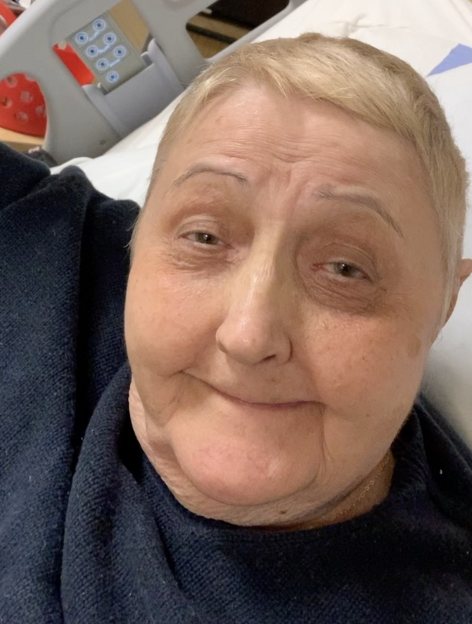 MARUSIA SUKAYLO
MARUSIA SUKAYLO
It is with heavy hearts that we announce the passing of Marusia Sukaylo on Friday, March 3, 2023.
Marusia is survived by her daughter Jennifer and her sister Wanda Risso.
She was predeceased by her husband Walter, her mother and father Jennie Pinn and Michael Olejnik, and brother-in-law Albert Risso.
Marusia was born in Toronto, and before she met Wally, she studied voice at the Toronto Royal Conservatory of Music. She was a contestant in The Miss Canada pageant. She also worked at Toronto City Hall, was a model worked for Miss Baroness Fashion, as well as Burns Stockbrokers, and for the advertising agency Kenyon and Eckhardt. She also studied Polish Dancing.
She had told her mother that she wanted to be a teacher and fulfilled her lifelong dream of graduating with a B. Ed degree, with her daughter by her side.
She absolutely loved substitute teaching at R.F. Morrison and Ralph Brown schools, and quickly became popular with the students (because she did art and brought the newest candy) and the teachers (because she brought her own material) alike. She often said that, later in life she'd be teaching at Holy Family P.C.H. if she could have.
She loved talking with and just being with her husband Wally and daughter Jennifer as much as possible. They were the Three Musketeers. Marusia believed in doing everything as a family and as a team. Whether that was watching movies in the front room, making jam or going to doctors appointments, everything was done as a family.
Marusia and her two other Musketeers (Wally and Jennifer) enjoyed many trips to Grand Forks and Fargo together to stock up on all the cool groceries that weren't available in Canada. During trips to Toronto to visit her mother and sister, a visit across the border was always mandatory for U.S. groceries.
Do you know what the most important thing to remember is Mom? I love you. And guess what else? I love you. Three Musketeers always (we've added a fourth musketeer) and forever. Bop bop bop on the nose. Gobble Gobble. Double Double.
Heartfelt thanks to Dr. Terry Babick, Dr, Andrea Babick, Dr. Michael Semus, Fr. Athanasius McVay and the staff members at Holy Family PCH and Health Sciences Centre. Who went above and beyond to show love and compassion to our family.
Funeral mass will take place on Thursday, March 9, 2023 at 10:00 a.m. at St. Nicholas Ukrainian Catholic Church, 737 Bannerman Avenue. Interment to follow at Holy Family Cemetery, 4355 Main Street.
Vichnaya Pamyat!