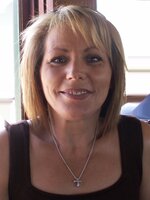 LUISA MARIA FARIAS
LUISA MARIA FARIAS
After a courageous and hard-fought battle with cancer, it is with a broken heart that we announce the peaceful passing of my mom, Luisa Farias, on September 9, 2022, at the age of 63.
Mom was pre-deceased by her parents Gil and Marianna Botelho, husband João Farias, brother David Botelho, and sister and brother-in-law Valdomira and Tony Campos.
She is lovingly remembered by her caring and dedicated partner Branko Pavicic, and daughter Lucy Farias (Adam Lischynski). She is also survived by her sisters Maria, Gilda, Fernanda, Genoveva, and brothers Augustinho and Jose, along with sister-in-law Almerinda. She will also be deeply missed by all brothers and sisters-in-law, nieces and nephews, extended family and friends throughout Manitoba, Ontario, Massachusetts, Florida, and the Açores.
Mom was born on August 26, 1959, on São Miguel Island in the Açores, Portugal. With the hope of opportunity and a better life, she immigrated to Canada in the early 1970s. Mom married Daddy in 1979 and was widowed only a few short years later. Over the years Mom had the perseverance and tenacity to go to school and train to become a hair stylist. She flourished in that environment and developed so many fond memories and meaningful friendships.
With so many passions and interests, she loved to crochet and made some of the most stunning table clothes and runners. An avid sports fan, she loved watching football and would cheer on both the Tiger Cats and Blue Bombers at every chance. Another joy of hers was travelling. Whether it be heading to Montreal with Branko to watch the F1 Grand Prix, or just over the border to Fargo for snacks and hopes of a new purse, it was always about the journey and not just the destination. A caregiver by nature, the love for her animals was unparalleled. The tip-tap of paws on the hardwood floors gave her comfort and unconditional love. Saying she was an amazing cook and baker is an understatement, as no one ever left her house hungry.
Family and friends meant everything to her, along with her faith which she carried so very close to her heart. She was the epitome of strength, selflessness, and resilience. A true gift with a heart of gold, I am forever blessed and honored to call her my Mom.
We are endlessly grateful to everyone who loved and cared for her throughout her life, made her laugh, and showed her kindness.
A special thank you to the medical teams that helped by showing sympathy and compassion during her journey. In lieu of flowers, donations in memory of can be made to CancerCare Manitoba Foundation, Winnipeg Humane Society, and Santuário do Senhor Santo Cristo dos Milagres shrine in Ponta Delgada, Portugal.
A Mass of Christian Burial will be held at 10:00 a.m. on Friday September 16, 2022, at Saint Anthony of Padua Church, 371 Burnell St, with viewing to take place at 9:30 a.m. in Winnipeg, with interment to follow at Assumption Cemetery, 3990 Portage Ave. Family requires masks be worn at the service.
She made broken look beautiful
and strong look invincible.
She walked with the universe on her shoulders,
and made it look like a pair of wings.
- Ariana Dancu