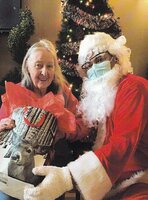 MAUREEN DOWNIE
MAUREEN DOWNIE
Maureen Downie passed away peacefully on May 28, 2022 in Niverville, Manitoba at 77 years of age. She was predeceased by her parents Thomas Stanley Lowdon and Ruby Bell. Maureen is lovingly remembered by her husband Gordon and children Brad, Brian (Mary-Jane) and grandchildren Owen, Marco, Londyn and Jamison.
Maureen was born March 8, 1945 in Corbridge England. She spent 9 years as a hairdresser in Hexam, England before moving to London, Ontario in 1968. She met Gord at a birthday party in Toronto in 1972 and they married on May 19, 1973 in Winnipeg, Manitoba. Maureen enjoyed many things including walking in the outdoors and spending time with her grandchildren. She also enjoyed watching sports including hockey, Baseball, tennis and curling. She was known to be a big supporter of the New York Yankees and New York Rangers. She will also be remembered as an animal lover, especially of dogs. Maureen was a very caring person and always put others before herself.
The family would like to thank the amazing staff at Heritage Life Personal care home in Niverville, Manitoba as well as John and Denise Stoesz and Gord and Joyce Radford for all their help over the last few years.