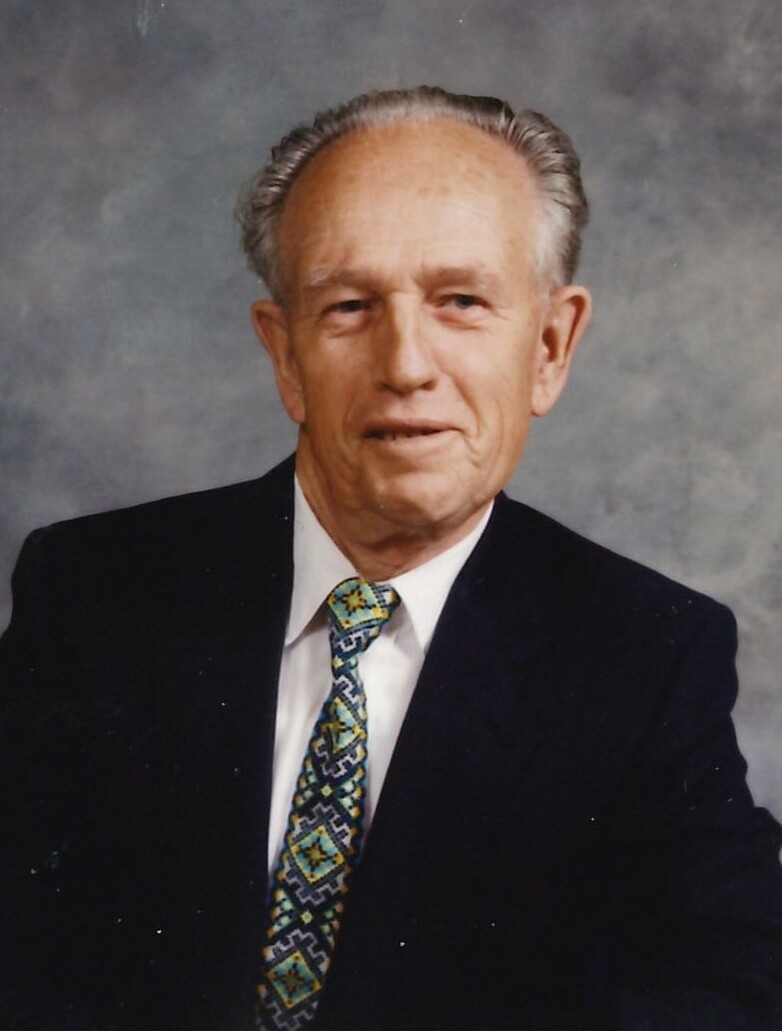 SYLVESTER CHARENKO
To join us via livestream use the quick link on the left (or drop down menu on mobile) or utilize the link below (* Sound is auto muted when first joined):
Sylvester Charenko
It is with great sadness that we announce the passing of our Sylvester (our Father, Dido, Great Dido and Diadko) on Sunday, January 30, 2022.
Born July 3, 1925, to Oleksa and Yulia Charenko, in the town of Roshniw, Ivano-Frankivsk Oblast, Western Ukraine.
Sylvester is predeceased by his parents, eight siblings, his wife Anna, and his son-in-law Walter.
At the age of 17, Sylvester was taken by the Nazis and conscripted into the Ukrainian 1st Division. After the war he was sent to an Allied D.P. camp in Rimini, Italy and then taken to a refugee camp in England.
While in England, he met his beloved wife Anna Mowczan, where they had their first child Mary. In 1952, they immigrated to Canada and settled in Transcona, where their second child Vera was born.
Sylvester worked at Canadian National Railway until his retirement. They attended All Saints Ukrainian Orthodox Church, where Sylvester sang in the choir and later became the church cantor. After his wife's passing Sylvester moved to the Ukrainian Millennium Villa which is attached to St Mary the Protectoress Church. At the villa, he could be found with his friends singing Ukrainian songs, having regular teatime, making pierogies. Many great memories were made with his friends at the villa. As Sylvester's health started failing, he moved to Holy Family Nursing Home, where he was well taken care of by the staff.
Left to mourn him are his daughters Mary Pedersen (Walter) and Vera Mandryk (Willie). His grandchildren Lana Lamoureux (Luc), Raymond Pedersen (Pam), Michael Pedersen (Amber) Lesia Klein (Dale) and Christine Helm (Scott). Great grandchildren Brendin and Trina Lamoureux, Sharmonie, Thor and Nena Pedersen, Coltrane and Adderley Pedersen, Fender and Celeste Helm. Also left to mourn is his niece Iryna Tioutiounnikov (Mikhail) and her sons Igor and Sergei as well as his step grandchildren Cory Mandryk, Sheri Beatty and Kevin Mandryk.
Sylvester was a quiet and gentle man, who didn't expect much, but served faithfully.
Vichnay Pamyat!
A Funeral Service will be held on Tuesday, February 8, 2022 at 11:00 a.m. at Cropo Funeral Chapel Transcona, 1800 Day Street. Interment will follow at Transcona Cemetery, 5014 Dugald Road.
To join us via livestream use the quick link on the left (or drop down menu on mobile) or utilize the link below (* Sound is auto muted when first joined):
or https://view.oneroomstreaming.com/authorise.php?k=1643691899163708
Event ID: CropoFSday
Password: 552H22