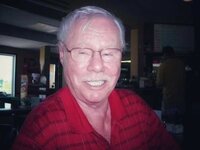 HERBERT BRYAN DEGNER
Herbert Bryan Degner
November 18th, 1936 -November 22nd, 2021
It is with great sadness that we announce the peaceful passing of Bryan, loving husband, son, father, and grandfather.
He leaves to mourn his loving wife Julie, of 32 years, daughters Tracey and Jill, 6 step children and 13 grandchildren, as well as many relatives and friends. Bryan was predeceased by parents Angela and Herbert, and siblings Shirley and Danny.
Bryan lived his entire life in Winnipeg. In school he was an incredible track athlete breaking records and looking towards the Olympics. However he made the decision to leave school early to care for his siblings and mother following his father's sudden passing. Bryan continued his love of sport throughout his entire life, becoming a very accomplished golfer. He spent many happy years on the course with his wife Julie, friends and family.
Bryan also loved music and dancing and he and his wife spent much of their married life in each other's arms spinning around the Dance Floor.
An eternal optimist with a fantastic and quirky sense of humor, Bryan was both incredibly kind and gentle and had a very special place in his heart for animals. The world is a little bit smaller with Bryan gone from it.
Special thanks to the doctors and staff at Seven Oaks Hospital.
A funeral service will be held at St. Anthony of Padua church, 250 Burrin Avenue, on Friday November 26th, at 10:30 a.m. Funeral Attendees must be fully vaccinated.
In lieu of flowers donations to the Alzheimer's Society of Manitoba would be appreciated.