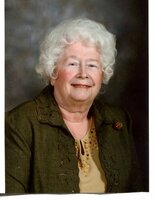 DIANA NADIA BABYNCHUK
DIANE NADIA BABYNCHUK
July 5, 1932 – September 18, 2021
It is with great sadness we announce the passing of Diane Babynchuk.
She was predeceased by her husband Rudy, her son Darrell, brothers-in-law Ronnie Duchon and Andy Babynchuk.
She is survived by her family Nadine, Matt and Rebecca Babiak, Terri, Rena and Alyssa Babynchuk, Duane, Susan, Danny, Bryan and Bayne Babynchuk, sister Lydia Duchon and nephews Dino, Kelly, Regan and Landon.
Our sincere thanks to Calvary Place for all their care.
In lieu of flowers donations may be made to a charity of your choice.