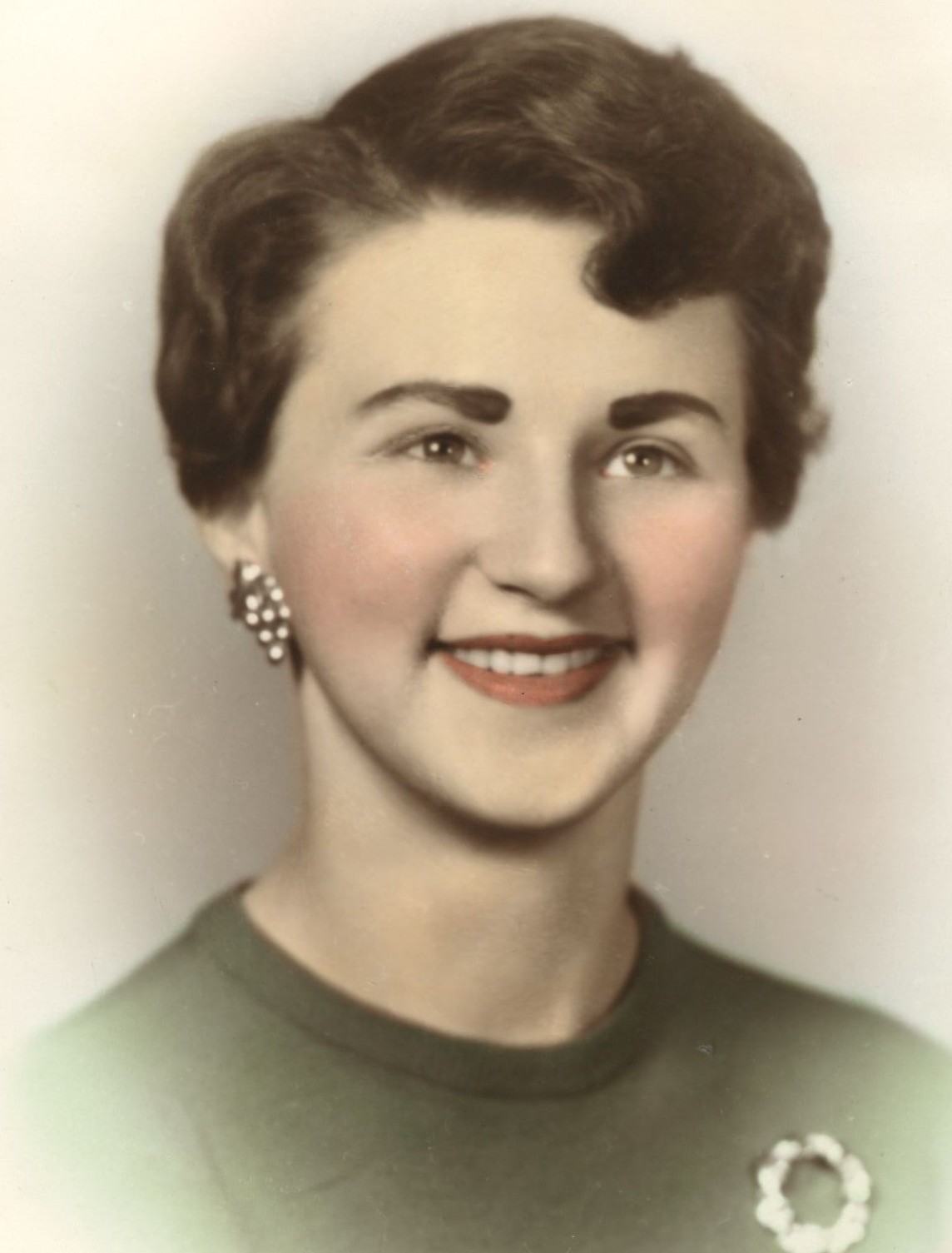 GRACE JANE KERR
GRACE JANE KERR
Grace Jane Kerr (Picken) passed away at Concordia Hospital on April 27 2021.
She is survived by daughter Melodie and favorite son-in-law Barry, as was his introduction to everyone she met. She will be sadly missed by grandchildren Jade (Debra), Leigh, and Nichole; great-grandchildren Carter, Maddox, Ella, Aubreigh, Theo and Bennett .She was fiercely proud of them and their accomplishments . Very rarely was the day that a soccer, baseball, football, hockey game, or dance recital was missed. Nichole was the benefactor of many special Grandma outings, fine dining at fancy restaurants and many cultural events.
The eldest of six, Grace leaves behind Terry (Kathleen), Rod (Carol), Karen, Mikki, Tim (Susan), many nieces and nephews, and special family member Alice. We are grateful the six were able to be together at Rod and Carol's 60th Wedding Anniversary party in 2019.
Blessed to be part of a very large extended family, Grace always shared her love and fondness of time spent with her grandparents, many aunts and uncles, and lots of cousins at the farm. Lots of wonderful memories of large family gatherings, special occasions, celebrations, always with a bounty of food and fun were cherished. She loved any opportunity to be with her family and dearly loved each and everyone.
Many times over the years, Grace entertained her family in her tiny home on Girdwood (somehow we all squeezed in) complete with a delicious meal and always followed by a game of cards. Many of her friends were included and became our family too. She was lucky to have them and they were lucky to have her.
In her early adult years she joined the Navy. She would say those were the best years of her life. She was an avid curler participating and winning many a bonspiel. As a retiree, she played slo-pitch with the Morse Place Flashbacks, was a participant in the MSOS games, became a member of the Goldeyes fan club. She enjoyed her cribbage evenings at the Legion and kept very busy volunteering for various organizations.
The family would like to thank the staff at Concordia Hospital Urgent Care and N1 North for their care and kindness. We would also like to thank the staff at Irene Baron Eden Centre. The last year has been challenging for everyone, but especially for you as our access to our elders was limited. With much gratitude and appreciation, thank you for giving us peace of mind!
At an appropriate time the family will gather at the Hotel Fort Garry per Grace's wishes .
In lieu of flowers, a donation to a charity of your choice per Grace.