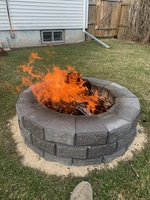 LESLIE BARRY CARTER
LESLIE BARRY CARTER
On April 22, 2021 at his home in Winnipeg at the age of 74, Dad passed away with his wife and children by his side after a short battle with cancer.
Barry was born on April 6, 1947 in Stonewall, MB. He worked as an accountant for the first part of his working career and then became a letter carrier at Canada Post where he retired at the age of 60.
He enjoyed retirement and having a cold beer around his firepit in the backyard.
He leaves to mourn his loving wife of 54 years, Geraldine May Carter (nee Mills), his son Brett Carter and wife Maria, grandson Stefano, his daughter Shannon Stevens (nee Carter) husband Dan and grand daughters Jennifer and Rebecca, his mother Olivia Carter (nee Taraschuk), his late father Leslie Carter, late step father Louis Gutwein, his siter Joan Magee and late husband Jack, nieces Katherine, Sonia, Sherry, Nadia and Nadine, his brother Robert Carter and wife Louise, nieces Michelle, Tammy, Shauna and Alison, his sister Jacquie Frederickson and husband Brian, nephews Chris and Curt, his sister Yvonne Guy and husband Craig, nephew Matthew, sister-in-law Jacqueline Mosiek and late husband John, nephews Stefan and Chris.
Arrangements are being made at Cropo Funeral Chapel, 1442 Main Street, Winnipeg, MB R2W 3V7.
There will not be a service. The family will have a private ceremony at a late date.
"You Will be Sorely Missed Dad"
Rest Easy